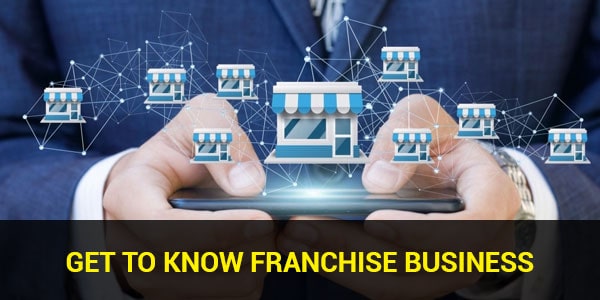 In recent years, franchising has become a popular choice for Indonesians who want to start their own business. The reason is, there are indeed so many conveniences that you can feel by choosing a franchise as a stepping stone for your independent business.
Definition of Franchise
Franchising is a business model that is run between the owner of the brand alias brand, and investors. The owner of this brand will give investors the right to run a business, and includes the use of the brand / brand based on mutual agreement. With this franchise system, you as an investor can finally start a business with an established brand, so you don't have to think about a branding strategy from scratch.
Also read: 7 Practical Food Franchises That Will Trend in a Pandemic Time
In the world of franchising, the owner of the brand is referred to as a franchisor or franchisor. Meanwhile, the owner of the capital who buys the brand is known as a franchisee. In its application, the franchisee is required to pay a certain amount in order to obtain business rights from the franchisor. These costs generally include royalty fees, procurement of goods and business support equipment, raw materials, and so on.
Advantages of Running a Franchise Business
By running a franchise business, you can enjoy some of the main advantages, as described below.
Business management is stable
It's different from building your own business and brand from scratch, the system in the franchise allows you to immediately run a business whose management is ready, clear, neat, and mature. Thus, the business is running more stable both in terms of internal management and the segments that become its market. This also means that the business strategy that has been implemented has been prepared by the franchisor's management team and is an ongoing strategy.
Also read: Looking to Start a Beverage Franchise? Check out The Following Tips!
A well-known business brand in the community
When you start your own business, the branding strategy that you implement must be run from scratch – determining your brand, tagline, logo, to how to build brand awareness and market loyalty to your brand. Meanwhile, by running a franchise business, you can run a business that is not only stable, but also has a solid brand. That way, as a franchisee you only need to focus on running a business and reaping profits from the start, right?
Clear cooperation from the start.
By buying the right to run a business with a brand owned by the franchisor, you can enjoy benefits through clear and solid cooperation with the franchisor, especially in terms of operations. For example, raw materials, advertising, and marketing have all been taken care of by the franchisor. Of course, this can save you time, effort and money in running a business, right? Not only that, the franchisor even generally also provides management training for franchisees as a form of support provided.
Also read: Understanding Franchising and 4 Franchising Constraints Due to Covid-19
More promising and faster chances of success.
Running a franchise business also means an easier and faster chance of success. One of the factors is that the brand being offered is a brand that is already popular and familiar in the community, so that your business can immediately attract customers, even with minimal marketing and promotion strategies on your part as a franchisee. The reason is, as previously explained, matters of marketing and promotion to branding have been handled by the franchisor. In essence, you only need to run and develop your business so that the benefits you get will increase.
Easier financial management
Another advantage offered by franchising is the ease of management or financial management. With a financial management system that has been set and set by the franchisor, you no longer need to bother thinking about financial matters from scratch, as you should experience if you choose to start a business from scratch.

Well, that's a brief explanation of what a franchise business is and the main advantages that you can experience by choosing this one business alternative. Hopefully the information above is useful, especially in helping you choose and develop your own independent business, yes!