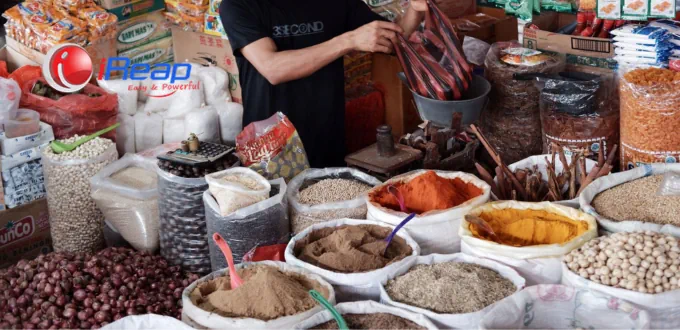 How do you sell groceries? Ways to sell groceries so that they sell well, for example, only quality of sale essential food products, arranging products as attractive as possible, selling critical food products in a package or bundle system, providing delivery services, referral programs, organic products, etc. Check how to sell groceries so they are in demand and bring lots of profit.
7 Ways to Sell Basic Foods to Sell Well
If you can sell many products and your groceries well, of course, it will bring the profit you expect. For that, do the following way of selling groceries:
1. Selling Quality Basic Food Products
Ensure the essential food products you sell are of the best quality and safe for customers. It's a good idea to provide products from your favorite brands that are well-known to customers, but you can still sell them at affordable prices.
To get fresh and quality products, of course, you need to collaborate with trusted suppliers with high-quality standards.
By providing quality products, customers will be satisfied and tend to return to your grocery store...
2. Arranging Products As Attractive As Possible
Neat and attractive product arrangements will make it easier for customers and make them happy to shop at your grocery store.
Try to arrange the product as attractive and neat as possible. In this way, you can group essential food products by categories, such as the category of spices, rice, the type of sugar, milk and instant drinks, instant noodle products, and so on.
Remember to include the complete product name label with the price so that customers can find out the cost of each product according to their budget.
Oh yes, you can also provide a particular area to display favorite products promoted in a position that customers can easily see. It's the best way to encourage customers to shop for more products.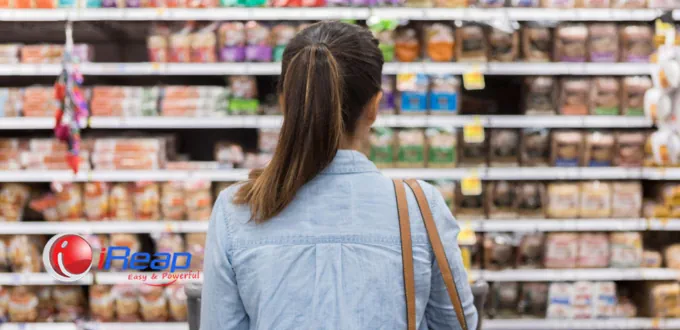 3. Sales of Packaged or Bundle Basic Food Packages
Want customers to shop for more products? Try selling basic food packages or bundles. You can combine several products in one package, for example, 2 kg of rice, 1 kg of sugar, five packs of instant noodles, coffee, milk, syrup, and two canned foods.
For the price, make it slightly lower than the unit purchase price. Then, create another package with more content. It's an exciting way to encourage customers to spend more.
Especially now that many people or agencies are organizing food-sharing programs. You can work with them to procure basic food packages according to your request and available budget.
To be able to work together, you need to make an offer to procure products along with competitive prices, bearing in mind that there are undoubtedly many other basic food businesses that do this.
4. Providing Delivery Order Service
Providing delivery services to make shopping easier for customers is also the best way to increase sales. This method will also encourage customers to shop more so that the essential food products at your store are in demand.
The scheme can be by providing a service hotline or a unique telephone number for ordering products. It can also offer a website or application so that customers can place orders online.
After the order list is entered, deliver products promptly to increase customer confidence. It would be better if you provided a free delivery service for purchases of a certain amount.
5. Referral Program
Business success depends on how many people recommend your business to more people in their circle of friends.
That is when a customer recommends your grocery store to 5 of their acquaintances, then you will get five new customers.
This is just one customer, you know. Can you imagine how many new customers you will get if all your customers do the same thing?
To encourage the loyal customers you already have to recommend your grocery store, create a referral program with benefits that excite customers to invite as many of their acquaintances as possible to shop at your store.
You can provide forms of benefits, such as shopping vouchers, special discounts, reward points to be exchanged for certain products, raffle prizes, and so on.
By organizing this referral program, you will increase the number of new customers and customer loyalty, make them feel benefited, and ultimately increase sales figures and profits for your grocery store.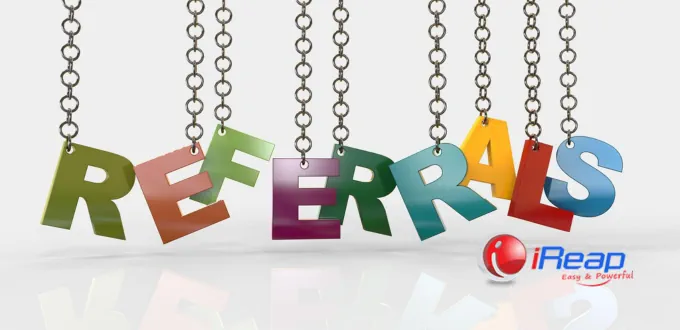 6. Selling Organic Foodstuffs
Public awareness of the importance of maintaining a healthy body impacts changes in shopping habits. Many people prefer to buy and consume organic products for health reasons.
You should also start to provide various organic essential food products. For example, organic rice, vegetables, fruit, etc.
To get quality organic products, you need to work with local farmers or suppliers who do provide local organic products.
Remember to promote these products as healthier, eco-friendly options or to support the local economy. This can attract a customer segment that specifically seeks high-quality basic food products and has a positive impact on the surrounding community.
7. Customer Loyalty Program and Regular Discounts
Building a good relationship with your customers is an important thing you need to do if you want to build loyalty and drive more purchases.
The trick, you can create a loyalty program where every customer shopping for groceries at their store will get unique points.
Later these points can be exchanged for attractive products, shopping vouchers, or special discounts, or you can buy specific products at a more significant discount.
This loyalty program will help increase customer retention and encourage them to continue to choose your grocery store over competitors.
Or it can even encourage customers to spend more to get their dream product through point collection activities.
The following way to sell groceries is by selling well by holding regular discount shopping programs. Discounts here can be discounts for certain products, buy-one-get-one purchases, etc.
This way, you can keep your old customers, get more new customers, and increase sales and profits.
Still, need tips on selling groceries that can make your grocery shop more successful and grow faster? If so, apply the 7 Keys to Success in Running a Grocery Store Business.