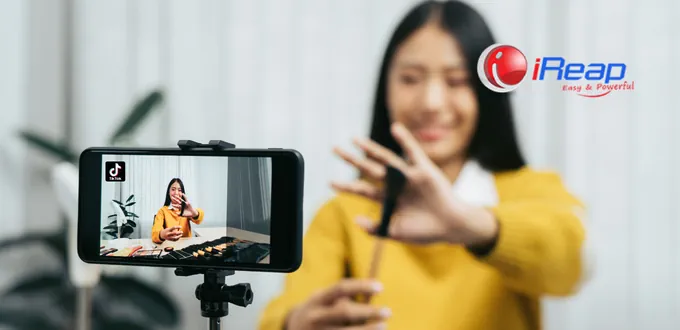 Starting an online business can be done through various platforms, including social media. You can sell a variety of products without the need to have a physical store (offline). One of the potential social media for selling online is TikTok. How to sell on TikTok? Check out the terms and how to sell on TikTok in this article.
Can TikTok Sell?
Of course, you can; TikTok is not only a place to promote products. You can also use the TikTok Shop feature to sell online using TikTok Shop.
What is TikTok Shop? TikTok Shop is a feature that makes it easy for TikTok users to drive sales and purchases of products without the need to access other applications.
This feature was created by the collaboration of TikTok with the popular platform for creating online stores, namely Shopify.
What are the Terms of Sale on TikTok Shop?
To be able to conduct online business transactions or sell online on TikTok, you need to meet the requirements, such as:
Have a valid ID, which can be a resident identity card (KTP) or passport (at least 18 years old).
Have a bank account in personal name.
Set up the shipping address for the product.
Registering a TikTok Shop account.
Does TikTok Shop List Have Minimum Followers?
To register on TikTok Shop, there is a minimum requirement of 2,000 followers, and have been active in the last 28 days. If you meet the requirements, you can follow the steps below to register for TikTok Shop:
Open the TikTok app, and make sure you are logged in.
In the profile section, press the three lines and select "creator tools".
Click the "TikTok Shop" menu or the shopping cart icon.
Select apply and complete the registration to completion.
After that, wait for the document verification to complete.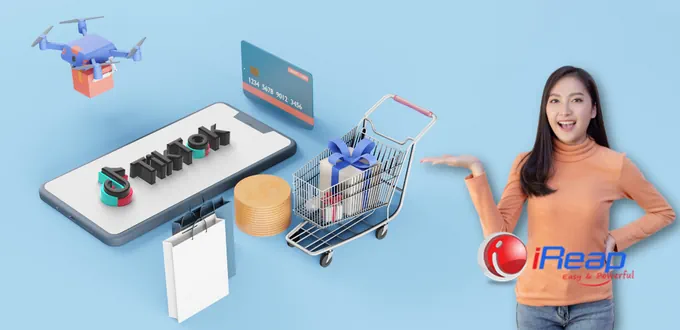 How Long Does TikTok Shop Review Documents?
Verifying ID cards or passports documents takes approximately 7 working days (excluding Saturdays, Sundays, and public holidays).
You can contact TikTok Shop Seller Center customer service if you exceed this time.
Why Use a Business Account to Sell on TikTok?
Using a business account makes your profile public and has access to many advanced business tools, such as:
Web business suite (additional feature on TikTok web). You can access analytics (data about account performance that is useful for creating better promotional content), workspace (information about promotions), and activity and support (containing information and creative ideas on how to develop a business account).
You can add email in the profile section, making it easier to connect with customers.
Has exclusive access to the commercial music library (PMK), which has a collection of more than 1 million songs. Using PMK, you can access trending music on TikTok without the complicated process of getting your license.
Get access to a creative business hub that you can use to view content strategy tips, learn how to shoot videos, to find out the best time to moderate the content. You can also use a video showcase (showing trending content) in your country from the last 30 days.
What is the Percentage of Sales Discount on TikTok Shop?
Since the beginning of June 2022, TikTok has had a new policy regarding admin fees for selling online on the TikTok Shop. The total payment has a flat rate (Rp2,000) plus a commission percentage of (1%) of the selling price.
For example, you managed to sell goods for Rp. 200,000, then the discount calculation is as follows:
Admin fee = flat rate + (1% x selling price) = IDR 2,000 + (1/100 x IDR 200,000) = IDR 2,000 + IDR 2,000 = IDR 4,000.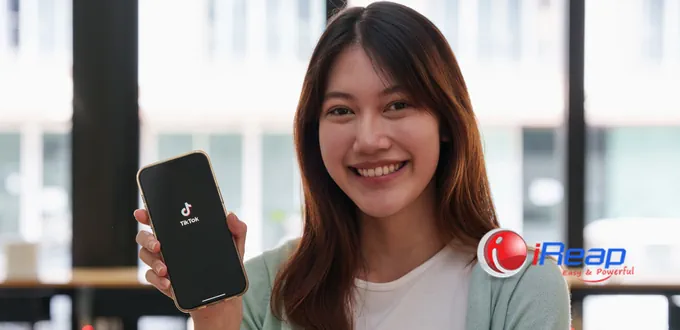 How to Sell on TikTok Shop
How to sell on TikTok Shop? Here are the steps to become a seller on TikTok:
Visit the TikTok Shop Seller Center via https://seller-id.tiktok.com/account/welcome.
Select Sign Up if you don't have an account, and Log In using your phone number or email address if you already have a TikTok Shop account.
Fill in the form with personal data, telephone number, and others.
Enter information about the business, such as store name, address, product description, and so on.
Continue to register and wait for confirmation.
Congratulations! You can now sell online through the TikTok Shop Seller Center.
As a social media platform, you can use TikTok as a place to run and develop an online business, including selling online. You can take advantage of the TikTok Shop feature to sell various products.
When registering as a seller on TikTok Shop, don't forget first to convert your account into a business account so that the online selling process runs smoothly. To better understand how to sell online on TikTok, let's also find out about the difference between TikTok Shop and TikTok Seller.