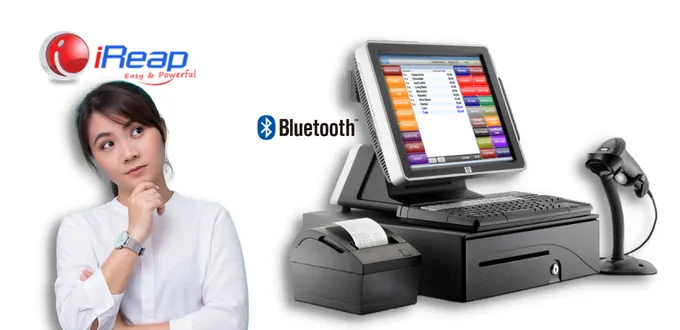 There are many printer types for online shops, grocery stores, restaurants, and others. One of them is a Bluetooth printer or a Bluetooth thermal printer. What is a Bluetooth thermal printer, and how to choose a good Bluetooth printer? Find out the answer by reading this article to the end, yes.
What is a Bluetooth Thermal Printer?
A Bluetooth thermal printer is a printer or tool to print proof of payment through the store cashier application. Bluetooth printers are usually mini-sized. You can grip and move it quickly.
To use it, you only need a smartphone or laptop device that has the cashier application installed. Then, you just print the receipt, proof of purchase, or evidence of sale.
If you are using a smartphone, you can connect your smartphone to the printer via Bluetooth. Meanwhile, if you need to print proof of payment via a PC or laptop, you can choose whether you want to use a Bluetooth connection or use a USB cable connection.
Tips for Choosing a Good Bluetooth Printer
Of the many choices of Bluetooth printers on the market, you have to choose the one that best suits your needs. Here are tips for choosing a good Bluetooth printer.
1. Make sure the Printer Type Supports the Store Cashier Application you are using
To print from the application, you must ensure the type of Bluetooth thermal printer supports your store cashier application.
For example, for the iREAP Pos cash register application, you can use the type and type of Bluetooth printer, such as the Panda Bluetooth printer (PRJ-80AT-BT, PRJ-R80B, PRJ-58D, PRJ-58B), Epson Bluetooth printer (TM-T82X with interface) WIFI/LAN or Epson P20 printer type that supports customize logo), Bella, Gowell, Bixolon, Enibit Bluetooth printers, and so on.
2. Can Work on Various Devices (HP, laptop, desktop)
Choose a Bluetooth thermal printer that can work on all devices to save the budget for purchasing devices.
The trick is to ensure the Bluetooth printer device has Bluetooth connection support and a USB cable so you can print from smartphones, laptops, and PCs...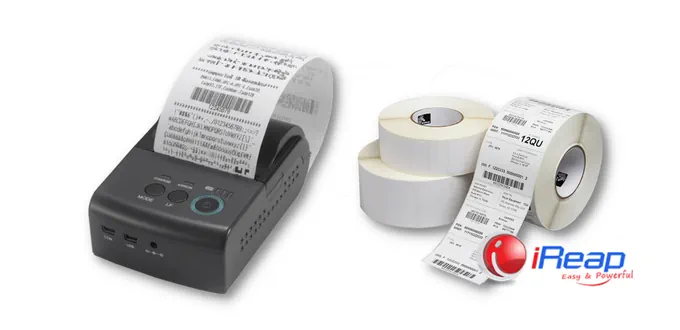 3. Already Applying Thermal Technology
The cashier printer has two types of technology: thermal and dot matrix. Make sure you buy a thermal technology printer because maintenance and damage repair is more effortless.
The process of printing payment receipts is also faster. Using special paper does make the price of thermal paper feel more expensive.
However, buying this particular paper is still more economical and practical than you have to buy refilled ink.
4. Paper Size and Business Type
Paper sizes used in Bluetooth thermal printers generally use dimensions of 58mm and 80mm. Well, choose the paper size according to the business you run.
If you run a cash register application for a grocery store or online shop, use 58mm paper because the paper size with a width of 80mm is more suitable for printing PPOB (payment point online banking) business payment receipts.
5. Paper Holder for Large Sizes
In addition to paper size, it is considering a printer for a shop cashier also needs to be seen from the size of the paper holder.
Bluetooth printers with a more extensive paper capacity can save paper and print more payment receipts. So when the shop is full of shoppers, serving customers can be faster, and there are no obstacles because you don't need to refill paper frequently in the printer.
6. Can Work with Electricity and Battery
There are more and more choices of Bluetooth thermal printers currently available. In addition to printers for store cashiers that require electrical energy, some printers can operate on batteries.
Bluetooth printers that rely on battery power are certainly more practical for you to carry and move places. You also don't have to worry when the power goes out.
7. Already Have a Bluetooth Connection Feature
If you use a smartphone to operate the store cashier application, choose a Bluetooth thermal printer with a Bluetooth connection feature.
Because the use of a USB connection for smartphones is often difficult to detect, even not working.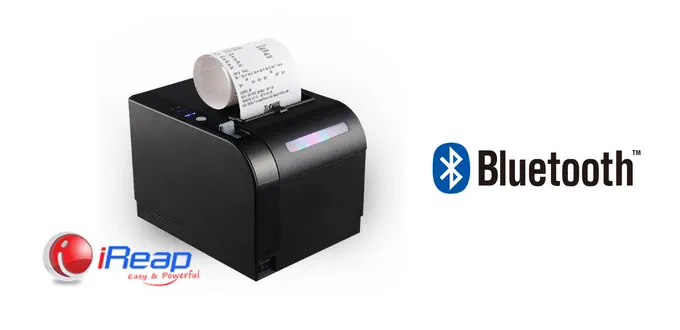 8. Affordable Prices with Good Quality Bluetooth Printer Devices
The price of a Bluetooth printer device, of course, varies. There are cheap, medium, to very expensive. Just adjust the choice of the Bluetooth printer you want to use with the functional needs and budget. If the budget is limited, you can choose a cheap Bluetooth thermal printer that offers good quality.
However, also consider the cost of maintenance. Do not let you choose a cheap printer, but the maintenance costs are much more expensive than the device's purchase price.
Meanwhile, for a more durable device life (1 year or more), you can buy a thermal transfer printer instead of a direct one.
9. Print Results are Good and Clear
Bluetooth thermal printer printouts for store cashiers are growing. Currently, printed payment receipts are more colorful, not just black.
For that, choose a printer with a thermal transfer method whose receipt prints are good, clear, and not easy to fade.
This way, you can make it easier for customers to read the items purchased, their prices, and total purchases.
A Bluetooth printer makes it easy for business people to print payment receipts from the store cashier application. You can print via smartphone or PC. A Bluetooth thermal printer that uses battery energy allows it to be carried around without worrying when the power goes out. In addition to Bluetooth printers, there are also thermal printers. Find out in full about Thermal Printers here; come on.