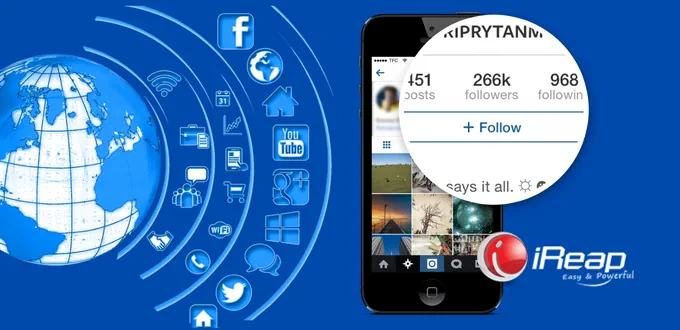 A biography or Instagram Bio is short information about an Instagram account first seen by the audience. The Instagram bio is in the user's profile, just below the username. Displaying an interesting Bio can make other users interested in following your Instagram.
So, what to write in the Instagram Bio? Come on, find out an interesting Instagram bio along with an example of an Instagram bio that attracts followers in the following explanation.
What to Write in Instagram Bio?
Bio is a picture of yourself or your business. So, you can write whatever you want to appear and be relevant to yourself in 150 characters.
In addition to brief information that introduces yourself or your business, you can add inspirational words, favorite quotes, or unique words that can encourage your audience to follow your Instagram account.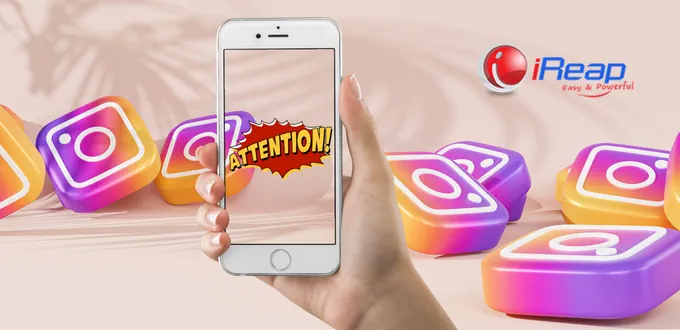 Tips to Create an Attention-grabbing Instagram Bio
In addition to including the real name or business name. If you want to create an eye-catching and easy-to-understand Instagram Bio, there are a few things to consider and add, such as:
Adding primary and secondary keywords that describe your business or yourself will increase the chances of your account appearing in Instagram searches. For example, you have a Garut leather shoe business. You can add the keyword "genuine Garut leather shoes" in the bio.
If you already use an Instagram Business account, you can add a branded hashtag to increase customer trust. Branded hashtags are hashtags specifically designed to introduce a business or brand. This hashtag is created from review content or testimonials from loyal consumers who have interacted with your business.
You can insert an emoji that matches the information or quote added to the Bio. The goal is to make the Bio on your Instagram account more attractive and colorful.
Use an attractive font or a different typeface. The trick is to make the words for Bio on the website generator. Once done, copy it and move it to Instagram Bio.
Add business information, such as business name, contact (phone and email), address, and online store URL. This method allows potential customers to trust your business more and understand your products.
You can also use linktree to provide more information and store multiple active URLs in the URL field. Post linktree on Instagram Bio. Linktree is a platform that provides services for businesses and influencers to embed a large number of URLs on social media Bio links.
Examples of Instagram Bios You Can Try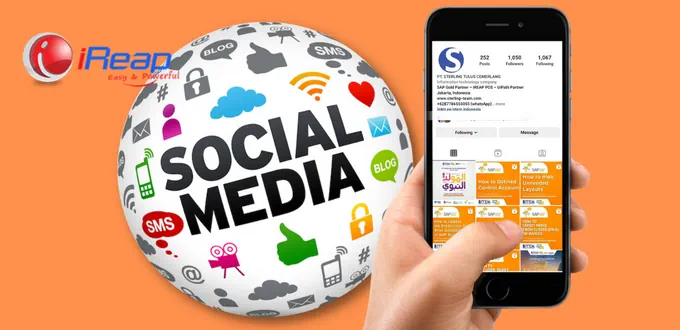 1. Personal Instagram Bio Example
For a personal Instagram Bio, you can add words such as:
Name, education level, school or college origin, and place of work.Example: Clarine Chatarina | Bachelor of Communication Science from Right and Left University | works at PT Angin Ribut.
Name, date of birth, city of origin.Example: Medina Amalia | living in Garut since October 20, 1999 | original from Garut.
Add a favorite quote, like if we can dream it, we can make it – Walt Disney.
Gives a call to action. For example, follow me, will follow you back.
2. Example of Online Store Instagram Bio
In addition to including keywords, hashtags, emoji, attractive fonts, and business information, you can also add the following words to the online store's Instagram Bio:
Official account (store name), opening hours (time), for the latest product catalog, check the highlights.Example: Seblak Emak Edoh's official account | Open 08.00 – 14.00 WIB | for the latest product catalog, check the highlights.
Manufacturer (name of product), established since (year), for orders of more than 100 pcs, please contact WhatsApp.Example: Trusted producer of Seblak Emak Edoh | Established since April 2018 | For orders of more than 100 pcs, please contact WhatsApp
3. Examples of Instagram Bios That Attract Many Followers
The specialty of life is yourself
Less insecurity, more gratitude.
It's never too late to start.
I'm not a public service officer, so I rarely reply to DMs.
This account is cheap and can make you laugh daily. So, it's a must-follow.
I'm not funny. I'm just really mean, and people think I'm joking.
4. Example of a Funny Instagram Bio
Overtime on holidays is my ninja way to get rich quickly.
Experience in building applications, but no experience in building a household.
You're looking for a mother's child when the stock of Tupperware at home is low.
Madmate isn't going anywhere, but remember that his rivals are everywhere.
I am a brave man who is not afraid of flying cockroaches.
Limited edition, no longer in production.
5. Example of Instagram Bio-Based on Selling Products
Simple and elegant syar'i hijab.
Your wedding ring solution.
Open order blouse | tunic | dress | outer Korean style.
A collection of cutlery, photo props, utensils, and teak souvenirs are available.
Korean skincare guaranteed ORI.
Natural skincare, inspired by nature, created for nurture.
That's an example of an Instagram Bio that can get you a lot of followers. If you already have a lot of followers, don't forget to upload the best and most interesting content so that followers enjoy interacting with you.
If you still need references regarding promotions on Instagram to increase sales, read and apply Instagram Carousel and Instagram Carousel Content Ideas.