According to data from We Are Social, active Instagram users in Indonesia reach 99.9 million per month. Based on this number, around 75% of Instagram users in Indonesia do shopping based on other users' recommendations. This is an opportunity for business owners to increase sales by leveraging Instagram. Come on, find out in full about what Instagram marketing is and the benefits of Instagram marketing for business in this article.
What is Instagram Marketing?
Instagram marketing is a promotional and marketing activity by utilizing Instagram to achieve business goals. Implementing targeted digital marketing strategies using Instagram can increase audience engagement rates, increase brand awareness, make it easier for brands to interact with consumers, and even increase product or service sales.
Instagram's marketing strategy is divided into two, namely:
Organic by uploading marketing content to the Instagram feed, using the Instagram shopping feature, IG stories, Instagram reels, to live streaming.
Paid, through collaboration with influencer marketing, such as celebgram. You can also use Instagram Ads to reach a wider audience.
Instagram Marketing Benefits for Business and Examples
1. Visual Content Preferred by Social Media Users
Visual content is contained in images, graphics, and videos. Visual content is preferred by social media users so that it can generate higher engagement and interaction possibilities than text content. In addition, the human brain processes visual information faster than plain text...
An example of utilizing engaging visual content you can do by uploading content that is appropriate for the target audience, such as:
Informative and educational content that can answer consumer problems. For example, you sell facial skin exfoliating products. Then create content about the benefits of exfoliating. You can insert a call to action to buy the product at the end of the content.
Review the product through photos or videos that explain the details of the product you are selling, including its advantages.
Tutorial content to do something. For example, no make-up tutorials, creating an interesting Instagram carousel with Canva, and more.
Behind the scene content in the process of creating finished content. For example, behind-the-scenes make-up transitions are perfect after going through the editing process.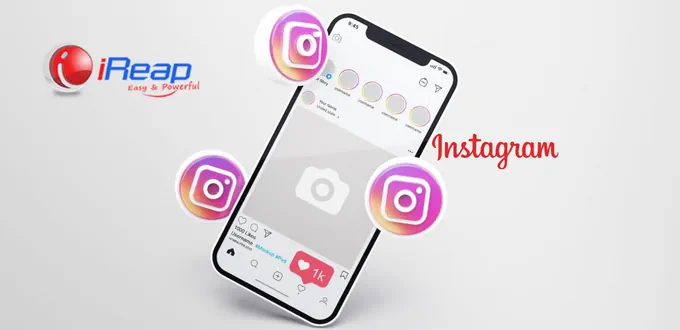 2. Reaching a Wider Market
Instagram marketing can reach a wider market. The majority of Instagram users in Indonesia are divided into several age groups, namely:
13-17 years 12.2% (7% female. 5.2% male).
18-24 years as much as 37.3% (19.8% female, 17.5% male).
25-34 years as many as 32.2% (16.9% female. 15.3% male).
35-44 years old 11.5% (6% female. 5.5% male).
45-54 years as much as 4.3% (2.2% female.2.1% male).
55-64 years 1.2% (0.6% female.0.6% male).
65 years and over 1.3% (0.5% female.0.8% male).
Based on the demographics of age and gender of Instagram users, it shows that the generation that uses Instagram the most is 18 to 34. This means that the age of entering adulthood is in the lecture period until the workers are young adults. Well, you have to adjust the type and type of Instagram content you want to use based on the target audience you want to reach.
Example:
To reach a young audience, use visually appealing and entertaining content. Then paste about your product. For example, you can see the Instagram of famous brands, such as KFC, Nike, growth milk products, and so on.
For a professional female audience, provide tutorial, how-to, or self-help related content.
3. Improving Brand Image and Brand Awareness
Consistency in implementing the Instagram marketing strategy will increase the business's brand image and brand awareness. Brand image is the consumer's perception of the product, including the guarantee's benefits. While brand awareness is public awareness of a brand and its products.
Examples of Instagram marketing to increase brand image and brand awareness, for example:
Using a business-only Instagram account.
Consistently upload content according to the needs of potential customers or target audience.
Establishing interaction with consumers by replying to comments, reposting reviews, sending direct messages, and creating stories containing questions or similar.
Create visually appealing content using fonts and color tones that characterize a brand or product.
Implementing the AIDA strategy (attention, interest, desire, and action) in creating content and captions on Instagram.
Gives a special hashtag for each upload, making it easier for consumers to search through that hashtag.
4. Monitoring Competitor Strategy
Through Instagram, you will find it easier to monitor and analyze competitor strategies. You can see the number of followers, the type of content marketing used, audience engagement, how competitors interact with customers, to the schedule for posting content. The information you get from competitors' Instagram marketing can help you design more attractive and creative promotion and sales strategies.
5. Get More Potential Customers with Interaction
As a brand, you must establish good relationships with customers. The trick is to build active interactions. Active interactions can encourage increased sales and customer loyalty. It can even help you get more customers. Here are some ways you can build engagement on Instagram, including:
Reply to every customer comment in the content.
Reply immediately to DM (direct message) sent by customer
Make giveaways with product prizes, discount vouchers, and other prizes.
Create quizzes or ask interesting poll questions via Instagram stories.
Repost customer review content to your business's Instagram feed or story.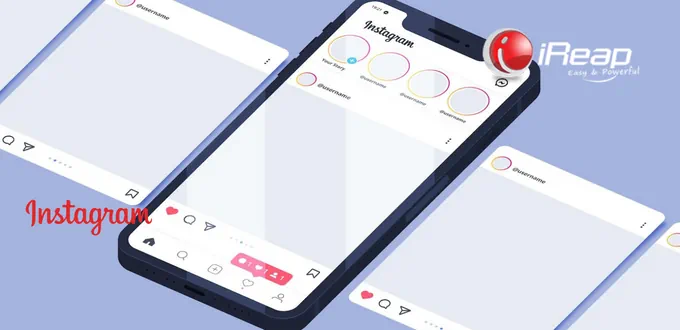 6. Instagram Can Be A More Soft Selling Product Catalog
Soft selling means creating an emotional connection between the customer and the product. Every product-related Instagram content you upload indirectly becomes a product catalog that can be seen and attracts their attention. The following sections of content can strengthen soft selling:
Add storytelling captions and provide CTA at the end of the content.
Create informative and educative infographics and carousels to explain how knowledge relates to your product.
Create a video or short film that shows the importance of using your product in a soft selling way.
7. Good and Cheap Promotional Tool
Instagram marketing is a great and inexpensive promotional tool. You can display visual product content more neatly. The pinned post feature can help you pin content containing featured products or best sellers at the top of your Instagram account feed. In addition, the possibility of your product being purchased by consumers according to the target market is greater because half of social media users in Indonesia are controlled by Instagram users.
After getting to know the benefits of Instagram marketing and examples of using Instagram marketing for business development, you also need to use the right call to action. Check out how to use the call to move here.