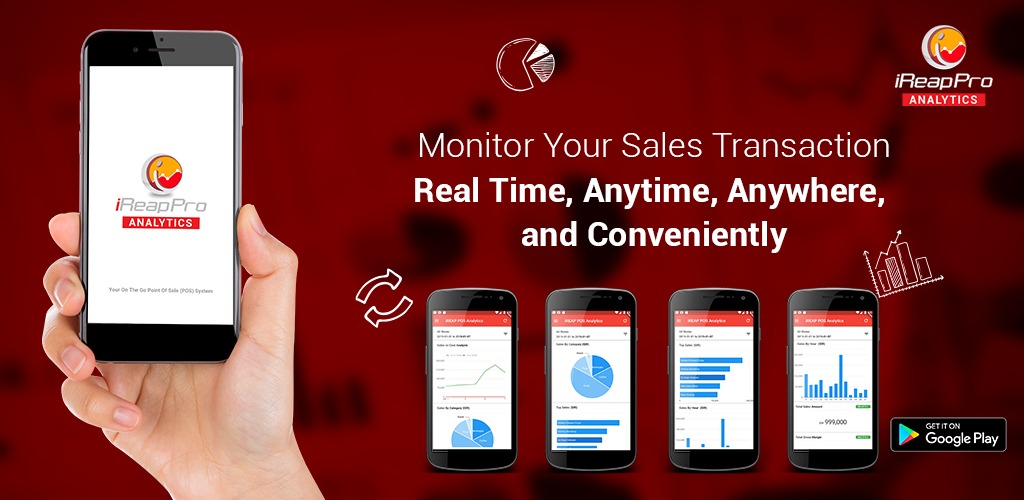 iREAP POS presents a new application, iREAP POS PRO Analytics. iREAP POS PRO Analytics is an application for report management devoted to business owners controlling their stores that run with iREAP POS PRO applications

In terms of usage, iREAP POS PRO Analytic application is very easy to use. Business owners can check their sales or stock reports at each store within a certain period of time.
This also answers the needs of business owners to be able to check reports in a more simple and efficient manner, anytime, anywhere, conveniently using their device.
if you are currently not using iREAP POS PRO at your Shops, Download now, and get 14 days FREE Trial
DOWNLOAD iREAP POS Pro
iREAP POS PRO Analytic also already be downloaded through Google PlayStore
DOWNLOAD iREAP POS ANALYTICS