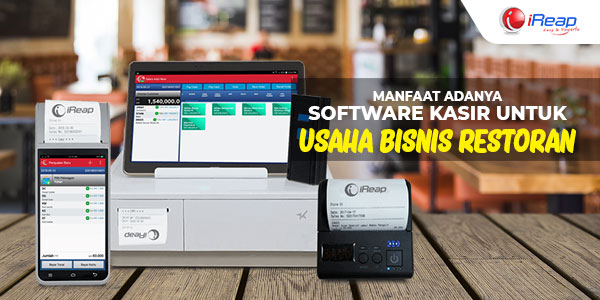 Cashier program is one important component that you must have when running a business. Cashier program is also a media in terms of conducting transactions and includes a recording of income and expenditure of money. Doing a manual transaction is really not recommended. Thus, the existence of the cashier program is also very important in this regard.
You also need to pay attention the price of the cashier application . Thus, you can also see some references for websites that sell restaurant cashier software. Of course, there are several benefits if you use the cashier program.
Benefits of Restaurant Cashier Software
Reducing Error Rate
The cashier program is of course also equipped with various complete features, which of course can facilitate you in managing your business.
In every cashier program, there are usually transaction checking and product input features. So, if something goes wrong in the case of a sales transaction, then it can be immediately addressed as soon as possible.
It also can minimize the occurrence of errors in terms of recording transactions, which you can minimize with the cashier program and of course no customer feels disadvantaged.
Faster Service
In running a restaurant business, fast service is needed. So that customers can get good and efficient service.
With the restaurant cashier software, then this will certainly facilitate the transaction. So that the transaction process can run smoothly and also quickly. There are even many providers that sell cashier software to entrepreneurs who are running a restaurant business.
Simplify the Accounting Process
By using the restaurant cashier program, this will make it easier for you to calculate receipts efficiently and more easily. Because the restaurant program is usually also inputted with some data about the price of the food menu that is sold every day.
Thus, when there is a transaction, you also just have to look at the sales price and will automatically be calculated on the receipt of the food order. So that the order transaction will be printed automatically in a paper receipt along with the price of the pre-ordered menu.
Making Stock Reports Easier
One feature that is also provided by the cashier program is the control feature on food stock for analyzing food stock data. The existence of this feature is certainly very easy for you in making reports for food stocks.
Even you also do not need to check to the food supply inventory directly. However, you can do the checking by just sitting in front of your computer. Of course, this is very easy for you in terms of managing the restaurant business properly.
The above list is a benefit of using a cashier's software or program for the restaurant business. For those of you who are planning to run a restaurant business, then you can immediately look for a restaurant cashier program that is good and easy to use. Also, make sure to look for a provider that sells the program with the features you need.
As your consideration in finding cashier software for a restaurant business, please download it from Google Play via the button below.