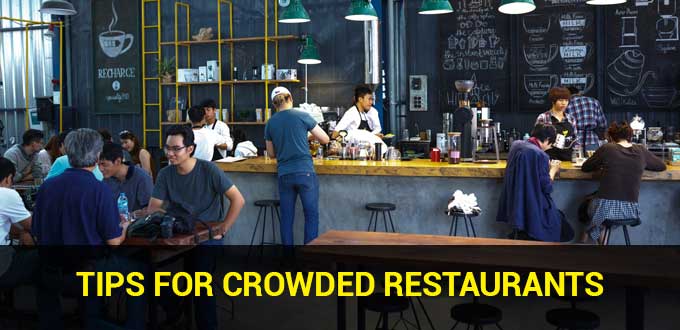 In order for a restaurant to be crowded with visitors, there are several things you need to pay attention to, such as a unique restaurant concept, contemporary and delicious menus, facilities, cleanliness and so on. If you want your restaurant business to be busy and have lots of customers, let's read this article until it's finished.
Opportunities for Restaurant Business
A busy restaurant is the dream of all entrepreneurs in the culinary field. Business opportunities in the culinary field are indeed very promising because they are always needed and will develop over time.
But you also need to put more effort into promoting your restaurant, considering that the current level of business competition is also high.
If you want your income to increase, you need to think about the right promotion strategy so you can reach more visitors.
Continue reading to find out tips for restaurants to be crowded with visitors and how to promote restaurants that are right on target.
7 Tips for a Crowded Restaurant
Restaurant owners who have been in business for a long time must be used to it and know how to manage a restaurant so that it is always full of visitors.
How about a businessman who is just starting a business to be able to bring in lots of visitors to your restaurant? Here's how to make a restaurant crowded with visitors:
1. Unique Restaurant Concept
Many restaurants have a concept that is too ordinary, even similar to many other restaurants. Most of the visitors who came also just enjoyed the food and went home, because there was nothing too exciting in the restaurant. If this is allowed, then after a while visitors will get bored and start looking for other restaurants.
That's why, you need to have a unique and different concept, so that customers will be happy to linger in your restaurant.
The unique room design and instagramable presentation of food also lure customers to share their experiences on social media.
Finally, there are more new customers who are curious and come to visit your restaurant.
Especially in the era of social media like now, the millennial generation prefers places that are viral and up to date to visit. Going viral can also reduce promotion costs, you know. Really cool, right?
Also read: Benefits of Cashier Software for Restaurant Business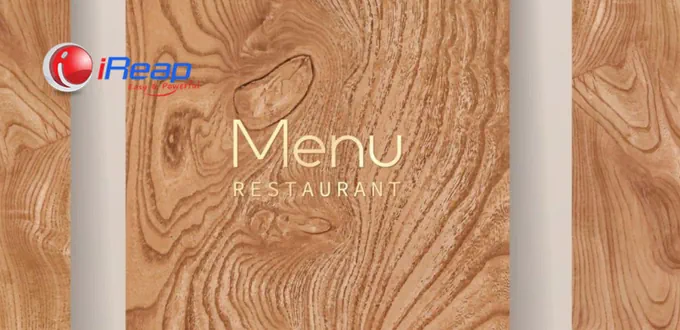 2. Create a Delicious Modern Restaurant Menu
The type of food and drink menu is also one of the factors that make restaurants crowded with visitors. The taste of delicious food will make customers satisfied and will continue to come to the restaurant.
In fact, quite a number of these satisfied customers then recommend your restaurant to their friends or family.
This is what can then make your restaurant continue to have visitors, both old customers and new potential customers.
So, your next task, always update the food menu by creating new food menus, beautiful garnishes, unique food or drink menu names, and so on.
In this way, visitors will continue to be curious and never get bored coming to visit.
In addition, make sure the menu that is created has a display that matches the image, so that customers don't feel disappointed. In essence, still prioritizing a delicious taste and in accordance with the tongue of visitors.
3. Complete Facilities for Restaurant Visitors
You will definitely feel happy and at ease when you visit a restaurant with complete facilities, right? Well, that's also what other visitors will feel. That is why, you as a restaurant owner must also ensure the availability of complete facilities for visitors.
This is because the habits of modern society have changed. They go to restaurants not only looking for food or drinks, you know, but also to hangout, gather and chat with relatives, friends or family, and some even work at the same time.
Some of the facilities that need to be in a restaurant include a meeting room or private room, clean toilets, free WiFi, mini karaoke, play area for children, air conditioning, and more. Don't forget to set the design of the room so that it can make visitors comfortable.
4. Make Sure the Cleanliness of the Restaurant is Maintained
The environment inside and outside the restaurant area must be kept clean. Because, this is the first thing visitors will see before they decide to enter your restaurant.
Maintaining cleanliness here also applies to cleanliness in the dining room, cooking area, cleanliness of raw materials, to the cleanliness of every restaurant employee. Then, also provide a sink in a certain corner, tissue and hand sanitizer on each table, and make sure the empty tables and chairs are clean.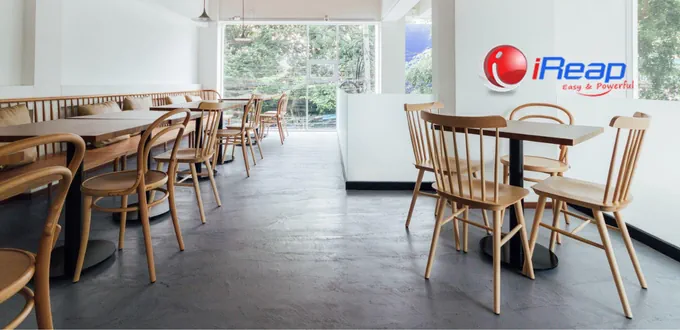 5. Use the Restaurant Cashier Application
Service is the main key in every business. Good service will certainly make customers satisfied and will continue to come back. One of the services that is also important is the payment method that has many choices, and there is no need to queue when visitors want to pay for their food and drinks.
For that, you can use the iReap POS restaurant cashier application. This cashier application also makes the payment process at the cashier more practical, it can also help you monitor raw material stocks so you don't run out.
Also read: Advantages of Using the Cashier Application in the Restaurant Business

6. Publish Restaurant Using Website and on Social Media
In this era of intense competition in the restaurant business, you should consider using websites and social media as a medium for publication.
Digital marketing strategies using websites and social media are inexpensive and practical ways to bring more visitors to restaurants and can keep your restaurant busy.
At the same time, there is a lot of evidence that restaurants that used to be small shops are now big and crowded with visitors just by building brand strength through digital media, such as using websites and social media.
7. Invite Restaurant Customers Through Attractive Marketing Strategies
There are many ways you can do it, for example giving special promos in the form of discounts on purchasing certain menus, buy 1 get 1, or a bonus of one favorite food menu if a visitor uploads a story on Instagram.
You can also do other things, for example providing some free portions for those who come with a full family. Free drinks (free flow) if your restaurant is an all you can eat type, and so on.
How to Promote a Restaurant Using Google My Business
You can also attract the attention of more potential customers to visit the restaurant by promoting the restaurant using Google My Business (GMB).
So when someone types in a search on Google, such as "nearest restaurant from my location", "restaurant around here", "good restaurant", and so on, Google will recommend your restaurant.
How to?
Create an account and profile on Google My Business.
Fill in the profile data with accurate and relevant information.
Add a clear description of the restaurant, food and drink menu, opening hours, and address.
Include phone number and website or social media if you have one.
Add photos of attractive restaurant spaces, photos of food and drinks, and more, to grab the attention of diners.
In restaurant descriptions and information, use relevant keywords or keywords so that your restaurant is easily found by internet users.
Promote your Google My Business profile on social media and website. This will help increase brand awareness and attract more diners to the restaurant.
You can also add positive reviews and testimonials from satisfied customers. This will help increase trust and convince others to come and try your restaurant.
Conclusion
A busy restaurant means high income and the restaurant can grow faster. To help facilitate financial management and analyze restaurant performance, you need the Best Restaurant Cashier Application.
Using a restaurant cashier application, such as iReap POS, will make it easy to input orders, print orders automatically to the kitchen, and most importantly be accurate in calculating HPP and profit.
Okay, those are 7 tips to make a restaurant crowded with visitors that you can do. Apart from the 7 things mentioned above, there is something more important and must be done so that your restaurant business is always in demand, bustling, successful, a blessing, namely prayer.
No matter how hard efforts are made, it will not succeed without the power of prayer, because humans can only try and God decides.
Oh yes, if you are interested in opening a restaurant with a special menu with lots of customers, you can learn from the following restaurants: 6 Most Catchy Japanese Food Restaurants in Indonesia.