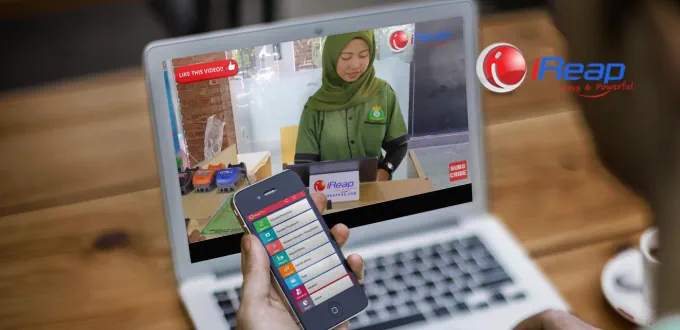 To survive and succeed in running a restaurant business, you need various innovations needed to increase customer satisfaction. Are you looking for a cash register for a restaurant?
If so, you can find various cash registers, such as cash registers, Point of Sale (POS), android cash register applications, and even web application-based restaurant cash registers. Come on, read the full explanation in this article.
Types of Restaurant Cashier Machines
1. Cash registers
You must have seen this cash register type restaurant cash register. In the past, almost all businesses, both restaurants and retail stores, used cash registers.
How the cash register machine works, the cashier will enter the sales amount manually by typing it on the keyboard.
After receiving payment, the cashier will enter the nominal fee, and the cash register drawer opens...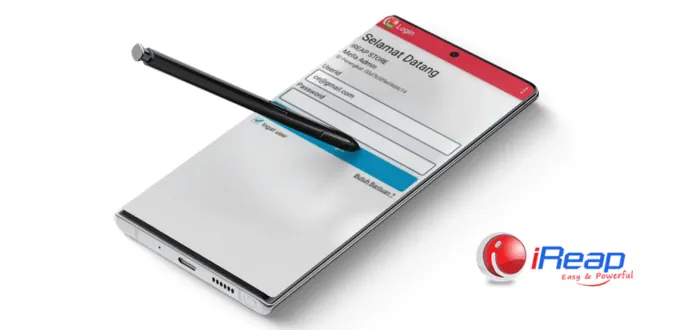 2. Point of Sale (POS)
Point of Sale (POS) is a system that is a place where sellers and buyers make buying and selling transactions in business operations.
This Point of Sale also includes a cash register that can be used to facilitate restaurant business operations. The form can be a combination with a cash register/cash drawer, tablet, smartphone, or even a desktop version.
The way POS works is more complete compared to a cash register such as a cash register. Using Point of Sale (POS), you can calculate sales transactions quickly, receive payments, and print receipts.
Apart from that, you can also automatically manage customer and inventory databases, calculate profits/losses, and even present complete transaction reports simultaneously.
Using Point of Sale (POS), all financial transaction data, availability of goods, turnover of goods, and food menus and prices can be stored neatly in the POS system.
You only need simple steps to access all the data when required.
3. Android Cashier Application
Technology is increasingly sophisticated, and an Android cashier application is available for restaurants. This Android cashier application can also be used for coffee shops, cafes, depots, food stalls, etc.
Use a smartphone or tablet; you can already use this cashier application. Some of its functions include:
There is a Helper feature that can help restaurant servers take customer orders.
Calculating total customer purchases and receiving payments.

Print receipt.

Create a special price list if your restaurant serves food orders from GoFood or GrabFood.
Already support making recipe lists so that every time a menu is sold, it will automatically cut the stock of ingredients.
In addition to the features above, this Android cashier application for restaurants can also record employee performance and absences, display sales reports per transaction period, and even automatically generate financial reports.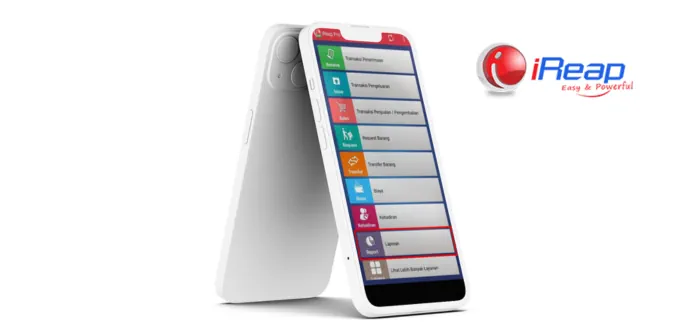 4. Web Application-Based Restaurant Cash Register
You must already know that the restaurant cashier position is where consumers make payment transactions.
However, using a web application-based restaurant cash register, restaurant cashiers no longer only accept payments.
Because this type of cash register can help record all data. Starting from financial transactions, availability of goods, turnover of goods, and food menus and prices can be stored neatly in the cash register system.
Operating a web application-based restaurant cash register requires software and hardware that allows the creation of a connected system between servers, cashiers, kitchen staff, and back office staff.
Well, how? Want to know more about restaurant cash registers? Check by reading this article: 8 Advantages of Android Cash Register.

What are the Three Main Functions of a Cash Register?
1. Can Record Sales Transactions Accurately
Unlike a manual cash register, the web-based application implemented in this cash register allows you to record sales transactions more accurately, both cash and non-cash transactions.
Even this machine will help you track every sale more thoroughly and efficiently.
2. Anti-Hassle
This cash register application will also help you manage transactions using just one tool more effectively.
Consumers can also choose to have receipts emailed or printed directly with the app.
3. Guaranteed Security
Because all sales transactions can be monitored, security is also guaranteed. This restaurant cash register can prevent you from cheating employees.
Need a consultation to choose a restaurant cash register suitable for your business? You can contact the team in the virtual chat on the iReap website, or you can also send an email to support@ireappos.com.