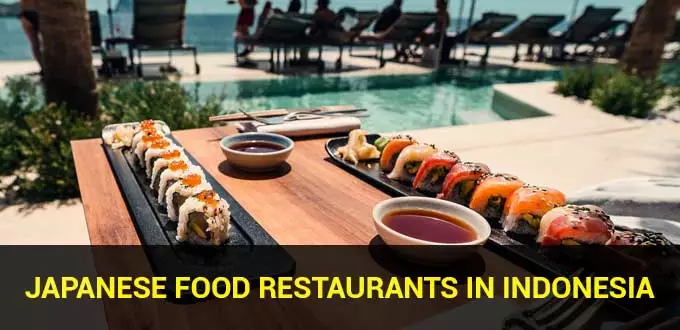 There are many Japanese restaurants in Indonesia with various menus that come from the land of the Rising Sun (Japan). Several variants of the Japanese food menu, including sashimi, sushi, ramen, takoyaki, and many more.
For those of you who are looking for recommendations for Japanese restaurants as an example of developing a restaurant business along with its food menu, read this article until it's finished. Come on.
The Best Types of Japanese Food in the World
Japan is synonymous with a raw food menu that is very popular with the country's native people and is considered healthier. That is why, many people from other countries also like Japanese food.
However, this type of Japanese cuisine is actually not only completely raw food. There are also several types of Japanese dishes that are cooked before being served.
In Indonesia, there are still very few people who like to eat raw Japanese food, but there are also those who like it, for example, the type of food that is half-cooked or not well-cooked.
Generally, this type of cuisine from Japan has a taste that is not too strong, but unique and very healthy so it is only natural that a Japanese restaurant is one of the restaurants that is crowded with visitors.
So, several types of Japanese food that are popular with many people because they taste delicious, as well as being unique, include:
1. Sashimi
One of the typical Japanese foods that is very worth it for you to consume, namely sashimi. This type of cuisine is famous for its delicacy and rich in nutrition because it uses fresh fish or seafood.
Before it can be consumed, the sashimi ingredients are cleaned and processed in such a way as to minimize the presence of parasites and bacteria.
The goal is that the sashimi you consume is truly healthy and does not cause harmful effects on the body.
Japanese people usually eat Sashimi without rice, just with wasabi and other sauces, so the food they eat is really high in protein and doesn't cause the body to get fat. Meanwhile in Indonesia, sashimi can be eaten raw, or it can be eaten with white rice.

2. Sushi
Sushi is also one of the most popular Japanese specialties in various parts of the world. In fact, many Japanese food restaurants have opened in various countries so that more people can taste this type of food.
Sushi is a culinary product that is almost the same as sashimi, but slightly different. If sashimi uses raw fish or other types of seafood, then sushi can use various fillings wrapped in rice. Even in sushi can also be given sashimi.
The shape of the sushi is also very interesting, because it has several layers. Moreover, added rice and seaweed makes sushi taste more delicious and fragrant. This is what makes sushi have its own taste that satisfies the tongue.
3. Ramen
In the third position, there is ramen which is also one of the famous Japanese foods. Surely, you are very familiar with this type of food, right?
Ramen looks like noodles, but with a chewier texture and the broth is definitely Japanese and delicious and nutritious, especially if the ramen is made by hand.
If you want to taste the original taste of Japanese ramen, come to a Japanese restaurant in Jakarta. This type of restaurant sells ramen with various menus and tastes which are of course delicious.
In addition, the handmade ramen that is usually sold in Japanese restaurants is very dense in nutrition because it is made from the best natural ingredients.
4. Takoyaki
At first glance, takoyaki looks like round meatballs, but the texture and taste are much different. Generally, the fillings for Takoyaki are green onions, cheese, octopus chunks, meat sticks, and so on. Many takoyaki sellers on the roadside in our country.
However, if you want to taste a unique Japanese taste, be sure to taste the Takoyaki sold in Japanese restaurants.
Because for sure, Takoyaki prepared by an experienced Japanese chef has a classy taste.
Those are the four best and most popular Japanese foods in the world. If you want to taste food like the list above, make sure to come to the best Japanese food restaurant.
The 6 Most Popular Japanese Food Restaurants
1. Ichiban Sushi
Ichiban Sushi is one of the Japanese restaurants in Indonesia that sells the most delicious Japanese food.
This Japanese restaurant already has many outlets in various regions in Indonesia, including Greater Jakarta. The menu provided is very diverse, ranging from sushi, ramen, and so on.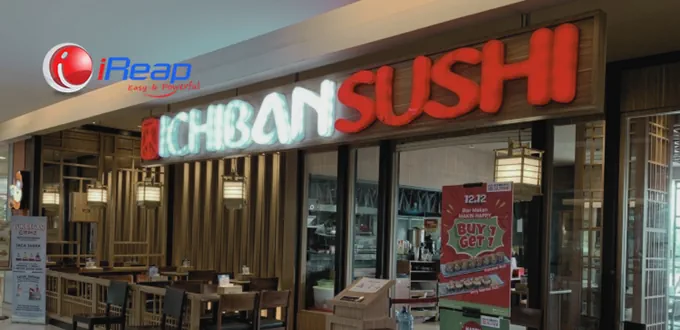 2. Sakana
The next authentic Japanese restaurant recommendation is Sakana Jakarta. This type of restaurant is very popular and well-liked.
Because, Sakana has a variety of Japanese dishes that fit the tongue the most. If you want to buy the most delicious Japanese food in the best restaurants, be sure to buy it at Sakana.
3. OKU
When you want to go to the most authentic and catchy Japanese restaurant in Indonesia, go to OKU. This Japanese restaurant has the best service and taste of food.
This Japanese restaurant serves a menu prepared from premium ingredients every day. So, you no longer need to worry about the quality of the taste of the food.
4. Sushi Hiro
This Japanese restaurant in Jakarta is highly recommended, especially because the sushi and other Japanese dishes at Sushi Hiro are really yummy. If you want a new experience when eating Japanese cuisine, be sure to come to Sushi Hiro.
5. Burgushi
Want a Japanese dish that is different and more interesting than other Japanese foods? Be sure to come to Burgushi. This Japanese restaurant provides Japanese food that has been mixed with western food culture.
In this place, you can buy sushi wrapped in burger buns, so of course it's very fun and delicious on the tongue.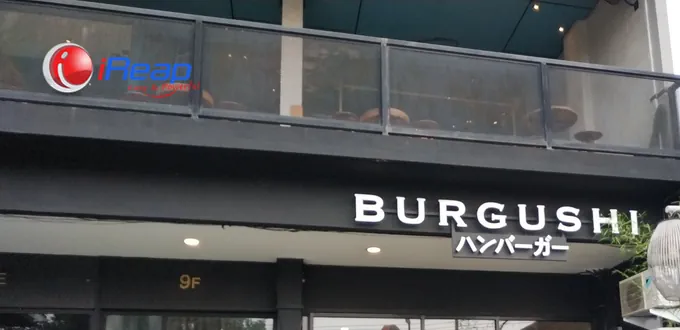 6. Zenbu
Zenbu is a Japanese restaurant that provides the best dishes with creamy melted mozzarella cheese. In a way, this restaurant has a smart concept because it combines Japanese specialties with Italian-style ingredients, namely creamy cheese.
Use the iREAP POS Cashier Application for Restaurant Business Bookkeeping

Above, you already know a variety of Japanese food and recommendations for successful Japanese restaurants and lots of customers. If you also want to start a restaurant business, it's important to make sure the restaurant concept and types of food are well planned.
The next thing that is also important and is the key to business success is the financial management of the restaurant business which is well organized and neat.
With neat finances, it will be easier for you to get information about the performance of the restaurant you are developing. It will also display transparently about sharing transactions from your restaurant.
Apart from the restaurant business, the next business idea is a coffee shop. Nowadays, quite a lot of people come to coffee shops for coffee, meetings at coffee shops, hangouts, and so on. Interested in opening a coffee shop? Let's read this article first: Success in opening a coffee shop business with a unique and attractive room design.