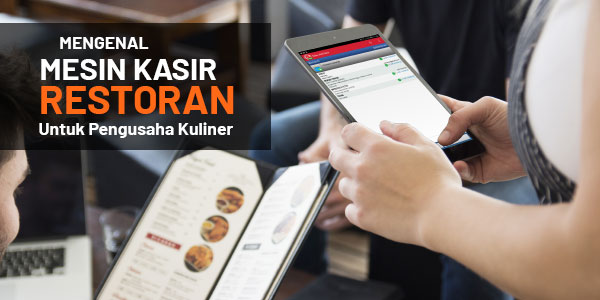 To be able to survive and succeed in running a culinary business, various innovations are needed to increase customer satisfaction. Web application-based restaurant cash register can be one of the best alternatives.
This machine is easy to operate and can speed up service. In addition, this machine also has a positive impact on your culinary business as a whole. Know everything about android cash register for this restaurant in the following article.

What is offered?
As you know that a restaurant cashier is a place where consumers make payment transactions. However, this definition is no longer appropriate to use, especially with the presence of special applications that can be applied to the cash register. By using software with a Point of Sale (POS) system, restaurant cashiers today do not only function as a place of payment in exchange for food enjoyed by customers.
Thanks to the features found in the web-based cash register, restaurant operations have become simpler. All data, including financial transactions, availability of goods, turnover of goods, and food menus and prices can be neatly stored in the application. You only need to take simple steps to access all the data that is needed.
Why Use Egypt Cash Based Web?
Web application-based restaurant cash registers are very popular now for a variety of good reasons. This application consists of software and hardware that allows the creation of a system that is connected between servers, cashiers, kitchen staff, to the back office staff.
Therefore, you no longer need to estimate the available inventory or the number of sales transactions that have been carried out because all data has been stored in the application. In addition, data input errors caused by human error can also be minimized. Because it is connected to the server, you can also access all data easily.
With this tool, you will really know the availability of food ingredients in the restaurant and can determine everything needed to advance your culinary business more precisely.
Here are the reasons why you should use this machine in the culinary business.
Record Sales Transactions Accurately
Unlike manual cashiers, web-based applications that are implemented in this machine allow you to record sales transactions more accurately, both cash and non-cash transactions. This machine will help you track each sale more accurately and efficiently.
Anti Bother
This cash register application will also help you manage transactions more effectively using just one tool. Consumers will also be able to choose to get notes sent by email or printed directly with this application.
Guaranteed Security
Because all sales transactions can be monitored, security is also more secure. This restaurant cash register can keep you from cheating employees.