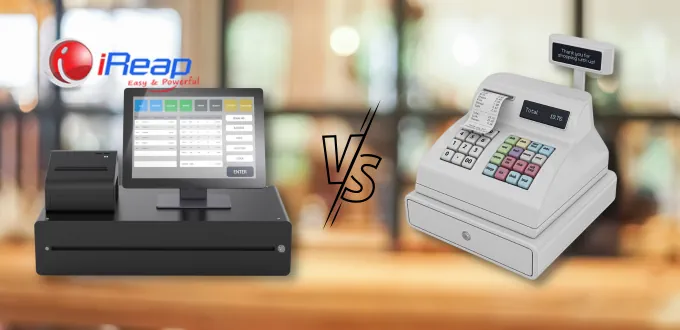 At first, the cashier application worked offline and helped businesses to receive and record sales transactions. However, now with the advancement of technology, there are online cashier applications available that are more practical.
You might be wondering, online vs. offline cashier applications, which one is suitable for me? Well, to answer this question, let's read the complete explanation.
Why Businesses Need to Use Cashier Applications?
A cashier application is useful for speeding up the process of recording transactions and payments, similar to traditional cash registers. Due to its comprehensive features, the cashier application not only records sales and accepts payments but also offers many other benefits.
Here are several reasons why businesses need to use cashier applications to manage and develop their businesses:
The cashier application accelerates the payment process, reducing long queues at the cashier's counter. Simply scan the barcode, and the product data along with its price will be automatically input into the system.
It simplifies inventory monitoring and management. You can track the best-selling products and avoid running out of stock or shortage of popular items.
It provides customer management features, allowing you to store customer data neatly in a database.
It facilitates comprehensive financial analysis with sales reports, financial statements, inventory reports, and even profit/loss calculations.
Data security is enhanced and encrypted, ensuring that only registered users can access the business data.
There are many benefits of using a cashier application to manage your business better. The issue is that not all types of cashier applications have complete features to provide all these benefits. Online and offline cashier applications are different. To choose the right one for your business, learn about the differences between online and offline cashier applications, along with their advantages and disadvantages...
Online Cashier Application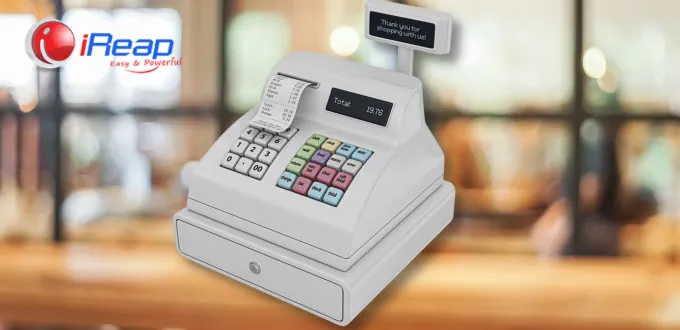 1. Definition of Online Cashier Application
An online cashier application is specialized software designed to help businesses manage sales transactions, accept electronic payments, manage real-time inventory, and provide accurate and comprehensive financial reports.
To use it, you need an Android or iOS smartphone/tablet and an internet connection. Transaction data is automatically stored in the cloud, allowing you to access it from anywhere and whenever you need it.
2. Advantages of Online Cashier Application
An online cashier application is not only useful for recording sales transactions but also offers other advantages, such as:
An intuitive interface, allowing even non-tech-savvy individuals to operate it easily.
No specific employee training is required to use this online cashier application.
You create master data, a complete product database with prices, just once. Then, you only need routine updates for changes in names, types, or prices of products.
Reduces the potential for human errors, such as inputting incorrect product names, prices, or total sales.
Enables monitoring of all business transactions in branch stores from the central office or even from home.
Enhanced control and data security with access rights for relevant users. For instance, only cashiers on duty can access it.
Standardizes operational procedures. Changes to products, including price adjustments, can be made only at the central office, with automatic updates for connected branches.
Accurate inventory and stock tracking, with notifications for popular items to restock.
3. Disadvantages of Online Cashier Application
Because it relies on an internet connection, disruptions in network connectivity can hinder transaction input or payment acceptance, posing risks of fraud. There are also subscription fees and potential dependence on fast and stable internet.
Offline Cashier Application 1. Definition of Offline Cashier Application
An offline cashier application is software designed to manage business transactions. It works without requiring an internet connection, isn't connected to external locations like a central office server, and stores all business data locally or on the device used.
2. Advantages of Offline Cashier Application
There are advantages to using an offline cashier application:
It can be operated independently of an internet connection.
User-friendly, speeding up transaction processes and preventing customer queues.
Local data storage reduces the risk of data theft through the internet.
Some offline cashier applications include inventory management features.
3. Disadvantages of Offline Cashier Application
Offline cashier applications have some disadvantages:
Difficulty in monitoring and analyzing business progress due to lack of real-time data.
Business monitoring requires physical presence, making it more time-consuming for multiple branches.
Operational procedures must be standardized individually, lacking centralized integration.
Risk of data loss without cloud storage or automatic backup.
Potential for fraud due to human error, such as incorrect data input or pricing.
You now understand the differences between online and offline cashier applications from the explanations above. Now, it's up to you to decide which cashier application suits your business needs.
Next question: Are there cashier applications that can work both online and offline? Interestingly, there is a cashier application that combines these two technologies. Keep reading a bit more.
Recommended Cashier Application that Works Both Online and Offline
Considering the practicality and benefits, you may lean towards using an online cashier application. Particularly, there are many conveniences in processing transactions with Android Cashier Application, which works online.
However, you can't always guarantee a smooth and uninterrupted internet connection, right? It can be quite inconvenient when you need to transfer data quickly, and the internet connection encounters issues. This becomes even more complicated if you have multiple business branches in different cities.
So, what should you choose? An application that works online or offline? The solution is simple: choose the iReap Pro cashier application.
iReap Pro is a cashier application that works both online and offline, with an intuitive and user-friendly interface. Its comprehensive features allow you to effectively manage and grow your business.
By the way, you can try the iReap Pro cashier application for free for 14 days. Don't wait, download the application now by clicking the banner.