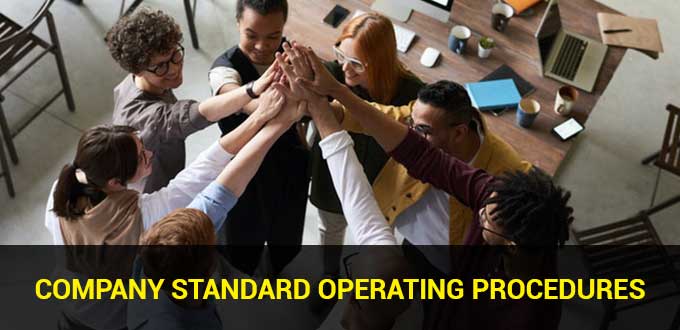 Standard Operating Procedures, or SOPs, are a system that is purposefully created in a company to provide convenience, tidy up, and provide order in the workplace and the company.
The SOP is created in the form of a document that will relate to the performance of both superiors and employees at a company.
What is the Importance of Standard Operating Procedures in a Business?
When we decide to start a business, both small and large, we need a reliable source of information.
Whereas this reference is expected to facilitate the business that will be run concurrently with multiple people involved. This reference is a critical or operational SOP in the company.
As a result, the company's own standard operating procedures are critical for regulating the entire operation of the company. The existence of SOPs can also help to reduce the occurrence of things that could have happened within the company.
Furthermore, it can make it easier to discipline all of its employees.
What Are the Advantages of SOPs in the Workplace?
It is written in the form of a document for the standard operating procedure itself. As for some of the SOP's advantages, they are as follows:
The existence of SOPs can provide standards for all employees to follow in order to complete all work that needs to be done. So that employees can carry out their duties in accordance with the company's established policies.
SOP enables all employees to be more orderly, independent, and even less reliant on management. When employees leave, for example, to obey company rules, apply sanctions that violate company rules, and so on.
It aids in increasing accountability when performing tasks and work. Employees will be more orderly in their work as a result of this. Employees will also compete to earn awards or promotions by following the rules and not breaking them.
Aids in demonstrating that performance and SOPs have been properly implemented and managed. SOPs make it easier for businesses to follow the law. The company's SOP can also be used to make additional decisions.
There will be information disclosure when developing SOPs. Whether it's information about safety, health, the environment, or even operations, it all helps to do the best job possible. As a result, employees will concentrate on working in accordance with the company's SOP.
So, if you own a business, create standard operating procedures for it right away. Whereas the SOP itself will be very important in assisting businesses and companies that will be much better in the long run. SOPs also include a number of principles that must be recorded and thoroughly documented.