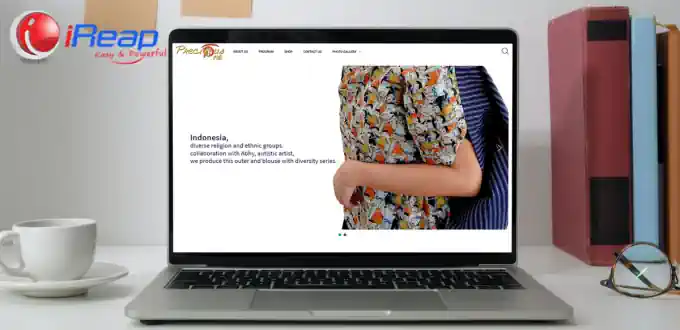 What is a disability? A person with a disability experiences physical, intellectual, and sensory limitations for a long time. Even though they have rules, people with disabilities can still work, such as making unique crafts.
In this article, you can read inspirational business trips of Precious One and people with disabilities. Come on, just read until it's finished.
What is a Disability?
According to KBBI, a disability is a person with physical, intellectual, mental, and sensory limitations for a long time resulting in obstacles and difficulties in interacting with the environment and causing restrictions in carrying out tasks or daily activities.
Even though they have limitations, it does not mean that people with disabilities cannot work or achieve. The fact is that many athletes with disabilities have succeeded in donating gold at the ASEAN Para Games.
In everyday life, many people with disabilities can create unique products with high artistic value. For example, people with disabilities who work and collaborate with Precious One. They have physical, intellectual, deaf, and some are blind.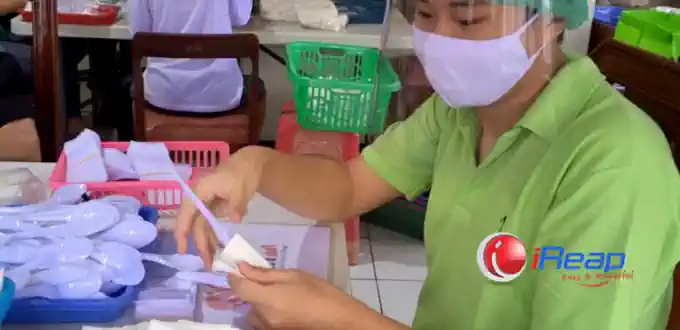 What is a Precious One?
Precious One is an organization that focuses on strengthening people with disabilities so that they can discover their potential, realizing that every human being is created with a purpose and value.
Precious One's mission is to reduce disability unemployment by creating quality products made with disabilities. Through this work, it is hoped that more people will see and believe that people with disabilities are capable as long as they are given the opportunity. Unique Products for Special People.
How Does the Precious One Stand?
Sick and Vowed to Dive into the World with Disabilities
There is a story behind the founding of Precious One. About 22 years ago, in 2001, to be precise, Ratnawati Sutedjo suffered from hepatitis A, which was severe enough that he could not work or do anything. At that time, Ratna felt helpless, and her life was useless.
"When I'm sick, I feel life is useless. Then I thought, how do friends with disabilities feel? They have eyes and ears but cannot hear. How can you not see? What about those who have other physical limitations so they can't work? I also said to God, if I recover, I want to enter the world of disabilities."
When she made the vow, Ratna only meant to get to know and be friends with persons with disabilities. However, it seemed that God had other plans.
From One Deaf Friend and One Product, Precious One Stands
Long story short, Ratna met a deaf friend in 2004. Ratna often heard stories from this friend about how much she needed a job, but she always experienced rejection here and there when applying for a job.
Ratna's heart was pounding, and she wanted to help their lives so that they could get the same opportunity: a job. Ratna also founded Precious One, which makes teaching aids to help children concentrate on studying.
Because this one friend felt happy to be working with Precious One, he also invited his friends, who were both deaf, to join.
About 20 people work as a production team in the Precious One workshop. Not only that, but many partners from various regions also develop craft products ranging from bags, wallets, clothes, hats, dolls, culinary and services.
Friends make all Precious One products with disabilities. Apart from friends with disabilities who joined the workshop, Precious One also continues to work with persons with disabilities from all over Indonesia to work.
Friends of Down Syndrome and Autism Can Also Work
Apart from making various handicraft products, Precious One also has service products, you know, namely spoon packing services. So, the plastic spoon will be wrapped in tissue first, then put in the plastic.
Usually, packing spoons like this are needed by catering entrepreneurs who provide rice boxes for their customers.
Well, those who work on packing spoons are friends with Down syndrome and autism. They are great, so they keep working even though they have limitations.
In the end, limitations do not mean obstacles that make someone unable. They can do many things as long as they are given the opportunity.
How to Get Unique and Quality Products from Precious One
Products made by persons with disabilities who join Precious One are unique and of high quality. Do you want to get their product? Just buy it on the Precious website at PreciousOne.com or Instagram @preciousone_catalogue; you can even get it in e-commerce.
Existing Programs in Precious One
So far, Precious One is synonymous with work. This is true because one of them produces results from friends with disabilities. But it does not only produce various products.
There are many things that Precious One does to participate and be involved in the world of disabilities. Here are some of the programs in Precious One:
1. Disability Stop Bully Program
The stop bullying disability program is a program that invites people from all walks of life to understand the lives of friends with disabilities.
The purpose of this program is so that everyone can appreciate the life that God has given and, at the same time, appreciate the lives of friends with disabilities. Remember, today, we are healthy; it doesn't mean we can't be disabled.
2. Special Day Program for Special Children
In implementing this program, Precious One will invite 1,000 children with disabilities in one city to play for free.
The goal is to appreciate children with disabilities and allow them to play in the mall just like other children usually do. The SDSC program is also an invitation for the community and companies to support this program.
3. Proud Program
The proud program is a mentoring program for MSMEs with disabilities throughout Indonesia so that their work can also be promoted and recognized by many people.
Apart from learning to develop a business, and produce quality products, remember to learn about taxation for MSME business people. For that, you can read about MSME Tax.
4. Company Training Program
Employee training programs at the company for non-disabled employees so that they have the enthusiasm and fighting power, don't give up, and feel grateful for being allowed to work.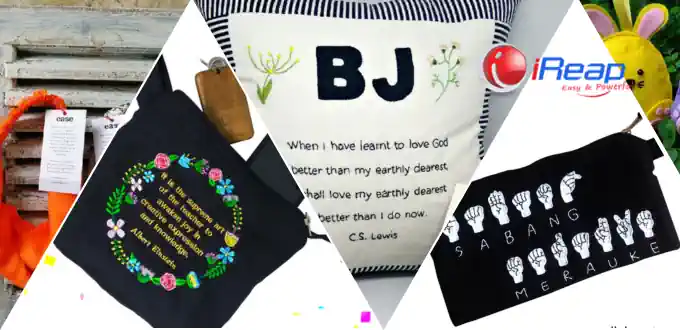 Precious One Uses iReap POS Pro for Product Management Automation
In 2004, because Precious One had just started, everything was done manually. Record one by one incoming raw materials and products produced.
Currently, Precious One already uses iReap POS Pro. They have used the ideas POS Pro automatic recording system for about five years.
According to Ratna, cheap POS Pro greatly helps Precious One, so there is no need to record all the goods produced or manually inventory available goods.
The following advantages that Ratna feels from using iReap POS Pro include:
Find out sales of best-selling products and revenue from sales in real-time.
Easy to use, even by laypeople who are new to iReap POS Pro.
So you know who the loyal customers are and what products they often buy in a year.
The support team is fast in responding to all questions, as well as quickly providing assistance when problems occur.
"With the customer database management available at iReap POS Pro, we at Precious One know that Precious One's consumers are very loyal and loyal. They are happy and buy Precious One products not just out of pity but because they are of high quality and meet their needs," said Ratna closing the interview session with the ideal team.
Want to know more about Precious One and its products? Just visit the Precious One website directly.