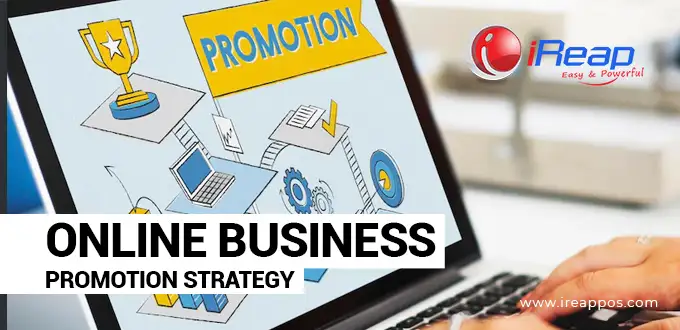 Business promotion is one way to introduce a product and simultaneously attract customers to make a purchase. The goal, of course, is to increase sales and make the business profit. Then, how to promote the right business? You can start by determining the right promotional strategy.
What is a Promotion Strategy?
A promotional strategy is a way a company has designed to promote and sell a product. The promotion strategy of each company varies, of course, because it is influenced by many factors, such as the type of product, target audience, marketing budget, action plan, and others. As part of a marketing strategy, a promotional system will help business owners to increase brand awareness or customer awareness of the products or services of your online business.
3 Classification in the Implementation of Targeted Promotional Strategies
What promotion strategies? Well, to answer this question, you need to understand the classification in the application of an appropriate promotional process, namely:
Customer promotion, which is a way to influence consumers to be willing to buy a product or service that you offer.
Trade promotion is your effort to invite distributors to buy not only products but also resell them. This promotional strategy is carried out to agents, retailers, wholesalers, to potential importers.
Business promotion, which means making sales to new customers and old customers. There are various ways, from maintaining communication with customers and increasing sales volume to introducing products and their advantages.
5 New Promotional Strategies to Increase Online Store Sales
Currently, the way to promote products is not only done offline, but you can also promote products online. Then, what promotional strategies can help increase sales? Continue reading; come on!…

1. Promotion Strategy on Instagram and TikTok
Instagram and TikTok are the most popular social media among millennials. There are many promotional strategies you can try, including:
Carousel content on Instagram.
Promote business products and services in the form of short videos on IG reels and Instagram stories.
Once in a while, take advantage of the live feature on Instagram to interact with customers.
While on TikTok, you can create short video content using attractive transitions to promote your products. On Instagram and TikTok, you can also maximize the use of attention-grabbing hashtags and promotional words.
2. Promotional Strategy Using Entertaining and Leaving Videos
Touching the human side and empathy will make a deep impression and make people who watch it remember the message in the video. Well, you can try a promotional strategy using this type of video. Some brands that have used memorable video promotion strategies, for example:
Gojek with a video entitled Hikayat Sang Musafir. The contents of the video tell stories of Ramadan moments during the pandemic, warnings about the importance of keeping a distance in a comic style, and of course, introduces various functions in the Gojek application.
Sasa's taste buds create an animated video ad that tells the character that he can achieve his dreams. Even the tagline in the ad that reads "With Seasoned Flour Sasa #ApaSihYangGabisa" was viral on Twitter.
Those who want to implement a promotional strategy in the form of videos must first design a concept, including determining the target market you want to reach. Then create a storyboard, including deciding the essential points you want to convey in the form of a unique, funny, entertaining, or inspiring storytelling. The duration of the video marketing also needs to be considered. Make it short, clear, and attractive so that it is easy for customers to understand.
You can share this marketing video through various social media platforms, such as YouTube, TikTok, Instagram, Facebook, and Twitter. It's just that the format must be adjusted to the chosen platform so that nothing is cut off.
As another example, you can create video tutorials related to products or services available to your business, such as the following tutorial videos from YouTube iReap POS:

3. Utilizing Websites for Promotion
You can use the website to promote your business. This will make the company look professional and trustworthy. You can include more detailed product information on the website, making it easier for customers to get the information they need. Customers can more easily find businesses by using specific keywords in search engines.
Influencer Marketing
Influencer marketing is one of the promotional strategies on social media that involves influencers. Influencers are people who have expertise in a field and can influence society. There are several levels of influencers, depending on the number of followers you have. Before deciding to work with influencers in promoting products through paid promotions, you must first make sure if the influencers are indeed relevant to the target market of your product.
5. Search Engine Optimization (SEO)
To increase sales, you can also apply search engine optimization or SEO strategies on the website. SEO is a strategy to maximize content performance so that it is easy for potential customers to find in search engines when they type certain words. For that, you need to create quality content that can be a solution to problems faced by customers, increase website speed, create a mobile friendly website, as well as enter specific keywords.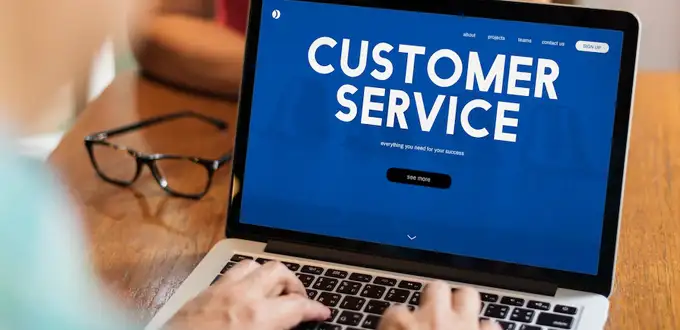 Customer Service Support for Optimization of Promotional Strategy Implementation
In implementing the promotion strategy, of course, good cooperation between divisions is needed. One is with customer service support or customer service. Customer service is an information center that will help solve various customer problems.
So, for the implementation of the promotional strategy to give optimal results, you need to provide full 24-hour customer service through various channels, such as WhatsApp, social media, live chat on the website and telephone. In addition, you can also use chatbot technology to serve customers who need general product-related information.
Of the various promotional strategies described above, which ones have you done? Come on, immediately apply the current promotional process to reach more customers to increase sales. It would help if you also equipped your business with operational support tools, such as a cash register application, which enables you to record all transactions that occur in your industry. Find out more about the POS cash register application here.