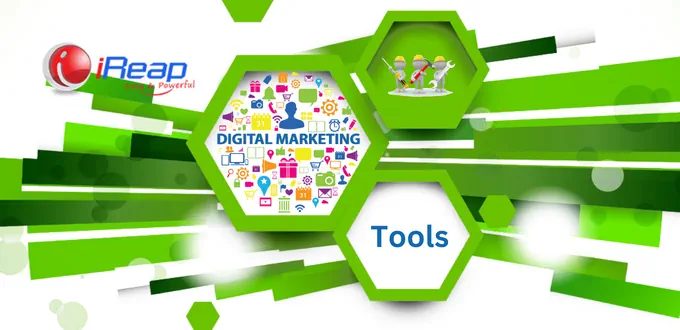 To make it easier for you to implement a digital marketing strategy, there are various digital marketing tools that you can use. Some tools that you can use for digital marketing include Google Analytics, Google ads, SEMRush, Ahrefs, MailChimp, Hootsuite, Canva, and many more. Check-in is full below; come on.
Recommended Digital Marketing Tools that Businessmen Must Know
1. Google Analytics
Google Analytics is an analytics platform that you can use to analyze the performance of your business website. Starting from the number of visitors (traffic, both organic traffic and paid traffic from advertisements), as well as what your audience does on your website.
In addition, you can get data on customer behavior (user behavior), audience flow (movement of the audience surfing from one page to another), audience location, how long the audience is on the site, and so on.
You can track goals, conversions that occur, and values, as well as monitor the performance of your digital marketing campaigns, such as Google ads and campaigns on social media.
2. Google Ads
You can rely on these tools from Google to advertise on search engines, websites, and applications. The way it works uses a pay-per-click (PPC) model. This means you only pay when your audience clicks on the ad.
Google ads can be text ads, display ads, video ads, or ads in mobile applications, and Google will recommend your ads according to the keywords or preferences you specify.
These tools will help you promote your products and services, increase online visibility, and get more traffic to your website.
With the record, you make the settings properly so that Google ads can provide significant results regarding the number of website visits, conversions, and ROI (return on investment).
3. Mailchimp
Electronic mail is still the flagship for some brands. This is because promotional materials sent via e-mail are not limited in character, so that you can do consumer education more freely.
But the problem is that sending e-mails one by one could be more efficient. It's no wonder that many brands then use the Mailchimp service because this tool can send multiple e-mails at once but still feels personal according to each recipient's name.
Various features are available in Mailchimp, including drag-and-drop e-mail design, e-mail tracking, e-mail personalization, integration with various platforms, campaign analysis, and many more.
Mailchimp also provides marketing automation features, which allow you to automate some of the tasks in e-mail campaigns, such as sending welcome e-mails, re-emails, and notification e-mails.
Mailchimp is perfect for small and medium businesses looking to build strong customer relationships through e-mail marketing. What's special is that this tool can be linked to Google Analytics to monitor how effective your e-mails are.
4. HootSuite
Hootsuite is suitable for small and medium businesses looking to improve their social media performance and manage their campaigns more effectively and efficiently. Hootsuite is a social media management platform that allows you to manage multiple social media accounts in one dashboard.
You can schedule postings, monitor activity, collaborate with teams, manage and reply to messages, and even analyze the performance of social media campaigns, such as Facebook, Instagram, Twitter, LinkedIn, and YouTube.
Some of the excellent features of this tool include monitoring keywords, curating content, integrating with other platforms, such as Google Analytics and Adobe Analytics, and integrating with various other digital marketing tools.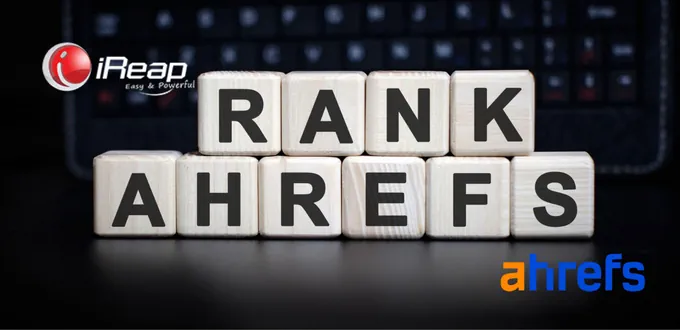 5. Ahrefs
Many conversions are directly proportional to the high number of visitors coming to your website. That's why it's a shame if you don't use it. Ahrefs is a Search Engine Optimization (SEO) platform that you can use to analyze business sites, conduct keyword research, and study competitors.
Some of its powerful features include backlink analysis, keywords, ranking monitoring, traffic and content analysis, and many more. You can use this tool to search and find opportunities to compete better on search engines.
6. SEMrush
If you need tools that can do many things simultaneously in one place, Semrush is the recommendation. With the help of this tool, you can analyze the performance of your business website and optimize it from an SEO perspective.
You can also research ongoing advertisements and do content marketing to monitor and manage social media. In addition, you can also understand how competitors get traffic, find relevant and high-potential keywords, and track website performance from traffic, rankings, and conversions.
7. Canvas
Want to create promotional materials and designs but need to know graphic design? Don't worry; now you can use Canva. With these tools, you can create posters, flyers, business cards, presentations, invitations, social media content, infographics, and more.
Canva provides various features, such as thousands of ready-to-use design templates, millions of images, and graphic elements that elements can use for free or for a premium fee.
It's also easy to use; drag and drop so those who don't have experience making designs can still use it.
Another advantage is that there are template options that you can customize according to the platform you want to use, such as Instagram Reels, YouTube covers, website banners, landing pages, and many more.
8. Sociabuzz
Sociabuzz provides many influencers, celeb grams, and YouTubers that you can choose to work with according to the needs of your digital marketing campaign. Sociabuzz is an influencer marketing platform that allows you to work with social media influencers to promote brands or products easily.
Some features on Sociabuzz include searching for influencers based on social media niches, location, messaging, collaboration negotiations, campaign management, campaign performance monitoring, and many more.
9. Trello
Trello lets you work in a team without meeting face to face. Using these tools, you can monitor the work of all team members and even make notifications so that no deadlines are missed.
Plus, Trello will help you create to-do lists and increase productivity. To use it you can use the free version or the paid version.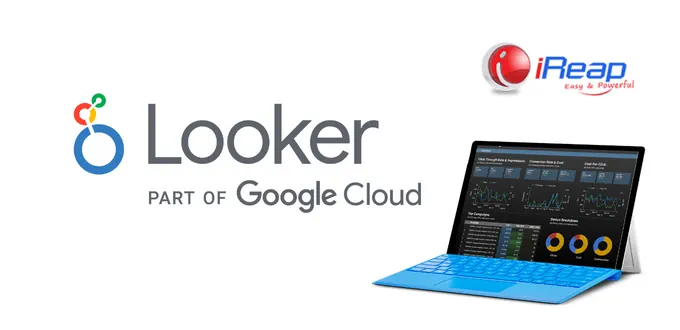 10. Lookers Studio
Looker Studio is a tool that can help you present your reports in a more attractive and easy-to-understand visual way. You can drag and drop to create charts, graphs, tables, and other tools.
Some of Looker Studio's features include filter controls and date range settings so you can create interactive reports, insert clickable links or images, and can even be used to create product and content catalogs.
11. Pexels
Pexels is a website that provides thousands of high-quality images and videos that images can use freely for both personal and commercial purposes.
When you need images or videos for content creation, you can use Pexels.
Pexels provides a wide variety of images and videos, including stock images, editorial images, vector images, and other free images that can be used commercially.
12. Zapier
Zapier is an online task automation tool that will help you connect different applications and automate tasks between applications. So, all you have to do is make zaps or connections between one application and another so that your work becomes easier and routine tasks can be done properly.
For example, you create a zap that sends automatic e-mails when there's a new message in your Slack account or converts data between Google Sheets and Trello. Zapier provides more than 3,000 connected apps, including Gmail, Salesforce, Trello, Slack, Dropbox, and many more.
13. slack
Slack is a site and app you can rely on to communicate with your teammates without the appearance of distraction. With Slack, you can create digital marketing-related materials with more focus.
14. Brandwatch
Want to monitor what people are talking about on social media about your brand or business? Well, you can use a tool called Brandwatch.
With this tool, you can monitor and analyze conversations on social media about specific brands, products, and industries on social media, blogs, and online news.
Some of its features include sentiment analysis, influence identification, hashtag monitoring, competitor analysis, and social media campaign performance measurement.
15. Adobe Creative Cloud
Adobe Creative Cloud is a collection of creative applications and services developed by Adobe Systems. You can access various applications in this Creative Cloud, such as Photoshop, Illustrator, InDesign, Premiere Pro, and After Effects.
That being said, Adobe Creative Cloud is a collection of graphic design and multimedia tools that allow you to create visually appealing content for marketing campaigns. You can do graphic design, photo and video editing, illustration, website development, and more.
Digital marketing is a marketing method that has been relied on a lot lately. To achieve the desired results, you can rely on the 15 recommended tools for digital marketing above.
Because your knowledge is complete, starting from what digital marketing is, the types and benefits of digital marketing (in previous iReap articles), and now you know the digital marketing tools you can use. It's time for you to start digital marketing. Check out the method here: Steps to Start Digital Marketing for Beginners.