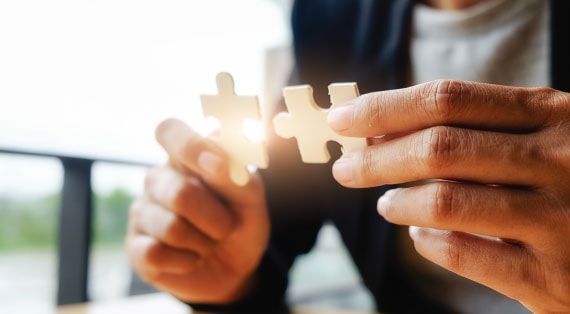 Talking about customer service (service) is never-ending and always a fascinating topic. Many parties agree that service is essential, but some businessmen still do not focus on customer service.
However, the facts have shown that only service excellence becomes the main differentiating factor and the key to success when product competition is very tight.
Since ten years ago, I have been thinking of an appropriate term to make it easier for business people to focus more on service quality.
I choose the word SERQUALOGY as a new vocabulary in Service Quality.
The addition of the word LOGY (which means science/knowledge) makes the word SERQUALOGY a term that refers to the field of Service Quality. More details SERQUALOGY is a science that must be known about the quality of customer service.
As a field of science, SERQUALOGY will become a new standard for business people in Indonesia to have good service quality that can satisfy customers.
Later, SERQUALOGY will issue service standards that can be used as a benchmark for business people to provide the best service to their customers.
Hopefully, this standard will improve the quality of service for original Indonesian franchise brands to be able to compete globally.
Dear readers, here I will give an essential list of QUALITY SERVICES that must be considered by all business people who want to win in business competition.
Has a standard service that is stated in the SOP
Pay attention to the appearance of 'employees' and 'interior' to satisfy the customer's sense of sight
Creating a 'communication' standard so that the brand is perceived positively by the customer's sense of hearing
Give attention to service areas that are the focus of the customer's sense of smell, touch, and taste
Always ask for input, suggestions, and criticism from customers about service quality
Never stop improving service quality according to customer expectations through continuous integrated training
Creating innovation in customer service
Has a good way of dealing with customer complaints
The eight Service Quality lists above will help you re-evaluate whether the service standards that have been running so far have been in line with the eight things above.
If there is something you haven't done, hurry up to make adjustments so that the service level will increase and the service will be better.
Suppose these eight things have been your focus all this time. In that case, it means that service quality standards already exist, and you have to make sure everything is still going according to plan or never going at all and is only neatly written in the Service Plan.
Dear readers, I hope that the standards that SERQUALOGY will issue can be a reference for all of you to improve service quality so your business can run better and survive the increasingly fierce competition.
Written by,



Djoko Kurniawan
Senior Business Consultant | UMKM Expert
DK Consulting Group Jakarta
Email: info@djokokurniawan.com | IG: djoko.kurniawan
www.djokokurniawan.com | www.konsultan-franchise.com | www.indonesia-franchise.com