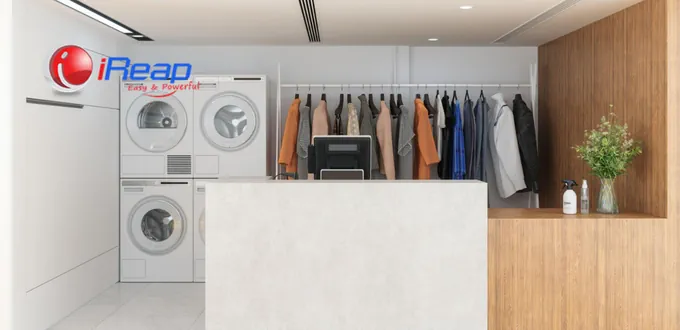 A home business is a business that is run from home. Even though sales are made outside the home, the centre of business activities is still located and run from home.
So, many home-based businesses are selling small capital, big profits that can be made from home. For example, graphic design, drop shipper or reseller, coffee and Indomie shops, influencers, reviewers, caterers, etc. Check the full review in this article.
Profitable Home Business in 2023
1. Affiliate Marketing
Currently, there are quite a lot of online stores and e-commerce that provide affiliate programs or affiliate marketing. You can enrol in this program and promote someone's product or service using a referral link.
You will get a sales commission whenever someone makes a purchase by clicking on your referral link.
So, so that many people click on the link, you can create content, then post it on social media, websites, and YouTube, or distribute it to Whatsapp and Telegram groups.
2. Kilo Laundry
For starters, you only need to use one washing machine to be able to run a home business such as kilogram laundry.
All you have to do is complete your other needs, such as detergent, deodorizer, and iron. Later, when it's busy and there are many customers, you can gradually add washing machines.
The key to the success of this home business is good customer service, having the laundry smell nice and clean, and providing delivery service whenever possible.
For example, 1 kg of laundry costs 15 thousand, then in one day you earn only 10 kg, then in a day your income is approximately 150 thousand.
This increase in gross income will align with the increase in customers. All that remains is to be diligent in promotions, both in the neighbourhood around the house or for the wider environment.
Remember to record your income because a successful business has good financial records and management. To facilitate the financial recording process, you can even print receipts or notes for customers; you can use a free cashier application.
3. Graphic Design
With many businesses entering the digital world, many need graphic design services for various purposes.
For example, they create promotional content for social media, banner designs, invitations, business cards, business logos, stickers for trademarks, and so on.
Those of you who do have design skills can try this home business. The capital is enough computers/laptops, printers, internet access (if customers place orders online), design software, and good promotional skills.
You can also offer your services on freelancer sites that provide freelance graphic designer services.
4. Website and Social Media Services
One of the home business businesses that is trending is website creation services.
Nowadays, many business owners want to create a website to expand their marketing reach and increase sales of their products and services.
So, with computer/laptop capital and website creation skills, including being able to do website maintenance and SEO optimization, you can already offer services to many people.
The profit is also large, depending on how many services you can provide for clients who order websites from you.
5. Dropshipper / Reseller
Home business as a drop shipper or reseller is very easy to do. You only need a mobile phone and internet access to promote products.
If anyone is interested in these products, then all you have to do is place an order and purchase from the supplier.
Later, the supplier will process the order for the item and then send it directly to the customer on behalf of your online store.
By running this home business, you don't have to bother stocking up on goods and still benefit from the difference between the buying and selling prices.
If you want to run this business successfully, make sure you are diligent in promoting and managing your customers well.
6. Catering
Catering is a home business that promises quite a profit, especially for those who like to cook and try various variations of the food menu.
Try making a menu list and photos of the food, then promote your catering business to neighbours around the house and campuses with many boarding houses and offices. In addition, provide food packages for certain events, such as social gatherings, birthday parties, etc.
For this home-based business to be successful and have lots of customers, always maintain cleanliness and taste good food, competitive prices, good service, quality and variety of food and drinks.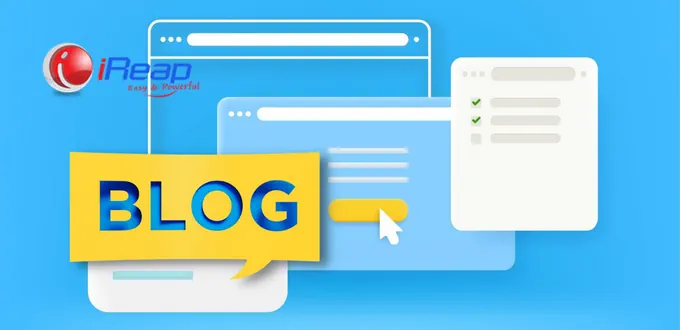 7. Bloggers
If you are writing and have an active personal blog, you can also start a home business by becoming a blogger.
A blogger's income comes from writing that appears on his blog, for example, reviewing products or services for a certain fee and providing a place for brands to advertise.
Another way you can also get income from Google AdSense, advertising with a pay-per-click system (or you will get a commission from the ad that the reader clicks on).
How much do bloggers earn? If, for one writing, a blogger gets paid Rp. 350,000, if you get 10 posts, the results can reach Rp. 3,500,000, – per month.
8. Influencers on Social Media
Are you active on social media and have a large number of followers? You can start a home business by becoming a social media influencer.
You only need a cellphone, an internet connection, and the ability to create interesting content so that you can run this service business.
In 2023, many brands will be interested in working with nano influencers to promote and market their products on social media.
A nano influencer is an influencer whose followers are between 1000-10000. If for one content, you receive a payment of between Rp. 150,000, – Rp. 300,000, – depending on your quality and fame on social media.
9. Grocery Home Business Online
Like the food business, which still has good opportunities in 2023, so does selling necessities. Everyone certainly needs groceries to meet their daily needs.
So, running a home-based business by selling groceries is also good. Moreover, the profits are quite large.
The best way to start a home-based business is to sell groceries online. All you have to do is create an online promotion; what basic food products do you sell at the online store? You will only process the order if the customer has made a payment.
Tips for a successful home-based grocery business online, open an online store that sells various groceries by utilizing e-commerce or marketplaces.
Apart from not needing large capital to provide a place, you can run this business without employing many employees.
10. Coffee Shop and Indomie
Have you ever not noticed that there is a small shop on the side of the road that only sells coffee and Indomie, but the crowds are half dead?
Yes, this is one of the home opportunities you can try, especially if your house is on a busy road or in a densely populated area.
All you have to do is provide an open space with a table and chairs. Then, set up the romp to cook and prepare orders.
With pocket-friendly food prices, free WiFi available, and places that are open until late at night, it's guaranteed that your coffee shop and Indomie will be crowded with visitors.
11. Online Courses and Private Lessons
Many schools had to carry out teaching and learning activities during the last pandemic online. In other words, many people are used to learning online.
This is a great opportunity for those who want to open online courses or private tutoring subjects. You only need to use media, such as Google Meet, Zoom, and Google Classroom, to teach students.
You can organize the class individually (for private classes) or in small classes of 5-10 participants (for public classes). You can also differentiate the prices of the two classes; for example, private classes are more expensive than public classes.
12. Hampers business
Hampers are gifts or gifts that are placed in an ornate basket or box, and the contents can be pastries, a set of prayer tools, kitchen utensils, skin care, and so on. The hampers business is currently on the rise and promises big profits.
A hampers business can be an option for those who want to start a home business. You can even start without capital, you know.
Make a few examples of hampers, then promote them on social media. Later, once someone orders and has made a payment, you make the hampers according to the order.
Want to know more about the hampers business? Try to learn how here: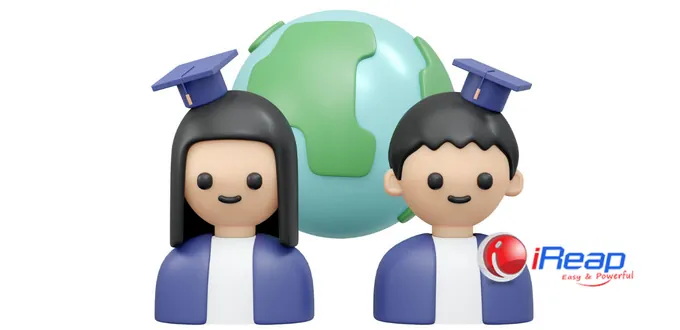 13. Costume Rentals
Many events require a person to wear certain clothes, for example, parties, commemorations of holidays, and even graduations. Automatically this opens up opportunities for the costume rental business.
So, all you have to do is choose the focus of the costume rental business; what do you want? Is it customary to rent clothes for children and adults?
Is the rental of graduation clothes complete with robes and gowns? Later, in line with business development, you can add to the variety of clothing collections you can rent.
14. Frozen Food Business
Do you have a freezer or a refrigerator with a larger freezer section? Try empowering to sell frozen food.
This type of food is quite popular and can be a solution for homemakers who want to serve food quickly for their families.
The advantage of the frozen food business is the difference between selling and buying prices. To anticipate that capital turnover will be faster, you can focus on providing and selling products that sell the most.
Remember, do promotions often so that the increase in the number of customers can increase business income.
15. Buying Entrust Services
You must have heard of the just business or entrusted services, right? Most of these businesses are to buy products from abroad or out of town.
The customer must also deposit a certain amount as a down payment. With the same concept, why don't you try opening a home-buying service business?
So, you can offer services to buy daily necessities for neighbours. For example, you are shopping at the market, buying groceries, and so on.
Orders can be made starting D-2 accompanied by prepayment. After that, you must buy their order and deliver the product to the customer's house.
16. Handicraft Creative Business
There are many creative ideas that you can use to open a home business, especially if you have the skills to make various crafts—for example, making pillow covers, knitted tablecloths, gallon covers, greeting cards, and even custom stickers.
The capital to start a handicraft business is also small, but it can bring big profits. But indeed, running a business from home like this requires patience, creativity, and the ability to promote a business on social media.
17. Home Salon
Everyone needs a haircut, hair care, or, if possible facial care services are also available. If you have this skill, take advantage of it by opening a salon at home. Just provide one room at the front of the house and hair-cutting equipment.
The success of this business lies in friendly service, haircuts that can suit customer needs, and the cleanliness and comfort of the place.
Of the 17 small capital home business ideas for big profits above, which one do you think has the opportunity to bring in high income? What have you tried?
The principles in starting and running a business are patience, patience, and diligence in promoting the business. There are many other ideas if you still need to find a suitable business idea—for example, this: 35 Online Business Ideas for Beginners in 2023.