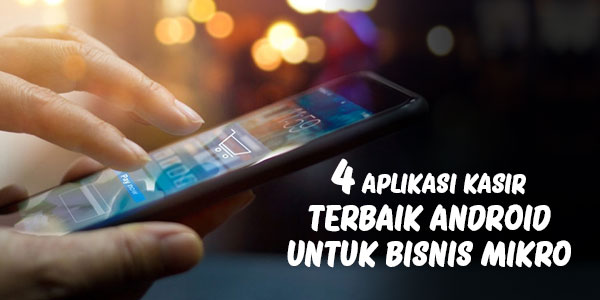 With all the conveniences and conveniences offered,the Android cash register will be an important addition in running your micro business.
This tool not only simplifies transactions but also offers cost and time efficiency. At present, there are many applications for cash registers to choose from.

However, which is the most appropriate way to grow your micro business? Here are 4 of the best Android cash register applications that you can consider.
The Best Cashier Application For Micro Business
1. iREAP POS Lite
One of the most popular cash register applications for Android today is iREAP POS Lite. This application allows you to do business management with more flexibility.
iREAP POS Lite will not only make it easier for you to conduct sales transactions but also control the availability of goods and record the price of goods. This application is also available in various languages ​​including Indonesian, English, Russian and French.
Because it can be applied to Android for free, iREAP POS Lite is the right choice for those of you who are just starting a business.
2. Moka POS
The next application that you can choose is Moka POS. This software can not only be used on Android but also iOS. Moka POS is also cloud-based which allows you to manage your business more efficiently.
Starting from checking the stock of goods, making menus, and checking transactions, everything can be done using one application. You can also make financial reports in real-time and can be applied online or offline.
Comes with a relatively affordable cost, Moka POS can be one of the alternative choices of cashier application for MSME businesses.
3. Vend
If you are looking for, the best Android cash register application for running a micro-business, Vend can be one of the right choices. This application is specifically designed for retail businesses in order to facilitate the management of data related to sales, availability of goods, and buying and selling transactions at relatively affordable prices.
Vendors are also considered as one of the most flexible applications and can be tailored to the needs of users. For example, you can use this application to input data in various ways including using a mouse, keyboard, or touch screen.
This application also allows you to increase the visibility of the POS screen and gain access to popular items or processes quickly.
4. Square Register
When discussing the best Android cash register application for MSME businesses, you should include the Square Register at the top of the list. Square Register is a free application that can be used to make buying and selling transactions both on Android and iOS.
Not only debit, this application can also process transactions via credit card. There are various interesting features offered by Square Register, including tracking stock of goods, real time sales, and also management of goods.