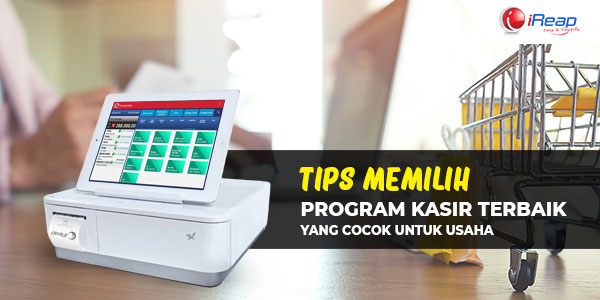 The need for the best cashier program is certainly increasing now. This program is very useful for independent entrepreneurs who don't want to be bothered about notes and financial reports.
Using this program, sales records, note takers and even payments using e-money can be done concisely. This sales data will then be directly catalogued on the server for the need to become financial statements.
This program is usually combined with a set of special machines. But many program service providers provide packages online cash register to include it in the package. So just pay the subscription and you can operate this cashier program.
For those of you who need this cashier program, let's discuss some tips that you can use to determine the best. Here are these tips:
Make sure Gather Enough Information About the Cashier Program
The first thing you must do to get the best program is research. Gather several programs and gather information about these for further comparison.
Using the results of your research, you will find the advantages and disadvantages of each program. From this point, you can see whether the program information is right for you.
Every effort would require different things. For example, the cashier for the business of buying and selling goods will certainly be different needs with the cashier for business services. Because of this difference, compare one program to another to make sure you can choose the best of them.
Customize Features with Your Business Needs
The next tip that can be used is to look at the features provided. The best cashier program is a program that is able to meet your needs. For this reason, a good cashier program for certain entrepreneurs may not be suitable for you.
So, you do not just choose based on other people's recommendations. You have to know your business needs first and then look at the options offered by the cashier program.
In seeing the features, you first make a list of what features if you need. Now, from the results of previous research, you compare the list with a feature offered on the cashier program. If there are many programs that meet these needs, then you choose based on which program has the best service.
Make sure the Program Provider Has a Good Service
In the case of services, usually, you should try to contact the program provider directly. Do they provide 24-hour service? Do they respond fast? Are the officers serving you friendly and willing to help?
These things can only be known after direct contact. So if you find a program that seems suitable, don't buy it before you try the service directly.
That's all about tips on choosing the best cashier program that is suitable for your business. Hopefully, this discussion can help you be more successful in business. Thank you for reading this article.