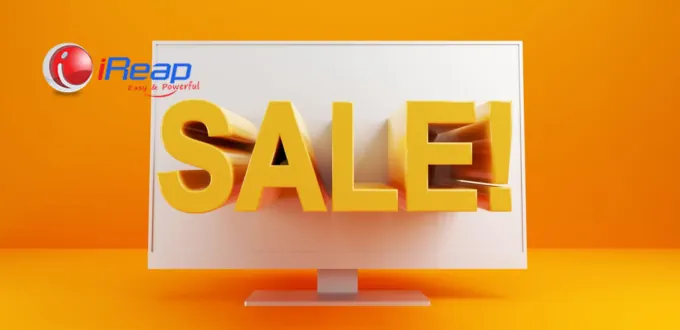 To increase sales and generate profits for your business, you need to implement various strategies, one of which is promotions.
Promotion is the effort to attract customer attention through active communication activities, encouraging customers to purchase and use the products or services you offer.
Find out more about promotions, strategies, types, costs, and benefits by reading this iReap article.
Promotion Is…
Promotion is a communication activity that business owners need to undertake to encourage the public to use and buy promoted products, services, or business offerings.
For instance, by communicating the benefits of using your products or business services, which are different from competitors, and providing solutions for consumers. This is the best way to influence and prompt consumers to make purchases.
In the process, you can use appropriate promotional words. Check here for examples: "Example Collection of Online Sales Promotion Words."
Other definitions of promotion that you may need to know include:
1. Promotion According to Suryana
According to Suryana, promotion is a way to communicate about goods and services so that consumers become familiar with and buy the products or services.
The process of introducing products or services through promotional activities is essential for businesses to do.
Because, naturally, consumers will seek various information about the products they intend to buy before making the actual purchase.
2. Kusmono
According to Kusmono, the definition of promotion is an effort made by marketers to influence others to participate in activities of exchange.
3. Basu Swastha Dharmmesta
Basu Swastha Dharmmesta explained the definition of promotion in the year 2000. According to him, promotion is the dissemination of one-way information or persuasion that aims to influence individuals or organizations to take actions that create exchanges in marketing.
Then in 2005, Basu Swastha Dharmmesta reused the term promotion in a book he co-authored with Irawan. The definition of promotion he explained did not undergo significant changes.
From the three definitions of promotion by experts above, it can be concluded that promotion is a means to inform, influence, persuade, and remind consumers about the business and its marketing mix.
It can be said that promotion is one of the strategies to attract the interest and attention of consumers to buy the products, services, or business offerings that you provide.
Due to the significant benefits of promotions, it is not surprising to find various brands conducting promotions every day, through billboards on the roadside, internet, radio, television, and more.
Types of Promotions
Promotion is one of the suitable methods you can use if you want your products, services, or business offerings to be easily known and desired by potential customers.
Through targeted promotional activities, companies can gain advantages such as increased sales figures.
This happens because when consumers know your products well, they are more likely to be interested in purchasing and using them.
To make promotional activities effective, first, get to know the types of promotions that you can apply, such as:
1. Traditional Marketing
Traditional marketing is one of the old promotional methods that use print media, such as newspapers, brochures, billboards, and others. It can also use electronic media, such as radio and TV.
Promoting businesses using traditional marketing can reach a wide audience. Unfortunately, this traditional marketing model requires relatively high costs. For example, to advertise your business on TV or billboards, you may have to pay millions.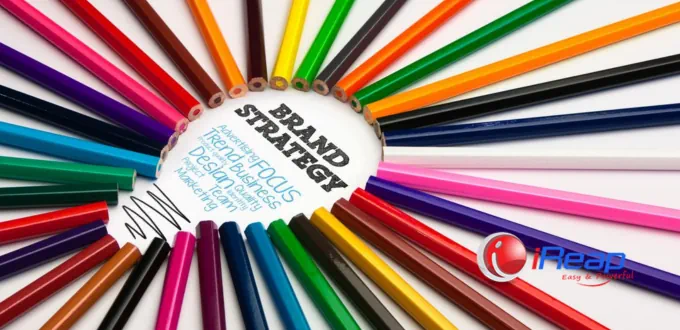 2. Digital Marketing
In this digital era, who doesn't know social media? Almost everyone uses social media in their daily lives. Therefore, it's not surprising that many businesses implement digital marketing as a promotional strategy.
To implement a digital marketing strategy, you can utilize social media platforms such as Instagram, Facebook, Twitter, LinkedIn, and TikTok to introduce your products, services, or business offerings.
The advantages of promoting products and services through digital marketing are that it can reach a more specific yet still wide audience. Moreover, the cost is relatively more affordable compared to advertising on TV or billboards.
3. Endorsement
Similar to digital marketing, endorsement-based promotions also utilize social media to promote businesses. However, the approach is slightly different.
In this type of promotion, you use influencers who are active on social media to promote your products and services through their channels.
In essence, you hire influencers to help promote your products, services, or business offerings.
The advantage of endorsement-based promotions is that you can reach a broader market through the influencer's social media followers.
This is because followers are usually interested in using products or services endorsed by their idols and receive positive reviews about those products.
4. Direct Marketing
Direct marketing or face-to-face promotions have their own benefits in promoting a company's products or store.
Because the use of sales representatives who directly visit customers can open up the potential for communication and ultimately create transactions.
It can be said that the direct marketing system is one of the types of promotions that have high effectiveness. You have the opportunity to interact directly with buyers and persuade them to buy your products and services.
At the same time, this type of promotion also has its drawbacks, such as requiring skilled sales personnel and a budget to pay their salaries.
Examples of Promotion Strategies to Increase Sales
To survive in today's increasingly crowded business world, make sure you use the right promotion strategies. Promotion strategies are specific steps or tactics that businesses need to take to market their products or services.
Using the right strategies can help you reach potential customers, such as by offering special discounts, cashback, rewards for loyal customers, and more. Some strategies you can apply include:
In addition, there are also several promotion strategies that are common among businesses nowadays to expand the target market and generate more sales, such as:
1. Creating a Business Website
Having a website makes business promotion appear more professional. You can showcase product photos along with detailed product information, including prices.
So when customers search on search engines like Google, they can easily find your products or business.
2. Creating Promotional Videos on YouTube
Who doesn't know YouTube? Yes, YouTube is a platform that contains many videos with various categories, such as gaming, horror, vlogs, and more.
Not only does it serve as a media for publishing content, but YouTube can also be an excellent platform for promoting your business. This is because videos are more attention-grabbing than text.
3. Live Shopping on TikTok
TikTok is a social media platform that is not only for sharing content but can also be used as a place to promote and sell products. Many brands now conduct live shopping on TikTok and succeed in generating many sales.
This promotion strategy falls into the contemporary and memorable category for many people.
The advantage of holding live shopping on TikTok is that consumers can interact directly with streamers to inquire about product details and even make purchases without switching applications.
4. Understanding the Target Market
Before implementing promotion strategies, you need to understand the ins and outs of the product you are promoting. For example, which consumer group the product is suitable for?
If you want to reach potential customers from the millennial and Gen Z groups, choose promotion channels they frequently use, such as Instagram and TikTok.
5. Joining Business Communities
To develop and run a business, you need to connect with fellow businesspeople to exchange ideas and experiences.
This way, you can share information about your business, promotion tips, and even collaborate to improve your business.
6. Building Good Relations with Media
Expanding relationships not only with fellow business people but also with the media can help increase exposure to your business, making it known to more people.
7. Utilizing Multimedia and Technology in Promotion Strategies
Technology has become more advanced, and you should also use technology when implementing promotion strategies. The goal is to make your promotions more effective, efficient, and able to achieve objectives.
Examples of multimedia that you can use for promotion activities include Adobe Flash. Additionally, you can use applications such as point-of-sale (POS) applications, inventory management applications, and receipt-printing applications that display your business logo.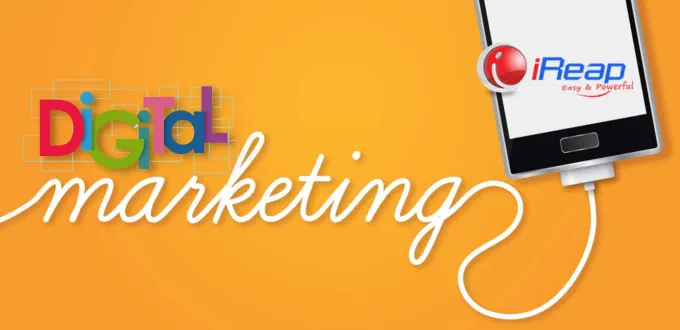 Promotion Cost Coverage
In Minister of Finance Regulation No. 02/PMK.03/2010, there is an explanation of the promotion costs that can be deducted from gross income (PMK 02/2010).
Promotion costs are sales costs incurred by taxpayers to introduce and/or promote the use of a product, directly or indirectly, to maintain and/or increase sales.
The regulation also outlines what is included in the scope of promotion costs, such as:
Advertising costs in electronic media, print media, and/or other media.
Product exhibition costs.
New product introduction costs.
Product promotion-related sponsorship costs.
The above costs do not include promotion costs that can be charged fiscally, including:
Providing rewards in the form of money and/or facilities, in any name and form, to unrelated parties not directly related to the implementation of promotional activities.
Promotion costs to acquire, collect, and maintain non-taxable income that has already been subject to final tax.
Promotion costs levied on taxpayers are based on tax withholding according to applicable regulations.
What Are the Benefits of Promotion?
There are many benefits of promoting products for business development. One of the advantages of promotion is to increase sales of goods or services.
This is possible because consumers get to know your products in more detail, such as their benefits, usage instructions, and pricing.
Besides attracting new customers, promotion advantages can also retain loyal customers, ensuring they continue to use your products or services. In other words, promotion can maintain customer retention and loyalty.
Best Cashier App Recommendations for Calculating Business Profits
Did you know that there is now an application that can make it easier for business people to monitor sales? This application can also help you calculate business profits, manage stock and inventory in real-time, and generate automatic financial reports.
The name of the application is iReap POS. Download it now and enjoy the convenience of managing your business using iReap POS. Download it through the Play Store or click on the red bar that says "download iREAP" on your gadget screen.
Now that you understand the definition of promotion, types of promotions, promotion strategies, benefits, and even cost calculations, find out more about the objectives of promotion and the importance of brand awareness.