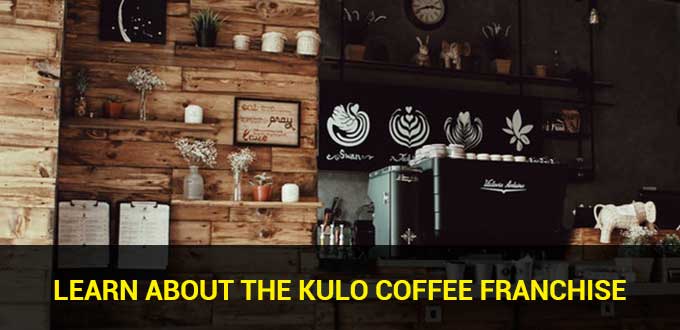 Those of you who are familiar with the coffee shop business or who frequently pay attention to several existing brands will recognize the name Kulo Coffee, and you may have even tried the taste of the coffee that is sold.
Not only is it crowded for customers to visit, but it is also quite busy taking orders, which may pique your interest in being able to follow and be a part of one of these Coffee franchises business.
Those of you who want to know what it's like to join and how much capital you'll need to invest in opening a Kulo Coffee franchise should listen to the explanation below.
Learning About the Kulo Coffee Company
Before delving deeper into the Kulo Coffee franchise, it's important to understand what this brand actually looks like.
The thing that stands out about the Kulo Coffee brand is the concept that is used alone to make it easier for anyone who wants to enjoy coffee more easily and relaxedly.
As a result, the owner of this one coffee shop then offered his solution to this one problem, which had an impact on the location of the outlet, which was not too far away.
Kulo Coffee has many interesting menus that are often the mainstay of Kulo Coffee connoisseurs because they are served with different flavors.
There are menus such as Avocatto Coffee, Black Coffee, and even Ice Chocolate and various other drink flavors that can provide enjoyment for customers with very different drink preferences.
The price is also quite reasonable and affordable for anyone from any background who wishes to enjoy it.
The Kulo Coffee Brand's Distinctive Characteristics
There are many distinctive features of the Kulo Coffee shop that are frequently maintained when opening a Kulo Coffee franchise, such as the quality of drinks served to customers.
Furthermore, the determined work system can still be in accordance with the given procedure, ensuring that all existing outlets work in the same manner.
There is also a well-maintained concept so that it has its own uniqueness that distinguishes it from other types of coffee shops.
The iReap Cashier App for Running a Business is More Reliable
To make the Kulo Coffee franchise business run more smoothly, an iReap cashier application that can help run existing business management is required.
You don't need to be concerned because many businesses have used the iReap application to help smooth existing operations.