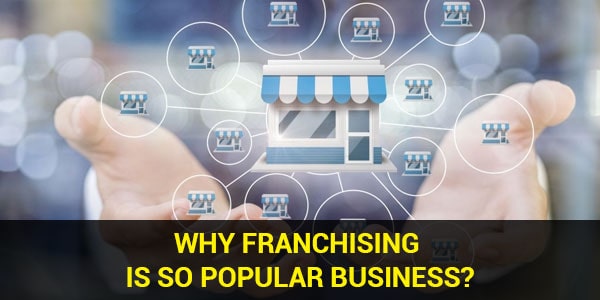 Based on laws established by the Indonesian government, franchising is a bond given by one party to a second party to use and utilize intellectual property rights. Franchising, known as a franchise, can also be interpreted as a meeting of two parties involving the provision and / or sale of products. A number of rewards will then be given according to mutually agreed terms.
In a franchise or franchise, the party giving the rights is called a franchisor. Then other parties who manage the business based on the rights given are called franchisees. Franchising management in Indonesia itself has been regulated in such a way in Government Regulation 42/2007 on Franchising.

Why is buying a franchise more profitable?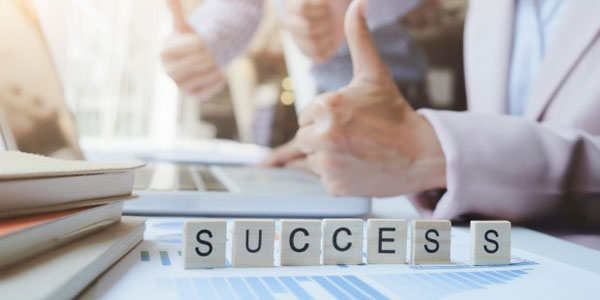 For a number of business people, franchising is a profitable type of business. In fact, not a few beginners choose a franchise to start their business. Then, what are the reasons that make a franchise worth buying?
1. Not just buying a business
When exploring a franchise or franchise, you will definitely get a purchase offer that includes raw materials to carts or booths at a certain price. Running this business at first glance looks easy because you don't have to worry about the products being sold or think about how to build a brand that fits.
Also read: 3 Keys to Success in Culinary Franchise Business
On the other hand, franchising is a business that is not only centered on buying a business. You will be trained to process products (for food and beverages, for example) to attract consumers in strategic locations. That way, your business experience will be more varied.
2. Don't bother taking care of the brand or brand
Continuing from the previous point, managing a brand or brand will take a long and long process, especially for beginners. You must do your research first before determining the appropriate brand. Then, in order not to be claimed by other businessmen, the brand must be patented so that it is completely yours.
It's a different story if you choose a franchise. The brand or brand has been taken care of by the franchise owner. You only need to manage a business and need promotions according to a strategy that has been directed to get bigger profits.
3. Adequate support from franchisors
Franchising is a type of business that makes it easy for beginners because of adequate support from the owner or seller. In addition to providing raw materials and equipment, the franchisor will also provide guidance in the form of training or training, operational guidance, to directions that will help you run your business after launching.
Various types of support will enable beginners to reduce risks such as losses at the beginning of business management. Then, you will also find it easier to develop the franchise to be advanced and profitable.
4. There is continuous promotion
Another reason that franchising is preferred by new entrepreneurs lies in promotion. How come? Franchising is a business that has a continuous promotion that will not force you to spend a large budget. Especially if you buy a franchise product from a franchisor whose name is already large and experienced.
Some franchises won't charge a dime on the franchisee, but some will ask you to create social media to increase brand awareness. However, this step is still fairly practical compared to preparing a promotion from scratch.
5. Increase the chances of success in business
Because it already has a more organized management, franchising guarantees the success of doing business higher than other businesses. The percentage that beginners will feel can even reach 70%. Meanwhile, most businesses that start themselves from scratch only provide a maximum success guarantee of 60%.
In other words, franchising is a short path for those of you who are just starting out in the world of business without having to sacrifice much. Even so, you as a franchisee still have the responsibility to manage it so that income continues to come in for a long time.
6. There is help from fellow franchisees
Support does not only come from the franchisor, but also from franchisees. With them, you can share your experiences while doing business, provide advice, and so on. Assistance like this is considered to motivate beginners who are usually not confident in managing a business and are anxious about having to start everything themselves.
Look for franchisees who do business in the same area if you need to. Here, you can also see that franchising is a type of business that is able to strengthen teamwork under the same umbrella.
Also read: 9 Tips to Buy Franchise Business
7. You will have no trouble finding the location
Finding a strategic location is one of the steps that is often an obstacle for beginners. Even if they get it, they sometimes have to spend or compete with competitors who sell similar products. Constraints like this that have the potential to hinder your business development.
However, the franchisor will guide you to find the optimal location they get according to research first. That way, you as a franchisee don't need to worry about the character of the place and can immediately start doing business.
8. Faster starting a business
Franchising is the right choice for those of you who don't want to waste a lot of energy and money on business. As discussed in the previous points, you as a franchisee are facilitated from various aspects, namely equipment, brand, to promotion. You just need to make sure if the product being marketed suits your tastes and interests.
On the other hand, don't be too complacent about the practicality of running a franchise. You will be trained to keep the business afloat, especially if the products being sold are common or emerge from volatile trends.
What types of franchises can you choose to do business with?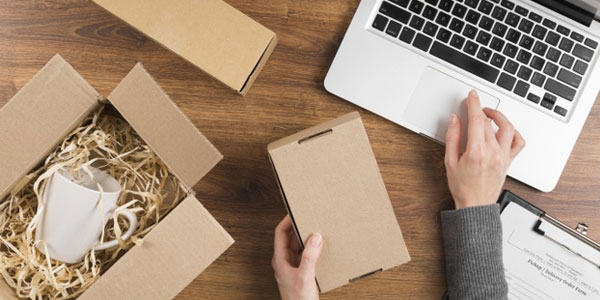 Are you increasingly determined to become a franchisee after reading the reasons above? Franchising is a flexible business in many ways, including its types. So, if you are sure to choose it as a source of income, let's get to know the types of franchises based on products and country of origin as listed below.
There are three types of franchises that are divided according to the products offered, including:
Goods Franchise: Food, drinks, and clothes are a few examples of items that are often marketed through franchises. Besides being easy to handle, the market share is also wide.
Service Franchise: This type of franchise offers services such as courses, laundry or laundry, to delivery services.
Joint Franchise: The people who manage this franchise will provide products in the form of goods as well as services or services.
Meanwhile, based on the country of origin, franchises are divided into two types, namely:
Domestic Franchising: In this type of franchise, the business that is developed really comes from within the country. Minimarkets and food are two areas that dominate domestic franchising.
International Franchising: This type of franchise comes from abroad and is then managed by a franchise in another country. Usually there are a number of changes made to suit the culture and behavior of consumers in the destination country.
Franchising is a business that makes it easy for novice businessmen. Hopefully this information will motivate you to get started!