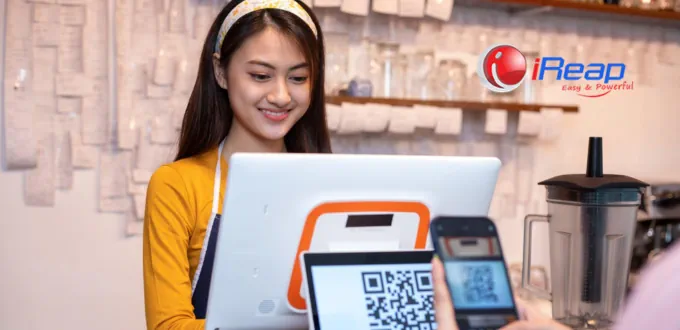 Quick Response Code Indonesian Standard or QRIS is a payment method using a QR code that makes the transaction process easier for customers and business owners. Come on, read the full explanation of what QRIS is and its benefits for consumers and sellers.
What is QRIS?
Have you ever seen people pay at the cashier using a QR code? Well, this payment method is known as QRIS.
QRIS stands for Quick Response Code Indonesian Standard, a national payment standard using QR codes that is faster, safer and more accessible for consumers and sellers.
Using QRIS, payment transactions can be made non-cash and use a smartphone.
This means you no longer need to carry cash everywhere when shopping, or the cashier is preoccupied with counting money and preparing change.
Benefits of Providing QRIS Payment Methods for Sellers
As a business owner, you certainly want the process of business transactions to be recorded neatly while still being able to serve customers quickly. One way to do this is by providing a QRIS payment method.
Several other benefits that you will get if you use QRIS include:..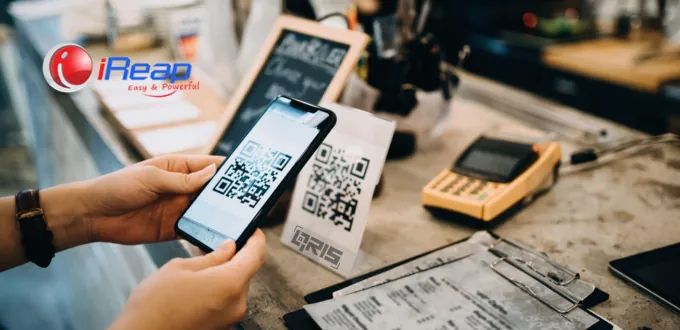 1. More Practical Customer Service and Faster Transaction Processes
The cashier section that already provides the QRIS payment method can serve customers quickly when processing payment transactions.
Customers need to scan the QR code, then the purchase receipt is printed, and the transaction is complete. This method can also minimize the occurrence of long queues at the cashier's desk.
2. Transaction Security and Preventing Acceptance of Counterfeit Money
QRIS has a security system with international standards so sellers can get guaranteed security in digital transactions.
In addition, business owners can also prevent losses due to receiving counterfeit money from customer purchases.
3. More Effective and Efficient Cashier Work
The cashier can work more practically, effectively and efficiently. This is because the transaction process takes place digitally without the need to receive cash and prepare change.
Even at the end of the day, when businesses are closed, cashiers don't need to record sales and tally cash manually.
4. All Transactions are Well Recorded
The transaction process using QRIS also prevents fraud that cashier employees could commit.
This is because all transactions using QRIS are recorded wholly and neatly. The money from the trade will also go directly into the account.
5. The Best Way to Increase Sales Turnover
Have you ever experienced a customer who didn't buy a product because he didn't have enough cash? If so, it's time for you to use QRIS.
Businesses that use QRIS have the potential to experience an increase in sales figures. This is because customers can buy products without worrying about insufficient money. QRIS is connected to the customer's digital wallet and bank account.
Benefits of Providing QRIS Payment Methods for Customers
Apart from being beneficial for sellers, the availability of the QRIS payment method at various business outlets also provides benefits for buyers, such as: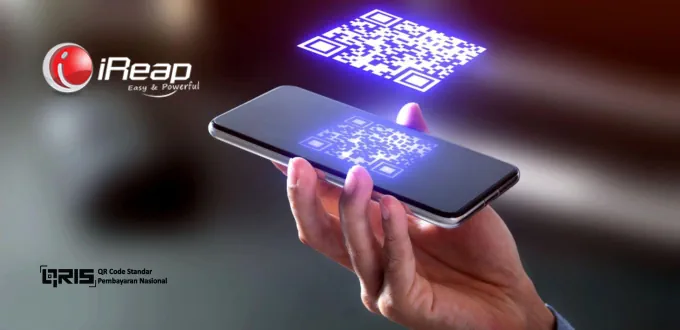 1. Practical Without the Need to Bring a Wallet and Cash
The digital era encourages people to adapt so that many transaction processes are carried out digitally. Habits also developed, so many people no longer carry wallets and cash everywhere.
The availability of the QRIS payment method ultimately encourages customers to make transactions at outlets that provide this type of payment.
Of course, they can transact using an e-wallet or bank account and can do it simply via a smartphone.
2. Ease of Payment and More Secure
Almost all smartphones already support the use of QRIS, mainly if customers are used to transacting digitally, saving money in digital wallets (OVO, Gopay, LinkAja, DAna, etc.), or shopping with payment transfer systems.
The ease of payment that can be felt with the QRIS payment system also makes customers feel safer in transactions. Another benefit of QRIS is that buyers can control their spending through transaction records automatically stored in an account or digital wallet.
3. Fast Transaction Process
Modern society values ​​time more, is more mobile, and does not like long waits at the checkout counter. Using QRIS makes the transaction process faster, and customers don't have to waste time waiting for a refund.
There are many benefits from the availability of payment methods with QRIS, both for sellers and buyers. But before using QRIS, it's a good idea to get to know Indonesia's 11 types of QRIS.