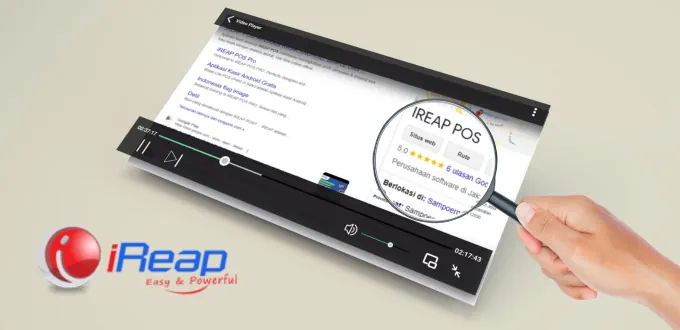 Have you ever encountered Google Bisnisku? Indeed, Google Bisnisku, or Google My Business, stands as a facet of Google that facilitates the effortless discovery of your enterprise in online search engines. Beyond mere visibility, employing Google Bisnisku cultivates familiarity between consumers and your enterprise. Let us delve into the significance and advantages of Google Bisnisku within this iReap exposition.
What Is Google Bisnisku?
Google Bisnisku extends as a complimentary amenity bestowed by Google to proprietors of enterprises. Through the agency of Google Bisnisku, you possess the capacity to administer an array of business particulars, spanning from commodities, business amenities, operating hours, to business domicile.
Furthermore, you can furnish a compendium in the form of videos or images. It may be asserted that Google Bisnisku constitutes an exceptional implement that empowers your enterprise to distinguish itself on search pages like Google and vie with contenders.
Seven Advantages of Google Bisnisku Every Entrepreneur Should Be Aware Of
1. Business Presence on Google Map
First and foremost, Google Bisnisku empowers enterprises to manifest on Google Maps. When patrons search for a business by entering precise keywords, especially if those keywords pertain to your enterprise, there exists the potential for your enterprise to emerge in the search outcomes.
The manifestation of your enterprise on Google Maps lays bare opportunities for potential patrons to effortlessly locate your enterprise, or even patronize it directly for a transaction. This will unquestionably yield gains.
2. Augmenting Business Exposure
By means of Google Bisnisku, enterprises amass augmented prominence in Google search findings. To illustrate, if a patron desires to procure satay and they input "nearest satay emporium." If, by fortuity, you implement local Search Engine Optimization (SEO) tactics and leverage Google My Business, it is plausible that the potential patron may directly gravitate towards your emporium for satay. This is but an analogy; the same holds true for other categories of enterprises.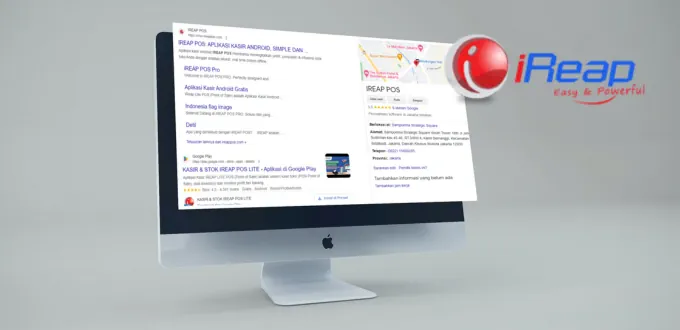 3. Simplifying Business Location for Patrons
Much like a virtual showcase, Google Bisnisku can facilitate patrons in comprehending what is at your enterprise's disposal. Consider this: you enumerate diverse classifications of products and business amenities that you purvey.
Then, you complement it with elaborations, specifications, and even depictions of the products. All these particulars assuredly facilitate patrons. Moreover, do not overlook to incorporate active contact digits or electronic mail addresses that patrons can employ to engage in direct communication with you.
The more patrons feel facilitated in sundry forms, especially in obtaining the information they seek, the greater the likelihood of conversions.
4. Repository of Information and Interaction for Patrons
Within Google Bisnisku, features are likewise extant for interacting with patrons. Therefore, ensure that when patrons dispatch messages, provide commentary, or furnish assessments associated with the enterprise, you allocate time to reciprocate.
You may also disseminate the latest bulletins and intelligence to patrons. This constitutes an efficacious approach to foster robust affiliations with extant patrons and entice a greater influx of new patrons.
5. Streamlined Access to Appraisals
Assessments hold pivotal sway over patrons' decisions to make acquisitions. In this digital epoch, individuals only resolve to acquire or avail themselves of a product after perusing assessments from other patrons.
At present, Google Bisnisku confers upon patrons the prerogative to submit assessments directly on your business page. Consequently, ensure your enterprise delivers superlative service, enabling you to amass a profusion of favorable assessments that can embellish your enterprise's standing.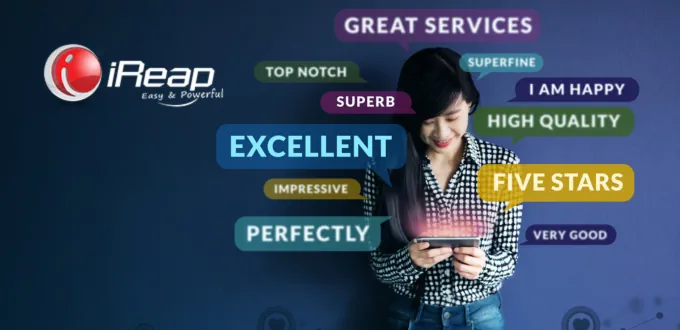 6. Cultivating Patron Trust
A business certified by Google will exert an impact on the level of trust patrons repose in it. Possessing a robust presence in Google Bisnisku will induce patrons to repose greater confidence in your enterprise. This trust can expedite the acquisition of new patrons.
7. Superlative Analytical Instrument for Discerning Patrons
In addition to extrinsic benefits, Google Bisnisku also imparts invaluable insights into patron behavior.
You can discern how frequently individuals seek out your enterprise, their points of origin, and how they engage with the extant business particulars.
These statistics can assist you in formulating more astute strategic determinations and also lend a hand in crafting focused marketing stratagems.
Now that you apprehend the connotation of Google Bisnisku and its capacity to augment your enterprise's recognition, let us also explore the Eight Characteristics of Google Bisnisku that Render Your Enterprise Effortless to Discern.