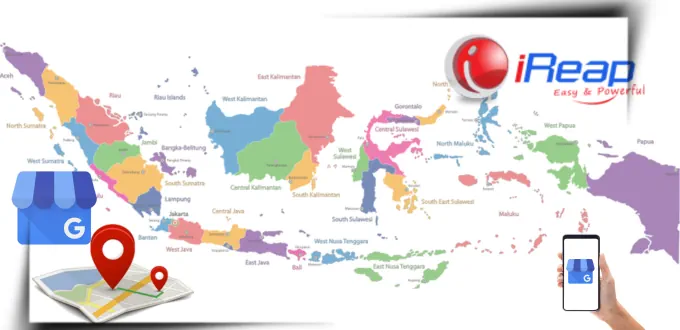 You've likely entered a specific word or phrase into Google Maps when seeking a business or shop to visit. Upon the appearance of search results, you can even access details regarding the business's name, location, available offerings, and customer feedback. All of this information is conveniently accessible through Google My Business. Please read the explanation provided below.
8 Aspects of Google My Business Enhancing Business Discoverability
There are seven primary facets of Google My Business that empower business proprietors in augmenting their visibility on search engines like Google. The ultimate aim, of course, is to facilitate potential consumers in promptly identifying and locating your establishment. Presented below are the seven features of Google My Business: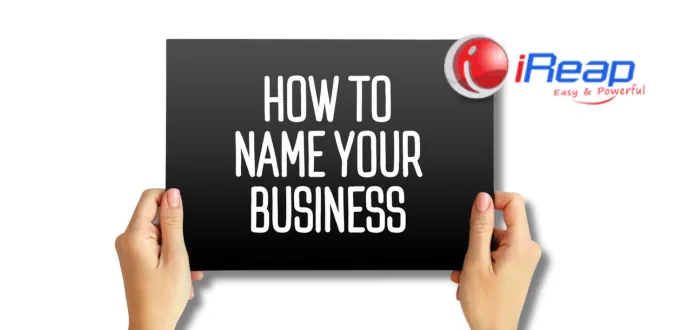 1. Business Appellation and Category
Ensuring the accurate registration of the business name on Google My Business is paramount. Any errors, particularly typographical, can prove disadvantageous.
The business name serves as the quintessential identity of your enterprise. A fitting name enables prospective patrons to swiftly discern the kind of services or products you proffer.
When enlisting your business on Google My Business, consider the following recommendations:
Provide a lucid description of the business name, encompassing the range of available products and services.
Avoid employing names that are commonplace and lack informativeness.
An abbreviated, unique, and memorable business name is often preferable.
You may include benefits or merits that customers can anticipate when availing themselves of your products or services. For example: "Makmur Chicken Satay – A Taste That Always Delights."
The business name should conform to regional legal and tax regulations, refraining from duplicating names already in use by other enterprises to preclude potential legal entanglements in the future.
Additionally, ensure that the chosen business category aligns with the type of service or product you provide. For instance, if you own a restaurant, select a category that directly characterizes the type of cuisine you offer.
This practice aids Google in comprehending your enterprise, subsequently enabling relevant customer recommendations.
Illustration:
Business Name: "Makmur Chicken Satay – A Taste That Always Delights."
Business Category: "Sate Cuisine Restaurant."
2. Business Narrative on GMB
The business narrative offers an opportunity to furnish concise insights into what sets your enterprise apart, along with detailing the products or services it offers.
Moreover, the business narrative you furnish on Google My Business heightens the visibility of your enterprise on search engines. Hence, craft a succinct narrative that is engaging, informative, and incorporates pertinent keywords related to your business.
When formulating a business narrative on Google My Business, bear in mind the following considerations:
The narrative should be succinct yet articulate, retaining its informativeness.
It should effectively encapsulate the nature of the services or products you provide and mirror the overarching identity of the enterprise.
For instance:

"Makmur Satay Shop – The Ultimate Culinary Destination for Satay Aficionados. Indulge in Delectable Satay Varieties with a Spectrum of Meat Choices and Sauces We Offer."
"Exquisite Blossom Emporium – A Diverse Array of Fresh, Premium Cut Flowers for Every Occasion."

Incorporate pertinent keywords denoting the products or services commonly sought by patrons. For instance, if your floral shop specializes in "cut flowers" and "flower arrangements," both phrases should feature in the narrative.
Periodic updates to the business narrative are essential to ensure the information displayed on Google My Business remains current and up-to-date.
Verify that the business narrative you craft distinguishes itself from competitors, especially those in close proximity to your establishment.
Lastly, and most significantly, acquaint yourself with the Guide to Crafting a Narrative on Google My Business.
3. Image Upload Feature on Google My Business
You are likely aware that a single image can convey a myriad of meanings and captivate those who behold it. Why not leverage the potency of images to kindle interest in your enterprise when it appears on Google Maps?
Displaying images, whether of products, packaging, business amenities, or other types, can propel your business to the forefront of search results.
Hence, maximize the use of the image display feature on Google My Business. Furthermore, these images can be uploaded by the business proprietor or patrons.
However, do not solely rely on patron-contributed images. In accordance with Google's guidelines, it is advisable for photos and videos uploaded on GMB to predominantly emanate from the business owner's perspective. This ensures that all images pertaining to your business are pertinent and captured from the optimal vantage point.
Adhering to the same directives, Google even recommends routinely scrutinizing patron-uploaded images and culling those of subpar quality or irrelevance.
The query arises: What categories of images are conducive to upload on Google My Business? Presented below are some guidelines:
Images that epitomize the business identity, including the logo, distinctive color scheme, product packaging, and so forth, to facilitate prompt recognition by patrons.
Upload cover images that offer a comprehensive portrayal of your enterprise, such as images of the establishment's premises or exterior.
Interior images of the store or business space, the team, and collaborators laboring alongside you, serve to instill trust in patrons. Additionally, product imagery and the like can be showcased.
Ensure that all images posted on Google My Business exhibit high resolution, eschewing blurriness, pixelation, and any lack of clarity. Furthermore, consider creating a product catalog on Google My Business to bolster brand recognition and kindle a desire in potential patrons to visit and make direct purchases at your establishment.
4. Patron Feedback
Patron feedback wields the potential to sway the decisions of prospective customers. Encourage patrons to leave favorable reviews regarding your enterprise on Google My Business.
Cordial responses to reviews, whether favorable or otherwise, underscore your regard for patron perspectives.
5. Attributes
Google My Business affords the option of incorporating business attributes such as operational hours, accepted payment modalities, and accessibility amenities.
Ensure the accurate completion of these attributes to furnish potential patrons with comprehensive information.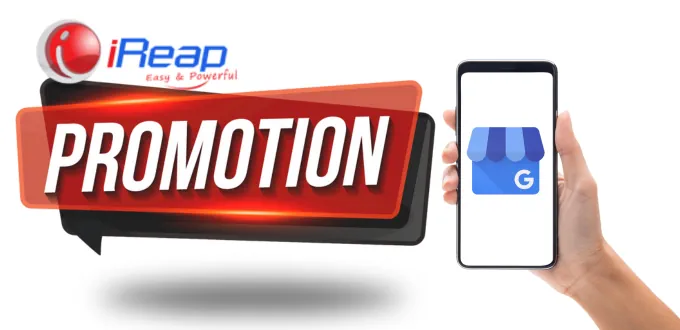 6. Promotional Content
Leverage the "Posting" feature on Google My Business to disseminate offers, special occasions, or the latest updates from your enterprise.
This constitutes an efficacious means of direct communication with patrons through search results.
7. Feature for Engaging with Patrons
Google My Business further permits direct engagement with patrons through messaging. This also serves as a commendable means to address patron queries or provide supplementary information about your products or services.
8. Google Business Insights
The Google Business Insights feature equips you with the capability to gauge how frequently users peruse your business profile and how they chance upon your enterprise.
Armed with this insightful data, you can gauge the performance of your enterprise on the Google platform and formulate promotional strategies.
Familiarizing yourself with the diverse features of Google My Business will empower you to harness them optimally for the advancement of your enterprise. Now, proceed with the steps outlined in the Comprehensive and User-Friendly Guide to Enrolling on Google My Business.