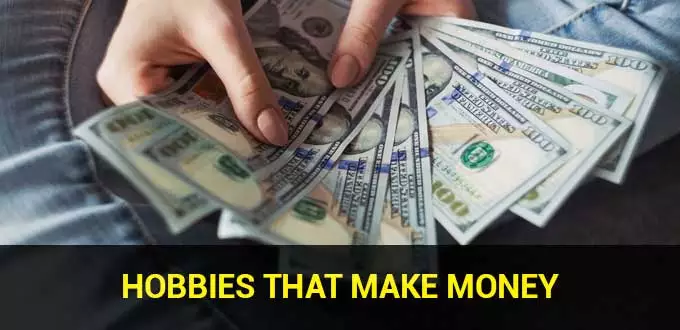 It must be very nice when you can do a hobby that makes money. No matter how difficult the obstacles are, as long as it is a hobby, you will definitely be happy to live it.
There are many hobbies that can make money. However, unfortunately many people leave their hobbies to choose other jobs because they think hobbies cannot make money. In fact, there are many specific hobbies that make a person successful.
There is an expression you may have heard, a job that will not be tiring is a job you love. Loved work or hobbies can make money if done diligently.
The reason is, not many dare to try to make their hobby as a source of income. Many people put aside their hobbies and choose other jobs even though they don't like them.
Also read: Small Capital Business with Big Profits that are Easy to Do
There's nothing wrong with that, but there's nothing wrong with trying to make money from a hobby you have. Please see 10 hobbies that make money in this article. Maybe your hobby is one of them.

Hobby That Makes Money
There are many hobbies that make money. This article will review 10 hobbies that may be one of your hobbies.
Here are some of them:
1. Hobby of Cooking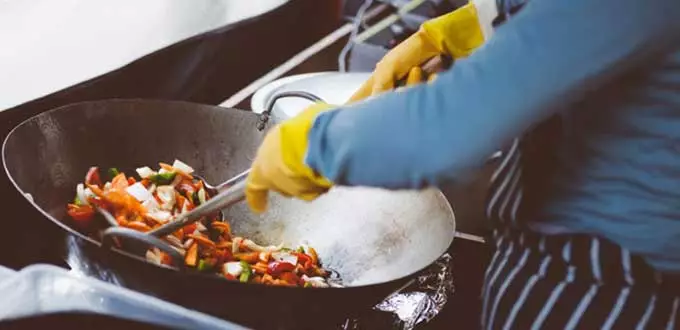 Hobbies that are easy to make money, one of which is cooking. Cooking is a life skill that is not only for women, but also for men.
If you take your cooking hobby seriously, it will be a way to make money successfully. You can start a catering business, restaurant, open a cake business or online snacks and others.
To start your hobby into a business, you must be more diligent in exploring the latest food recipes. That way, your cooking skills will continue to be honed.
2. Photo Editing Hobby
The hobby that produces the next, namely the hobby of editing photos. You should not just make it a personal pleasure. You can take advantage of the hobby of editing photos to make money.
You can take advantage of qualified photo editing capabilities to open photo editing services. The trick is to display your edited photos on social media to introduce them to potential customers.
3. Hobby Playing Music
Music is one of the most popular hobbies. If you have a hobby of music and are good at one of the musical instruments or vocals, then this hobby can be a source of income.
The trick, you can record your work and upload it on social media or music media so that many people can hear it. You can also play music at weddings, perform at cafes and more. Most importantly, you have to keep showing your best work and practice in order to grow a strong character.
4. Hobby of Making Crafts
One hobby that produces another, namely making handicrafts. If you have a hobby of making handicrafts, be it from wood, knick-knacks or whatever, you should use it as a source of income.
Also read: Home Businesses That Have Great Opportunities
Many people need handicrafts, for example as souvenirs or gifts, home decorations, all kinds of party decorations and many others. There's no need to think about making a luxurious one, as long as it's attractive, has artistic value and has a function, there will definitely be a lot of demand.
5. Hobby of Writing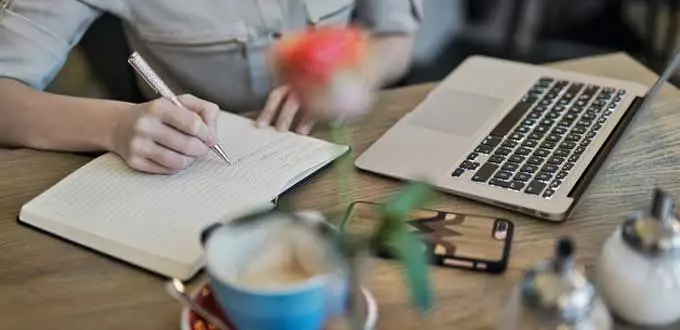 Who says writing can't make money? If the hobby of writing is occupied, there will be great opportunities to earn income.
There are many business opportunities for those of you who like to write, you can become a professional writer by publishing works, bloggers, ghost writers, to become editors. Not only earn money, writing can also make you known to many people.
In order to produce worthy work, you must continue to practice diligently. In addition, writing also requires consistency and fresh ideas to attract readers.
As for the business derivative from the hobby of writing, including:
Language Teacher
Professional writer
Editors
Copywriter
Content Writer
Script editor
Book review
Ghost writer
Blogger
Typing services, and more.
6. Photography Hobby
His next hobby is photography. Currently photography is being loved. You can produce quality photos, if you have a camera and are diligent in exploring the knowledge. That way, you have a great opportunity to make money.
This money-making hobby of photography can be a very broad business opportunity. There are several opportunities that can be tried, such as being a photographer for important moments such as weddings. You can also work in a company as a photographer, or sell your shots online.
7. Playing Games
For some people, playing games may sound trivial and is considered a waste of time. However, playing games is one of the most profitable hobbies.
How do you get money from games? You can sell devices or things related to games, and make game play as a show on streaming applications.
Also read: Promising & Easy Small Capital Business Opportunities

Nowadays, being a professional gamer and participating in various tournaments is a very promising hobby. People who are serious about the world of gaming are recognized as e-sports athletes. So, for game lovers, you should use it as a source of income.
8. Caring for Pets
The hobby of caring for pets can also be an opportunity to open a pet care business. Moreover, many Indonesian people like to keep animals, such as cats and dogs. However, many pet owners do not have much time to take care of their pets.
In fact, some do not know how to care for sick or injured animals. That's why the business of caring for pets or Pet Shop is needed.
Well, if you are a pet lover, there is nothing wrong with trying a cat grooming business or selling all your pet needs.
Business derivatives from the hobby of caring for animals that make money, such as:
Shop for pet food and accessories
Animal training
Animal care
Pets photography and more.
9. Sports Hobby
There are still many people who feel that exercise is just a hobby that aims to make the body healthy. In fact, sport can be a great money-making hobby.
It is one of those hobbies that yields with considerable potential. In addition, the target consumer is also very broad. You can do this by opening a fitness center and opening a shop that sells all sports equipment and needs.
10. Gardening Hobby
In the current era of disruption, the need for food is increasing. From an economic point of view, food is one of the businesses with huge opportunities. Gardening is a productive hobby.
Unfortunately, there are still many trivial things with this hobby, even though food is a primary human need.
Like when Covid-19 hit the world, many agrarian communities in Banggai islands or other places had no trouble finding food. This is because the people like gardening, so the plants they grow are enough to meet their needs for months.
Choose a Hobby That Makes Money with Us!
Well, for those of you who want to develop their business and increase value, you can take advantage of the Sterling Team (STEM). There have been many successful businesses with the Sterling Team. To find out more, just visit our official website.
Those are 10 hobbies that make money that you might have one of them. Whatever hobby you have, hone it well, so it can be a source of income.
And don't forget to use the iREAP POS application if your hobby is related to finance. Immediately access the website for more info!