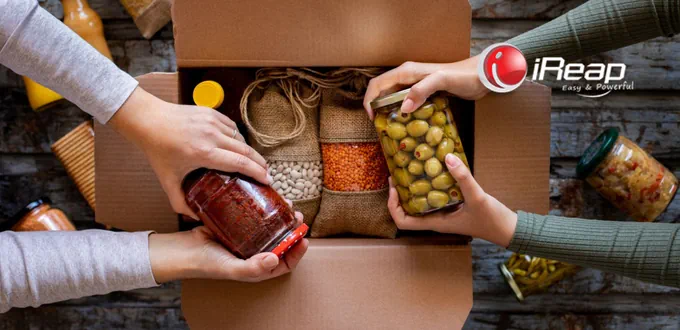 Sales that sell fast in the month of Ramadan, for example, catering for sahur, opening an iftar food depot, selling takjil, Eid parcels and hampers, selling dates and candied fruit, and many more.
Here are the recommendations and a complete explanation for those who want to start a home-based business that sells well during Ramadan.
10 Home-Based Businesses that Work in the Month of Ramadan
1. Sahur Catering
The first business idea in Ramadan is to provide pre-dawn catering. This home-based business opportunity has a broad market considering that many people have difficulty preparing their sahur menus, such as boarding children, workers, and the general public.
Moreover, the time for sahur is minimal, so only some have time to cook the sahur menu for their family. So, a few weeks before entering the month of Ramadan, you can already share a list of catering menus for sahur with acquaintances and neighbors or promote your business on social media.
Provide delivery services for limited areas so your customers can receive their sahur catering packages on time.
The menu should contain enough rice for several customers' family members, side dishes, vegetables, and fruits. Make various variations of the sahur menu so that customers can stay energized.
2. Iftar Food Depot
For several regions in Indonesia, many entrepreneurs close their food businesses during the fasting month and only open before breaking the fast.
Unfortunately, not all depots or restaurants can open on time or serve long queues of customers. So, this type of home business, by opening a depot that sells exceptional food for breaking the fast, is also one of the businesses that can do well during Ramadan.
Apart from serving residents, your home business will also greatly help workers or employees who are on their way home or traveling.
The iftar food menu available at your depot should be a homemade menu that is easy to make, tastes good, and guarantees cleanliness and quality of taste. How come many people like to buy home-cooked meals? Especially if you are generous with the number of portions.
3. Selling Takjil
Ramadan, of course, cannot be separated from takjil. Almost everyone, even those not fasting, will hunt takjil before breaking their fast.
The choice of types of takjil that you can sell, for example, fried foods, market snacks, unique cakes for the month of Ramadan, traditional cakes, various types of compote, and so on.
You can buy ready-made ones on the market, then pack them in suitable packaging. If you use this method, your profit will come from the difference between the purchase and resale prices. Meanwhile, you can profit more if you process all the takjil variants you sell yourself.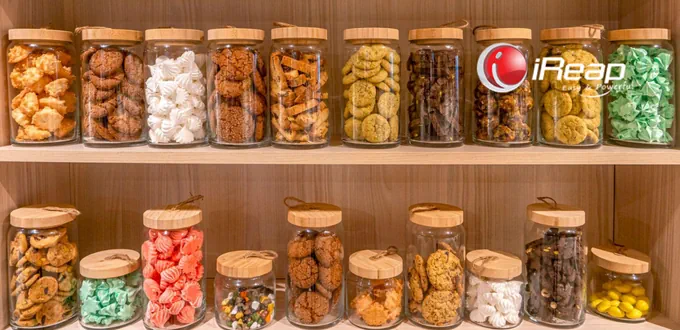 4. Cookies & Cookie Jars
You can sell pastries anytime because many people like to snack on pastries, likewise with the need for cookie jars that pastry sellers usually need.
But in the month of Ramadan, the market for pies and the availability of cookie jars increases, so you can make this a home business in the month of Ramadan.
It's good a month before entering the month of Ramadan, you have stocked various sizes of cookie jars that are selling the best. Then, start opening POs to order pastries.
The PO system is much more profitable because you make pastries with several needs and demands. Especially with a PO system where customers make payments first, it will reduce the capital burden that you need to prepare.
You can also run a pastry home business with a reseller or drop shipper system. You don't need to make pastries yourself; instead, sell pastries produced by others.
This is much more practical and energy efficient. The profit you get is, of course, from the difference between the buying and selling prices.
5. Eid Parcels and Hampers
The tradition of sending hampers and parcels is still part of Ramadan, ahead of Eid. You can choose the type of hampers or parcel filling according to customer needs and based on orders only.
How to start a hamper or parcel business? You can read it from a full review in other articles on the iReap web, such as:
6. Dates and Candied Fruit
Dates are one of the most hunted foods during Ramadan. Not only for breaking the fast or dawn, but dates are very suitable for processing into various types of food.
You can, you know, open a date-home business, both packaged dates and kilo dates. Also, complete the different types of dates available so customers can choose which one to buy.
Besides providing various types of dates, you can also sell multiple types of candied fruit. This sweet snack has many fans, both dry sweets and wet sweets.
Make sure the candied fruit you make is of the best quality in terms of taste, cleanliness, safety, and packaging.
7. Ketupat
Ketupat is synonymous with the celebration of Eid al-Fitr, complete with side dishes such as chicken, meat opor, or chayote vegetables. However, many people have prepared a ketupat menu during Ramadan to break the fast and sahur.
You can open a ketupat leaf wrapping business if you have the skills to make your ketupat. The capital you need is also tiny, which is around IDR 1,000. With this small capital, the profit you can get can be up to 2-3 times. To meet market demand, start making ketupat even from the beginning of Ramadan.
8. THR Custom Envelope
Celebrating the victory of Eid Al-Fitr is complete if you share THR. There is a lot of need for custom THR envelopes for companies and personal needs.
So, you can start opening a home business by accepting orders for custom THR envelopes based on customer wishes.
Remember, also make custom THR envelopes with other unique and beautiful shapes. If you can produce a lot, you don't need to sell it yourself.
You can leave it to other sellers so that they only sell. You take advantage of the wholesale price to the seller.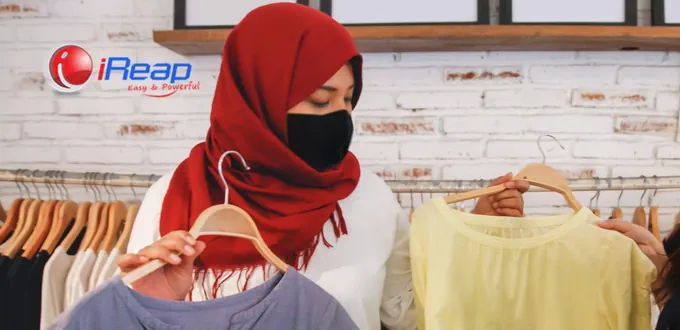 9. Muslim & Muslimah Clothing Business
Transactions for purchasing clothes during Ramadan are high in various regions. This is because Muslims try to wear their best clothes during Hari Raya.
That is why business opportunities for Muslim and Muslim women's clothing significantly increase during Ramadan, especially before Eid.
You can make these clothes yourself, considering that currently, many distributors open wholesalers or have the opportunity to become resellers or drop shippers. If you run a reseller or drop shipper business, you can minimize losses due to unsold goods.
One more thing that also has the opportunity to make big profits. You need to provide uniforms that all family members usually use during Eid.
The habit of wearing clothes of the same color with similar motifs is currently quite viral and is popular with many families in Indonesia.
10. Equipment for Worship
Equipment for worship, ranging from sarongs, books of the Koran, prayer mats, prayer beads, mukenas, and others, have experienced an increase in sales during the fasting month and ahead of Eid.
Then these products are very suitable to be used as home business products that sell well during Ramadan.
There's nothing wrong with selling it, especially if you are good at promoting your business on social media or creating online stores on various e-commerce sites.
Tips to Enlarge Home Business Profits
To enlarge your profits in running a home business. Record detailed sales and purchase transactions.
The goal is to determine whether your company is making a profit or a loss. To facilitate the process of recording transactions, use a free cashier application, for example, the iReap POS lite cashier application.
You must download it by clicking the button below, and you can immediately use it for free without having to pay a penny.
10 Home businesses that sell well during Ramadan focus on selling products that many people need, especially during the fasting month and ahead of Eid Al-Fitr. You can choose one of the recommendations above.
But before starting a business, including selecting the type of home business you want to run, you first need to do a business opportunity analysis. Check here how: Business Opportunity: Definition, How to Analyze, and Its Characteristics.