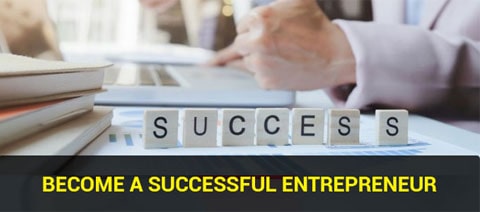 Becoming Entrepreneur You have heard the word entrepreneurship, well,
what is entrepreneurship?
Although the word entrepreneur itself is very common, we may not understand the ins and outs. Entrepreneurship is one of the drivers of the country's economy. Therefore, the government helps many entrepreneurs to start entrepreneurs so that the unemployment rate decreases and the country's economy improves.
What is Entrepreneurship?
Entrepreneurship comes from the words "Wira" and "Usaha". "Wira" comes from the Sangiang and Sanskrit words, which means "brave". While "effort" means "action to achieve goals". So it can be concluded that entrepreneurship dares to take the risk of taking action to achieve a goal.
Or the definition of entrepreneurship is an economic activity determined by someone who has carried out independently for a profit wherein the procedure can form something productive and has more benefits.
A millennial generation entrepreneurs or entrepreneur tends to take risks, but behind it is the potential for business success because the original idea has no competitors.
Entrepreneurship is often referred to as entrepreneurship. The term entrepreneur is more commonly known and used than an entrepreneur. Both have the same meaning and are equivalent to the word entrepreneur.
Understanding Entrepreneurship According to Experts
Every expert has a different opinion about entrepreneurship; here is what the experts say.
According to Jean Baptista Say (1816), entrepreneurship is an entrepreneur who can manage resources that are economically owned (effectively and efficiently), and a low level of productivity becomes high. Meanwhile, according to Burgess (1993), entrepreneurship manages, manages, and dares to bear all risks in creating new business opportunities and businesses.
Also read: Maximize Sales with the Clothing Store Cashier Program

Entrepreneurial Characteristics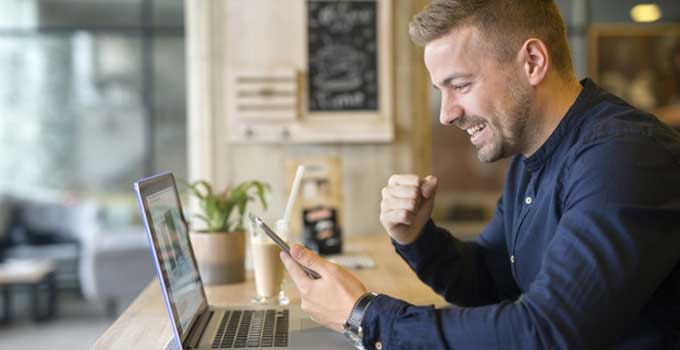 Excellent entrepreneurs certainly have their characteristics, and they are not necessarily those of everyone. Also, these values ​​make a person capable of succeeding in their field.
Here are some of the traits of successful entrepreneurship:
Think Positive and Be Honest

Positive thinking is always an essential condition in every stage we live in. Likewise, in setting up a business, you must think positively at every opportunity to not overshadow by doubts because you have experienced a failure in running a business, and you will not behave pessimistically under any circumstances that occur when doing business.

Meanwhile, honesty is the primary condition in doing business or being a successful entrepreneur.

Confidence and Discipline

You must also have tremendous confidence in running a business that you run alone and be disciplined in running the company to achieve satisfactory results.

A person who has high self-confidence is a person who has grown physically and physically.

Characteristics of a person's maturity are that they are independent of others, have a high sense of responsibility, are critical, and are emotionally stable and not easily offended.

Creative and Innovative

Creative is an individual's experience of doing something different. Simultaneously, innovation is something new, and an entrepreneur must-have innovations for the company or in his place of business.

A new product means that it doesn't need to be completely new, but it could also be part of an existing product.

Leadership and Motivating

This is also your main point in running the company because here you are the leader. A good leader must accept criticism from his subordinates; he must be responsive and motivate his subordinates.
How did you Become a Successful Entrepreneur?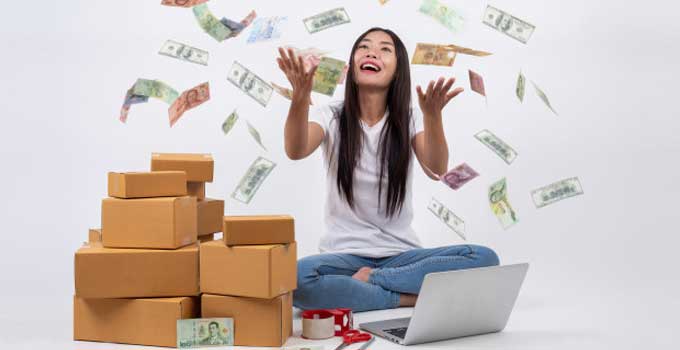 Entrepreneurs carry out entrepreneurial activities with the intelligence or talent to recognize new products, determine new production methods, prepare operational management for new product procurement, market them, and manage operating capital.
Here are tips for becoming a successful entrepreneur:
Own capital

To start a business, you will need capital. Having good access to capital will help your business run smoothly and, of course, will speed up the production process.

Capital is one of the keys so that the business can run smoothly. You can get worth from anywhere, whether it's from investors, your own money, or even from a bank.

Able to See Business Opportunities

The opportunity that is taken quickly can be an opportunity to execute ideas, take momentum, even speed to take target markets with the right marketing strategy.

Taking quick chances is meaningless without prior consideration. Entrepreneurs must analyze each step correctly and quickly so as not to take the wrong step.

Having an entrepreneurial mentality

Entrepreneurial spirit must be formed from the beginning before building a business. Skills such as understanding the target market, understanding market needs, reading opportunities, good communication skills, etc.

These skills will be beneficial for entrepreneurs because they will be very much needed while building a business.
Also read: What are the Pros and Cons of Entrepreneurship?
Examples of Promising Small Capital Entrepreneurs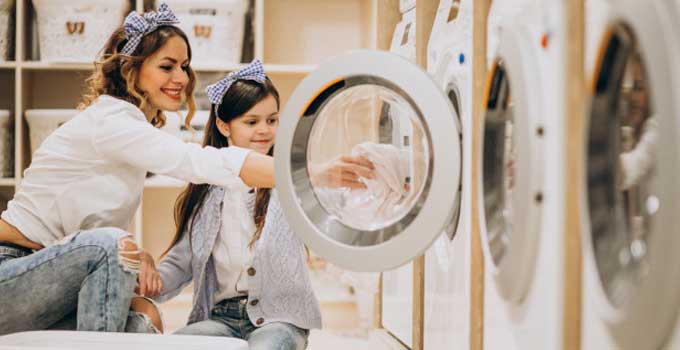 Many creative entrepreneurs who start their business from small capital and grow to be large, here are examples of businesses that can be considered:
Entrepreneurial Franchise

Franchise is a useful franchise business. Apart from being easily combined with other franchises, the franchising business also does not require capital.

The franchise business is also relatively safe because it follows the directions of those who have already run the company; you just need to be careful in choosing.

Also read: Tips for buying a Franchise Business, so you don't choose the wrong choice and make a big profit

Laundry Entrepreneur

This entrepreneurial example is ideal if you are in a densely populated environment, education zone, and offices. Especially if the rainy season arrives, many people will be lazy to wash because it is difficult to dry it.

Stalls with Electricity and Credit Token Products.

A shop business can be started with a small capital and without a large space, usually starting from building houses for basic needs, for the local people. Now almost everyone has a gadget as a means of communicating.

Of course, everyone who has a gadget needs credit to be able to access it. The benefits of this credit and electricity token business are indeed few. But if it is seriously patented and lots of people make purchases, then the profits will be abundant.

Also, many MLM businesses use pulse products as their business to get more profit. And there are many other promising entrepreneurs, depending on your characteristics.
Also read: Promising & Easy Small Capital Business Opportunities
After knowing how to get successful entrepreneurship tips, the fatal mistake in entrepreneurship is the absence of neat financial management. Financial management is essential for any line of business.
Then which one do you choose to become an entrepreneur or an office employee? It may be useful.