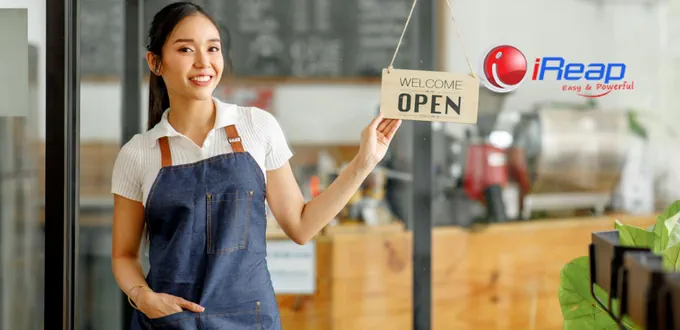 Are you looking for a promising small capital business idea, and wondering, "What sells fast?" Sales that sell fast, including food (culinary) businesses, tailors, top-up businesses, becoming influencers or content creators, becoming dropshippers, and even laundry are still urgently needed at this time. Come on, read the full review in this article.
An example of a small capital business with not many competitors
1. Content Writer
Even though AI (artificial intelligence) technology is now available, professional content writers are still needed. This is because there are still many business websites that need content writers.
What's more, human writing will obviously be different from AI-generated writing, so those of you who want to become content writers don't need to worry.
Job opportunities, whether as a freelance, full-time writer or in-house writer in a company, are still widely available.
The content writer's job is to write content for blogs that are interesting, informative, and can bring in organic traffic and leads. Apart from writing, a professional content writer has basic SEO techniques, editing skills, data analysis, and design.
For income, it can be a monthly salary of between IDR 2,000,000 – IDR 5,000,000 / month or paid per article that has been completed.
2. Online Business
Online business is still one of the promising and easy-to-run small capital businesses. You can even run it without having to have your own product. That is, you can run an online business by selling other people's products.
To get started, you can take advantage of e-commerce or marketplaces that are already widely available on the internet. Apart from that, you can also sell online by utilizing social media, such as the Instagram shop, TikTok shop, Facebook shop, and so on.
What if you don't have capital yet? You can still do business online anyway. You do this by joining a supplier or manufacturer that offers a dropship or reseller system business.
So, in order for your online business to be successful and profitable, learn digital marketing techniques, diligently promote products on various digital platforms, and serve customers well.
3. Affiliate Marketing
Affiliate marketing business is an online business that is easy to do. Apart from that, you don't need any capital at all as long as you have a website, blog or social media account as the medium.
How it works, you need to first register in the affiliate program provided by the brand or merchant. After that, you will get an affiliate link to promote brand/merchant products.
So, all you have to do is install the affiliate link on your website, blog, pin it on your social media status, and so on. When an audience clicks on your affiliate link and a transaction occurs, they will get a commission.
This affiliate business can be a passive income that will continue to bring profit, as long as your affiliate link remains installed on various platforms. But still pay attention and read the details of the various provisions in the program, including the terms of commission payments.
4. Influencers and Content Creators
Becoming an influencer and content creator is also a small business that anyone can do, especially for those of you who like to make product reviews and create content on social media.
To become an influencer or content writer, you generally have a lot of followers and have a big influence on their followers. That's why influencer rates for one post on social media can be hundreds of thousands to tens of millions.
Do you want to start this profession? Try to build strong branding, consistently post content, be able to manage a large number of followers, and have copywriting skills that can influence followers to take the actions you suggest.
Also build various social media accounts. Because today's influencers not only have Instagram, but also have Twitter, Facebook, Tiktok and YouTube.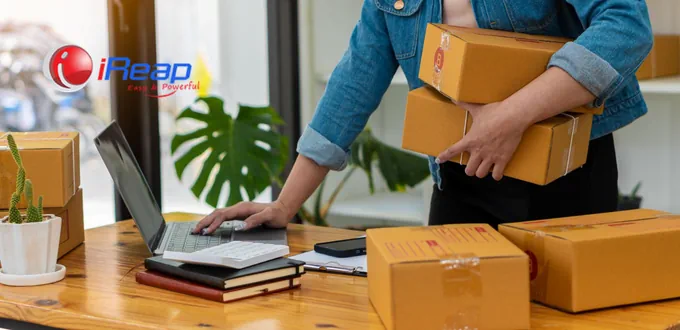 5. Dropshippers
For those of you who already have a main job, then the dropshipper business can be a side business to get extra income.
Meanwhile, for those of you who don't have a steady job, a dropshipper can be a small capital business that will provide you with regular income, as long as it's run properly.
How to become a dropshipper, all you have to do is contact the seller or brand that offers the dropshipper system. After that, you just have to promote the products of these sellers.
You can run this business without capital. It is enough to have an internet connection, marketing skills, and also a bank account. The profit you get is a sales commission.
6. Tailor
You have sewing skills? Accepting sewing clothes at home can be a promising small capital business, you know, especially now that it's very difficult to find a home tailor.
Even though the fashion business is currently growing rapidly, tailor services are still needed, for example to sew a part of a garment that is slightly torn, replace a zipper, to make new clothes.
Starting a sewing business at home does not require large capital, just a sewing machine and sewing skills are enough. Then in order to be successful in running this small capital business, try reading the following article: How to Become a Successful Entrepreneur
7. Top-up Business
The trend of using e-money, e-toll, e-parking, and other cashless products opens up opportunities for other small capital businesses, namely the top-up business. This business can be run at home, with a smartphone, internet connection and balance to top-up.
Apart from receiving balance top-ups to payment cards, you can also receive top-ups for electricity, internet packages, and so on. To get started, you can offer your business to friends, neighbors, relations, community members, and make banners or promotional boards that show that you can top-up at home.
8. Motor Wash Place
If your house is on the side of the road and has a fairly large yard, or has other vacant land that allows you to open a motorbike wash, then this business can be an opportunity to earn income.
There are no special skills to start a motorcycle wash business. All you have to do is prepare the land, water faucet, hose, spray machine and laundry soap. In addition, make sure there is sufficient water supply and that there is a sewage disposal system so as not to disturb neighbors.
Then, in order for the motorcycle washing business to sell well, there are several things that can be done, such as providing a comfortable waiting room, regular promotional prices, subscription cards, or free motorbike washing vouchers after several arrivals.
9. Culinary Business
If you have the skills to make delicious food, unique snacks, or have a unique family recipe that has the potential to be marketed, then just open a business that is engaged in the culinary business.
Even though there are currently many culinary businesses out there, the potential for profit is still huge, considering that food is one of the primary human needs. So, so that your culinary business can compete, be widely known, and can have many customers, make sure of the following:
Quality of taste and cleanliness of food, including maintaining cleanliness during food processing.
Food packaging must prioritize hygiene, cleanliness, and guaranteed safety when consumed by customers.
Food, snacks, or cakes that are traded products are unique in appearance, distinctive taste, and so on.
Take advantage of social media for promotion and marketing.
10. Laundry Business
Currently, many people have opened a laundry business, but only a few have actually developed or have many customers. Therefore, there are still promising opportunities if you want to start a laundry business. Especially if your laundry business is in a crowded residential area, around a campus or boarding house.
Laundry that is clean, neat, can make clothes smell good, and has good service, is still very much needed, you know. To get started, you can start with a washing machine, iron, equipment and other laundry materials.
In order for your laundry business to grow rapidly and bring profits, apply the following things:
Prioritize the target market from students, households where all family members work outside the home, office workers who are still single, and so on.
Make sure that the clothes that go into your laundry will come out clean, neat, fragrant, and not moldy (which is usually marked with white spots due to the drying process that is not optimal).
Good customer service, friendly, and able to finish laundry on time.
Honest and trustworthy is a must. Do not let any customer's clothes get lost or exchanged with other customers.
If using employees to operate the laundry business, make sure employees apply the rules that you have set, including all the points above.
Do promotions offline, for example by putting up banners, or distributing brochures and pamphlets). Apart from that, also do online marketing using social media, for example Facebook, Instagram, or TikTok.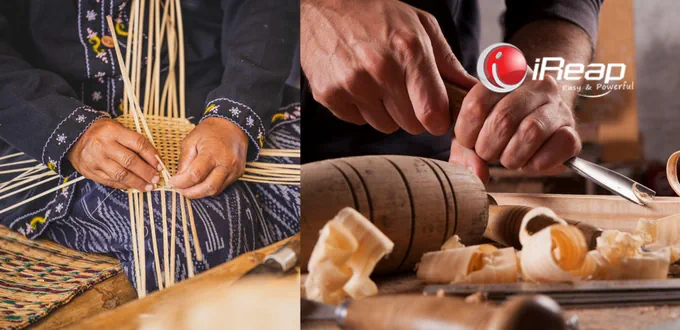 11. Crafts
Do you like making handicrafts? This can be a small capital business opportunity. Currently handicrafts are very popular and hunted. You can make bridal delivery packages, hampers, home decorations, and more.
To run a small capital business on this one is just creativity and the ability to promote your handmade handicrafts. For marketing and promotion, you can take advantage of social media.
12. Vegetable Packing Business
You must have seen packaged vegetables that are clean, already cut, and even have the seasonings and recipes available, right? Well, this could be a promising business.
At the beginning of starting a business, maybe you need to shop for your own vegetables at the wholesale market, or the dawn market where the prices for vegetables are much cheaper. Later, when the business is big, you can work with distributors or suppliers of vegetables to the market, or even work directly with farmers.
Learn how to pack vegetables that are hygienic and don't make vegetables spoil quickly. Also make sure the vegetables you pack are fresh and nothing is rotten. With reasons that are more practical and ready to cook, there are many customers who need vegetables in this package.
13. Pet Shop
The concern for pets today is quite large and indeed many people have pets of various types. That's why, opening a pet shop has a great opportunity to make a profit.
You can open a physical store that runs offline. At the same time, you also provide online sales so you can reach a wider market. The products you sell can be animal-specific food, bath care products, toys, nail clippers or hair clippers, even cute pet clothing.
14. Cloud Kitchen
Cloud Kitchen is an online-based culinary business and the focus is only on the kitchen for cooking and preparing food. While the food menu can be accessed online by customers.
So, if customers want to buy food, they just need to place an order through the platform provided or use a third-party platform. Once the food is ready, the food will be sent to the customer.
15. Shoe Laundry
Apart from laundry, there are many people who need shoe laundry. Moreover, cleaning and caring for shoes to keep them clean requires special treatment.
You can open a shoe laundry business by renting a place near an office building, campus, or other business location. In running this business so that it can grow quickly and get lots of customers, make sure all the shoes that go into the laundry are really clean, free of dirt and dust, and free of bad odors.
Even better if your laundry business also provides repair or replacement of damaged shoe parts, such as soles, shoelaces, and so on.
It turns out that there are many small capital businesses that are promising and easy to run, even apart from the 15 small capital businesses above, there are many other business opportunities, for example food business opportunities. What are the best-selling food businesses in 2023? Check it out here, come on: 15+ Best Selling Current Food Business Opportunities for 2023.