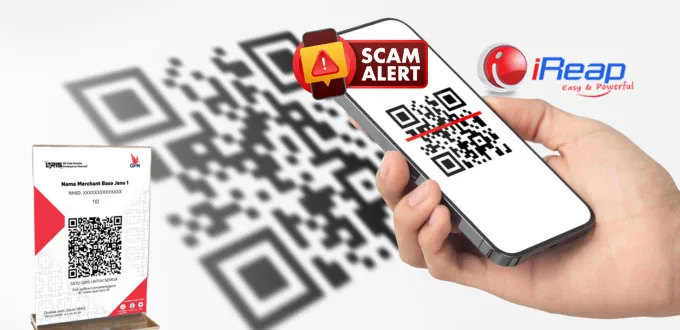 How to check whether QRIS has been entered or not, you can see information on incoming transactions on the QRIS dashboard. Or, if you use a cashier application integrated with QRIS, such as iReap POS Pro, you only have to wait for a successful payment notification in real-time.
Why is checking the QRIS payment status important? Because there are still many QRIS payment frauds to this day. Come on, read in total, and take precautions so your business doesn't suffer losses.
Examples of QRIS Fraud Cases
Some time ago, there was a lot of buzz on social media and online media regarding fake QRIS codes posted in the mosque's charity box. Several QRIS users have been tricked and suffered losses due to transfers to fake QRIS codes.
Apart from cases that harm consumers who use QRIS, there are other cases of using QRIS payments that can hurt businesses, including abusing cashiers.
So, remember, first, there was never a cashier who asked permission to take a photo of proof of QRIS payment on your smartphone right after you finished making a transaction...
Several reasons cause the cashier to take this action, including:
The cashier cannot prove whether the payment has been entered.
There is no notification on the application used by the cashier.
The cashier cannot check on the QRIS dashboard.
Because of all the constraints above, the cashier can only ask for a photo of proof of transfer from the customer's smartphone.
Unfortunately, this is not the best way, and if you or the cashier in charge of operating the business is still doing this, it should stop immediately. Why? This is because the proof of QRIS payment that appears on the customer's smartphone can be faked.
For unscrupulous fraudsters, especially those who have done it frequently, making fake proof of payment is easy and only takes a few seconds.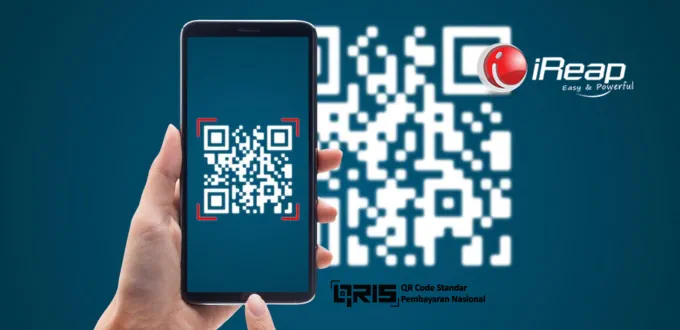 What Should a Business Owner or Cashier Do to Avoid QRIS Fraud?
1. Choose and Use a Trusted QRIS Application Service
When deciding to provide a payment method for QRIS transactions for your business, prioritize choosing and using trusted QRIS application services that can provide real-time notifications that transactions are successful.
Not just notifications. If necessary, test whether the money has been received and received correctly after the notification appears.
2. Receipt Is Automatically Printed As Payment Received
The simple logic is this. Some customers make payments by card. The card is swiped at the EDC machine, and the customer enters a PIN (you can also not use a PIN).
The cashier can ensure the transaction succeeds once the receipt is automatically printed. So, this SOP should also apply to the QRIS payment method.
With notes, your cashier application is already integrated with the QRIS application.
3. Cashiers Don't Easily Believe Proof of Payment on a Customer's Smartphone
The next important note is that cashiers wait to immediately believe if a customer makes a payment using QRIS, either via OVO, Gopay, LinkAja, or QRIS from a mobile bank application.
You don't need to believe it immediately when the customer shows proof of payment on the smartphone; it looks successful.
It's better to ensure a success notification appears first, then complete the transaction and give the customer groceries. If not, it's best to wait and find a way to ensure the payment is appropriately received.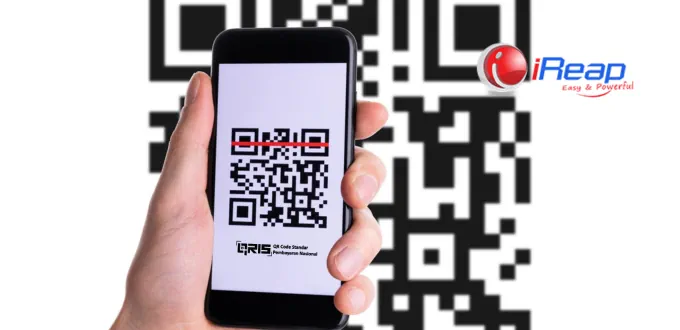 iReap POS Pro Cashier Application The Best Choice to Prevent QRIS Fraud in Your Business
Do you want your business to be able to provide various e-wallet non-cash payment methods, such as Gopay, OVO, DANA, LinkAJA, and ShopeePay?
Or, if you want to receive payments from mobile banking and other types of costs that are already part of QRIS, choose an application provider that is safe, reliable, and easily integrated with the cashier application you are using.
One cashier application that allows you to avoid QRIS fraud, namely iReap POS Pro.
Currently, cheap POS Pro is working with Espay as a Payment Gateway that will enable you to receive payments with QRIS. In addition, it has been integrated with iREAP POS, can accept payments, and get notifications automatically and in real-time.
Want to use QRIS for business and help with the registration process? Just contact the iReap POS team at support@ireappos.com or Whatsapp at 0813-8758-0123. Meanwhile, if you want to try registering yourself and setting up QRIS, follow the following guide: How to Make QRIS and Integrate with the iReap Cashier Application.