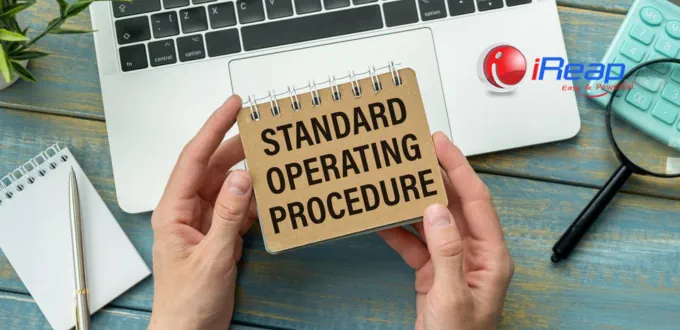 Standar Operasional Prosedur (SOP) that is created correctly can optimize business success. However, it should be noted that SOPs are created following mandatory principles. So, what are the principles that must be fulfilled in creating office SOPs?
7 Principles of Company SOP
The process of creating standard operating procedures needs to consider certain principles to make them more effective and easier to implement. Here are some of the principles of company SOP:
1. Efficiency and Effectiveness
When creating SOPs, attention must be given to both effectiveness and efficiency. This ensures that the operational activities of the company run smoothly without any obstacles or confusion.
2. Easy to Understand and Clear
The second principle in creating SOPs is that they should be easy to understand and clear. This allows employees to read, learn, and follow the guidelines in the SOP more easily.
3. Comprehensive
A comprehensive SOP is one that includes all the necessary steps to complete a specific process. Ensuring comprehensive SOP principles will help employees understand the workflow and enable them to work effectively.
So, how can the comprehensive principle be applied to SOPs? Here are some tips for creating comprehensive SOPs:..
Identify all the necessary steps to complete a process.
Create a list of steps or workflow in a sequential manner.
Explain each step clearly, concisely, and in an easily understandable manner.
Add images or diagrams to clarify important sections.
Regularly review the SOP and ensure its content is always up to date and relevant to the latest company conditions.
For example, if the SOP is for a coffee shop, its content could be about how to make coffee. It would include all the necessary steps, from preparing the tools and ingredients to serving the finished coffee.
4. Binding yet Dynamic
The existing SOPs should be binding but not oppressive, allowing the company's activities to be carried out according to the established procedures.
Furthermore, SOPs should also be dynamic. This is beneficial in case of internal or external changes or revisions. This way, the company can easily carry out its operational activities.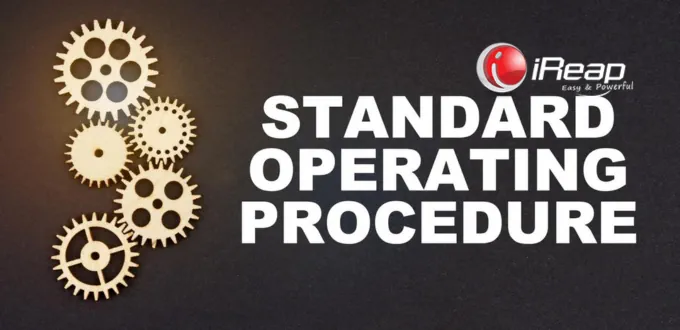 5. Compliance with Applicable Laws
The next important principle is to comply with applicable laws in the process of developing company SOPs. In order to ensure compliance with legal foundations, the involvement of management is necessary. This way, legal requirements can be followed and implemented correctly.
6. Measurable and Consistent
Creating SOPs must meet certain quality standards to measure the achievement of success. Don't forget, the content of SOPs should be consistent, both in terms of management and procedures, with the hope that all levels of the company can implement the SOP effectively.
7. Flexible
SOPs should be flexible and adaptable to changes. This is because the business environment is constantly evolving, and SOPs need to be able to keep up with those changes.
For example, if there are changes in government regulations, SOPs should be adjusted accordingly. If there are technological changes, SOPs should also be adaptable to those changes.
8. Result-Oriented
SOPs should be result-oriented and should explain what is to be achieved through the process. This is important so that employees can understand the purpose of the process and work effectively to achieve the goals.
To make SOPs result-oriented, you need to explain the objectives of the process, provide explanations about what is to be achieved, and what should be done when the process doesn't go smoothly.
9. Approved
SOPs must be approved by the authorized parties before implementation. This is the best way to ensure that SOPs comply with company policies and procedures.
At the same time, approval from the authorized parties will also create a sense of responsibility for employees to comply with the company's SOPs.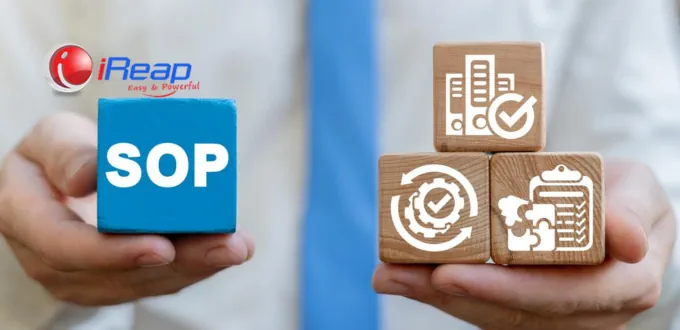 Examples of Standard Operating Procedures (SOP)
Here are some examples of standard operating procedures commonly used by companies in their business operations:
1. In Production or Operational Processes
You can create steps for production, standards for maintenance, inspection procedures, or training methods for new employees.
2. SOP for Hiring Staff
The SOP can include policies for orientation and employee training, job descriptions, as well as a list of disciplinary actions, corrective measures, and performance review management.
3. SOP for Administration and Finance
This SOP usually covers managing trade receivables, payment processes, and billing procedures.
4. SOP for Marketing, Sales, and Customer Service
In the SOP, you can include rules for warranties, refunds, exchange policies, and how to quote prices. It should also standardize the service delivery process, including response time.
Standard operating procedures for customer service are needed to provide guidelines for recognizing and addressing customer feedback, comments, and suggestions.
The presence of Standard Operating Procedures (SOPs) greatly helps the smooth operation of businesses. It can make all elements within the company work effectively. To learn more about the importance of company SOPs, you can read the article titled The Importance of Standard Operating Procedures for Companies.