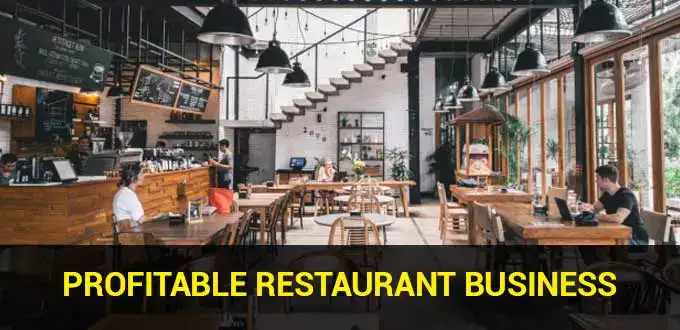 The food stall business has become a type of business that has not been eroded by the changing times. Here's how to make the culinary business profitable.
Culinary is a business that is not eroded by changing times, call it a food stall business. Not without reason, this type of business is an important sector because it is included in the primary needs of the community. The concept is also fairly diverse, ranging from buffet food stalls, warteg, to lesehan.
Unfortunately, opening and running a restaurant culinary business is not easy. You need a lot of preparation so that the business can run well and profitably, especially when it comes to capital.
Also, make sure you choose a business that is in accordance with your interests or desires so that the implementation process will be more comfortable. Do not be reckless in doing business just because you join in because losses are ready to await without being equipped with a strategy.
Easy Ways to Start a Restaurant Business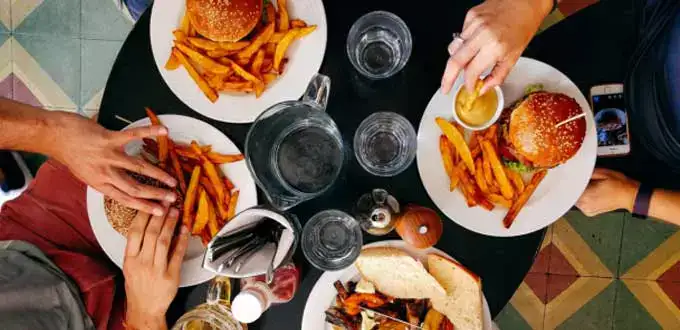 Taste may be the main determinant of the success of the food stall culinary business. However, behind this, there are many other important aspects that you should not forget.
Well, if you are interested in starting a food stall business, try the following method.
1. Determine The Type of Food to Sell
First, determine in advance the type of food you want to sell to consumers, whether it's home cooking, Padang cuisine, chicken pecel, warteg, middle eastern food, or Chinese food. So, your business will be more focused later because it will be easier for you to make menu lists.
The impact, of course, you will not lose loyal customers because you have a lot of menus. Not a few buyers who visit other food stalls just because there are no other menu choices.
Also read: Tips for Busy Restaurants
2. Do Market Research
Next, do market research to find out their needs or preferences for certain types of culinary. Make sure you get a lot of important information related to the simple food stall business that you want to run.
Doing observations before starting a business certainly has many benefits. For example, you can start and determine the right business strategy, be able to see opportunities more carefully, and last but not least, know what competitors have and don't have.
Simply put, you may find many similar menus in several food stalls that you stop by. This research can be input for your culinary business, namely by serving many other food menus that are rarely found in restaurants in general.
3. Set Target
Don't forget, also consider who your target is for this restaurant business. Whether your target is students, office workers, construction workers, or the local community. Later, this can be input for you when creating menus and setting prices.

4. Determine the location of the food stall
Knowing who the target business is also makes it easier for you to determine the location of your business. The right place will definitely bring in multiple benefits. However, also pay attention to several other important aspects, namely access and environmental conditions.
The strategic location of the food stalls and not too far from the center of the crowd will certainly be more crowded with customers.
The reason is, customers will find it easier to find your food stall if the location is right. So, no need to waste a lot of time searching.
Not only that, also pay attention to the access used to get to the location. Is it easy to reach by potential customers or vice versa?
Areas around campus, schools, or office buildings are three locations that you can consider.
5. Business Capital
It seems that capital has always been the main concern for business people who want to start a business, regardless of the form of business. Not without reason, capital is a determinant of business continuity in the early stages.
Insufficient capital will make the business lose money, especially if the strategy you take is not right.
Also read: Small Capital Business with Big Profits that are Easy to Do
So, do the calculations as well and as detailed as possible. Enter whatever you need, no matter how small the item or need if you have to spend money to get it.
That way, you will know more about how much budget is needed for business operations, how much income you will get, and don't forget, how much profit.
6. Selecting Raw Material
Talking about food quality can never be separated from the raw materials used. Well, this factor is also important to note.
Quality raw materials will certainly produce quality dishes too, especially if you measure the spices correctly. About the taste, certainly no need to doubt.
Then, how to find it? Of course, again, you have to do your research.
Look for a lot of information about quality ingredients related to the menu in your food stall. Then, find the right suppliers and can work together to support your business.
When considering raw materials, it is not only a matter of quality, but also availability. Consider whether you need to stock up daily, weekly, or even monthly. Of course, this is also related to the operational costs required.
7. Determining Marketing Strategy
Last and not least is the marketing strategy. This aspect also determines whether your business will progress and develop rapidly or will just run in place.
Marketing strategies are definitely done to attract customers, so the method must be right.
Also read: New Product Marketing Strategies
Promoting through social media or online is definitely the best choice in the midst of rapid technological developments.
Information will circulate so quickly that you don't need to spend a lot of money compared to traditional promotions.
However, do not forget to provide attractive offers. For example, you can offer promotions in the form of discounts on certain menus, provide lower prices for combined menus, or give free drinks on weekends.
These various promotional strategies can help customers come to your restaurant.
Unfortunately, the difficulty of monitoring the operational activities of the food stall business is often a complaint of owners with businesses that have developed. In fact, this should not be a concern because you can use the IREAP POS application.
This online cashier application will certainly make it easier for you to check goods, monitor branches, to see firsthand the performance of employees in various stores.
It's not difficult to get it, you only need to access ireappos.com to be able to get all the information about the IREAP POS application.