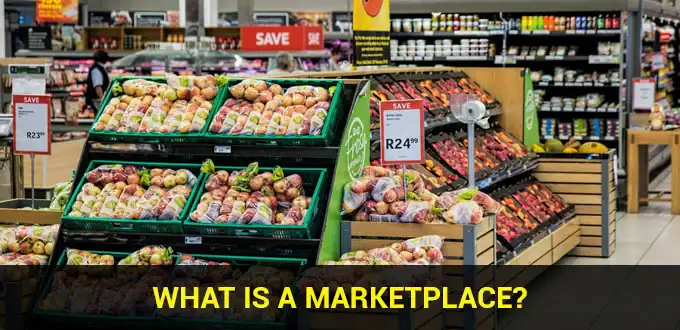 Online trade transactions or e-commerce in Indonesia in recent years have been increasing. Therefore, this trading system is predicted to have a bright future. The marketplace is one of the biggest players in the e-commerce business in Indonesia. Then, what is a marketplace?
The marketplace is one of the many platforms that many people use in today's trading systems. But do we understand what a marketplace is and the ins and outs?
What is a Marketplace?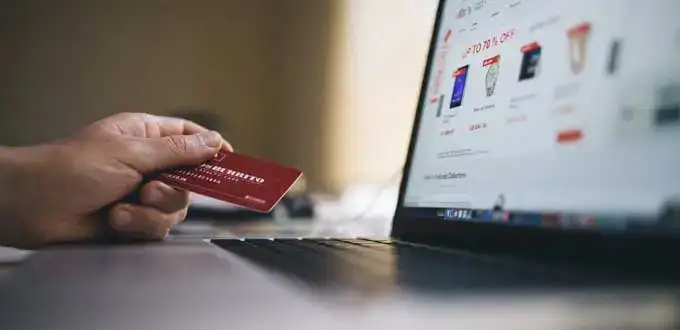 Before talking more about a marketplace, you need first to know what it means.
What are marketplaces? A marketplace is basically like a market, where there are sellers and buyers, but the meeting between sellers and buyers through this marketplace is different from traditional markets; they don't meet physically but virtually.
The marketplace company provides a seller and buyer platform where through the platform, buyers can see what products are being sold, and then the marketplace company takes profits through commissions from each sale.
What are marketplaces? The marketplace is an intermediary that accommodates sellers and buyers without a physical encounter, namely in cyberspace. It can be said that this marketplace site is a third party in online transactions that provides sales features and payment facilities that are guaranteed to be safe.
If the buyer is interested in buying, the transaction will be regulated by the marketplace, starting from payment and security of delivery of goods to the hands of consumers.
All step by step is recorded on the marketplace account used by the buyer so that buying and selling transactions are safer even though the seller and buyer do not meet physically. When you find out what a marketplace is, it can be said that this platform is like an online department store.
Also read: Strict Steps to Selling Online for Beginners
Understanding What is Marketplace According to Experts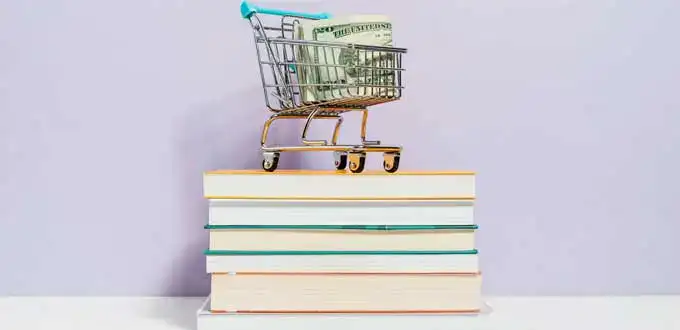 The following is the definition of marketplace according to experts:
According to Smith et al (2005)
What is a marketplace according to Smith? According to Smith, marketplace is defined as achieving marketing goals through the application of digital technology.
According to Oplida (2014)
What is a marketplace, according to Oplida? According to Oplida, the marketplace is one of the providers of internet-based online media, where business activities and transactions are carried out between buyers and sellers. Through the marketplace, buyers can find as many suppliers as possible with the criteria they want so that the products obtained are at market prices.
According to Strauss (2001)
What is a marketplace, according to Strauss? Marketplace, according to Strauss, is the use of electronic data and applications for planning, implementing the conception, distribution, and pricing of ideas, goods, or services to create an exchange that satisfies individual and organizational goals.
According to these three figures, the marketplace is divided into 2 types: horizontal marketplace and vertical marketplace.
So, what are horizontal and vertical marketplaces?
Horizontal marketplaces are categorized based on the products they sell. In this marketplace, the products sold are usually those many consumers can reach.
Examples of products are gadgets, accessories, clothing, food, etc. Examples of these products are categorized because ordinary consumers can still reach the product's price.
Also read: What is Promotion?
Vertical marketplaces are categorized based on specific products sold, which only cater to the specific needs of other companies.
Examples include sales of raw materials, steel, sales of concrete, sales of metal, and others. Of course, the products sold in this category are products that are used to meet the industrial needs of other companies.
Marketplace Advantages That Attract Users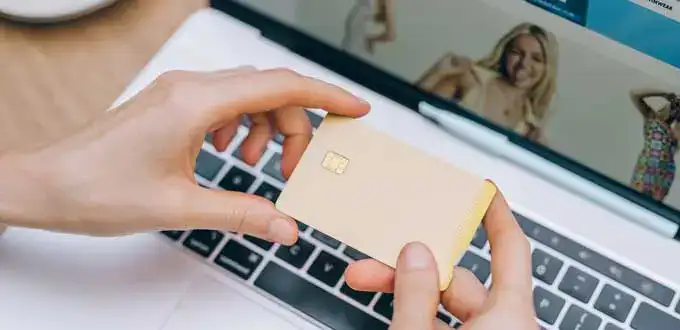 It is undeniable that the current Marketplace is indeed a prima donna because the average community nowadays prefers to shop online rather than in person. Likewise, a seller also prefers to sell their wares through this system.
After knowing what a marketplace is based on its understanding, we also need to know a few other things about a marketplace: its advantages.
Also read: How to Get Money From the Internet
The advantages provided by the Marketplace for both sellers and buyers are the main attraction for each individual to use this platform continuously. What are the advantages of this Marketplace? Here are some of them:
1. The Gathering Place for Merchants
A marketplace is a gathering place for traders, which is advantageous for buyers. They can compare one store with another, both in terms of quality and price, to get a product that fits their heart and pocket.
For sellers, this also has a positive side; indeed, the level of competition becomes higher with the number of existing sellers, but you can use this opportunity to do research by seeking information with fellow traders, copying the sales strategy of competitors, as well as hunting for the best suppliers.
2. A Gathering Place for Many Buyers
The Marketplace is a platform where many users access it to buy something they need. This makes a great target for sellers.
The sellers don't have to bother looking for buyers or shouting like in traditional markets; they beautify the appearance of their respective stores with various strategies, such as providing special discounts and so on. The point is that the seller must optimize the features that the Marketplace has provided.
3. Safer and Avoid Fraud
Every marketplace must have been supported with proper and qualified security features because they are not fake platforms.
In addition, the marketplace is also a bridge for joint accounts between the seller and the buyer. So, there will be no such thing as fraud through this system. After the item is received, the buyer is satisfied and clicks 'goods received' in the feature, and the buyer will immediately give the funds to the seller.
Likewise, suppose the buyer feels that the item received is damaged or sent the wrong item. The buyer sends video evidence when the package is opened (video unboxing) and shows minus the item received. So don't worry; the problem will be processed according to existing procedures. The buyer's money is returned, or the seller replaces the goods according to mutual agreement.
4. Minimum Capital
This advantage is felt by sellers; compared to building their website, which can cost up to millions in the professional version, selling on the marketplace can only be done with minimal capital and almost no capital.
It is enough to register yourself to join the marketplace; the process is also fast and easy; you can immediately post the products to be sold.
The funds spent are relatively small if you want to get exclusive features such as advertising on the marketplace.
Another advantage is that by selling on the marketplace, you don't have to pay for website maintenance.
5. Many Promos Available
Each marketplace will usually carry out various interesting promos on certain dates or moments. Well, this can be an advantage for both buyers and sellers.
These promos start from free shipping, cashback, discounted prices, etc. For sellers, this can be used to attract many buyers. As for buyers, this promo can be an advantage to buy the desired item at a lower price.
Barriers and Disadvantages of Marketplace for Sellers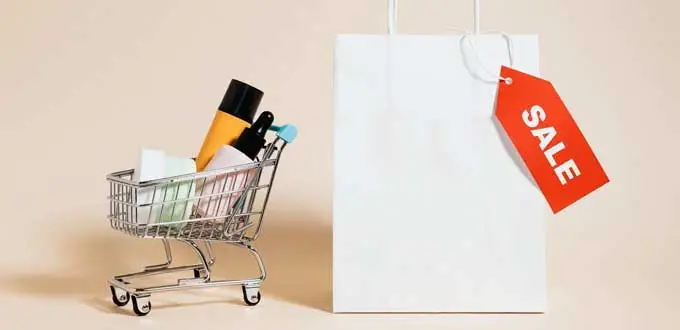 Everything is certainly not free from shortcomings; However, the marketplace can support the sales level of sellers; it turns out that there are several obstacles and shortcomings in selling in the marketplace. Here is the review:
1. High Level of Competition
Because the marketplace is like a market, the number of traders in this place is very large. One keyword can display search results from tens to hundreds of them for one search. This proves that the competition in the marketplace is indeed very tight.
When a buyer clicks on a product that you sell, he can also find the same product from another store located next to or under your store's products. This is found in the related product features in the marketplace, meaning that potential buyers can very easily switch to your competitors.
2. Price War Culture
Price wars are the terrifying part of the marketplace; the sellers provide the lowest possible prices to attract as many buyers as possible. Likewise, other sellers don't want to lose; some even lower prices to the lowest limit.
Even profits are not considered because the seller wants the number of sales in his shop to be the best. Even the margins are willing to be trimmed down. In the long run, this can damage the health of the cash flow in your store.
3. Lost Customer Acquisition
In contrast to your website, where you can embed tracking, for example, Google Analytics or Facebook Pixel, you will lose your buyer tracking. All sales transactions in your store belong to the marketplace; they study your customer's behavior as an important treasure for them.
It would help if you also remembered that the marketplace has the right to close your shop. No notice, second chance, or compensation. All your customer data can be lost just like that.
4. No Branding Opportunity
Brand loyalty is important in the modern digital marketing era, but using a marketplace is a setback. Buyers only remember that they bought from Tokopedia, Shopee, or Lazada, not from your brand.
Also read: Digital Marketing is An Effective Strategy For Your Online Business
So, what are the advantages and disadvantages of the marketplace? How? Whether knowing this, you like it more or leave it.
6 Examples of Indonesian Community Favorite Marketplace Applications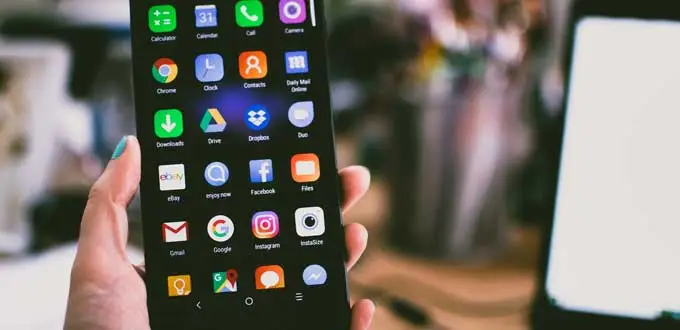 The online marketplace competition in Indonesia is so tight today that all marketplaces, both old and new, compete to get a lot of consumers in Indonesia.
You can make buying and selling transactions and get various offers and benefits in each marketplace application. It is enough to download the application on the Playstore or Apple store, then register yourself by creating an account so that the application can be used as well as possible.
We will review what a marketplace, a pure type of marketplace that has a wide reach and is widely used by the people of Indonesia, is? Here are 6 of the Indonesian people's favorite marketplace applications:
1. Tokopedia
Tokopedia Marketplace is one of the most favored marketplaces by the Indonesian people.
What is the Tokopedia marketplace? Tokopedia Marketplace Founded by William Tanuwijaya in February 2009, Tokopedia is one of the marketplaces that has been operating and operating in Indonesia for a long time.
This marketplace gets the title of the largest marketplace with 137,200,900 visitors per month.
In addition, Tokopedia is also included in one of the categories of Indonesian unicorn startups, which means that Tokopedia's valuation has reached more than $1 billion.
2. Shopee
What are the Shopee marketplace and its advantages so that many Indonesian people always use it?
Shopee is a marketplace from Singapore and has been expanding in the Southeast Asian market since 2015, including in Indonesia.
After almost 7 years of expansion, Shopee finally managed to occupy the position of the second-largest marketplace in Indonesia, with 127 million visitors per month.
Shopee has various features that attract the attention of its users, including ShoppeLIVE, chatbots, sales assistants, and so on.
The Shopee Marketplace is a marketplace included in the SEA Group that can steal the attention of the Indonesian public with the various creative advertising campaigns it creates, one of which involves many popular South Korean celebrities such as Blackpink.
3. Bukalapak
In the third position held by the Bukalapak Marketplace, Bukalapak is also a unicorn startup like its competitors, Tokopedia and Shopee.
Ahmad Zaky founded Bukalapak in 2010 in Bandung, West Java; Bukalapak itself is intended as an online stall that accommodates MSME actors. Until now, the number of visitors per month is 34 million.
Bukalapak has around 6 million merchants who sell various kinds of products.
Some of the Bukalapak features that business people who sell in e-commerce can be used include inventorying goods, monitoring competitors, and so on.
4. Lazada
It seems Lazada is starting to find it difficult to face competition with its competitors. Although 2018 Lazada received a lot of visitors, in 2019, this marketplace was only able to rank fourth with 52 million visitors per month.
5. Blibli
Blibli is a marketplace created by PT Global Digital Niaga, a subsidiary of Djarum. This marketplace can be ranked as the fifth most visited marketplace, with a total number of visitors per month of as many as 19 million.
Many Blibli users say that they choose Blibli because of its good reputation and authentic products.
Quoting from the old TechnoBussines, as of November 2021, the number of partners in Blibli has reached 16 thousand merchants spread over 300 cities.
6. Bhinneka
You must be wondering about those who have never made a transaction through this online shopping platform. What is the Bhineka marketplace, and what advantages does it have?
Bhinneka is the sixth most visited marketplace, with 6 million visitors per month. Bhineka came into existence as an online store in 1999, but initially, Bhinneka only sold electronic products. Now, Bhinneka has many merchants who sell various products, ranging from automotive industrial purposes, etc.
In addition, currently, Bhinneka is also strengthening its position as a marketplace that can help meet business needs (B2B) and collaboration with the government (B2G).

iREAP POS Best Apps for Businessmen
For those of you owners of cafes, food stalls, salons, barbershops, retail stalls, boutiques, clinics, and so on, now you don't need to be confused about monitoring sales activities even though you are far from your business location.
An iREAP application, the best Android cashier application, can help you; by downloading the iREAP application, all sales activities, profits, and real-time stock can be monitored anytime and from anywhere; how? Very practical, right?
There are several reasons why a store should use the iREAP application, some of which are iREAP is an application designed and built by a team of world-class experience for more than 20 years in the retail industry. iREAP handles all retail types, from small, medium to large and multi-national companies.
In addition, the facilities contained in the application are also complete. Moreover, the affordable cost is only 99,000 IDR/month/device. All functions are available in this application, from recording sales, stocks, and profits, to recipes or formulas.
Of course, as the owner, you can freely access the data of all the stores you own from anywhere, anytime, for 24 hours online in real-time. There are even more reasons you should use this app; get more info here! And don't forget to download the app right away on the Play Store!
Hopefully, the information about a marketplace can add to our knowledge, especially for business people and prospective people in business in developing their business in today's digital age.
Well, not only information about what a marketplace is, you can get useful information about businesses and others by visiting this site. Don't get tired of reading articles here, OK!