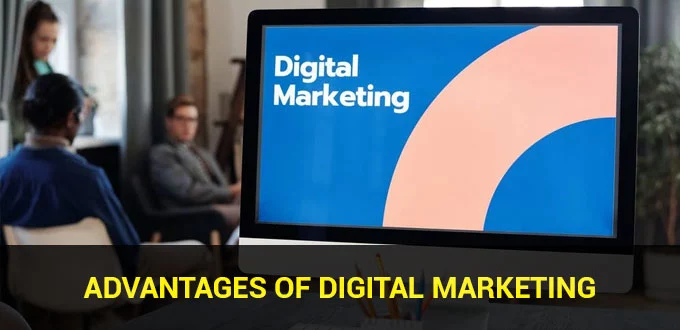 Today's business development has undergone many rapid changes. In the past, many entrepreneurs used door-to-door sales techniques as a marketing strategy; now, digital marketing is often used.
Today's digital marketing strategy is a powerful weapon in marketing a business. By studying this marketing science, a business person can develop their business effectively.
What is Digital Marketing?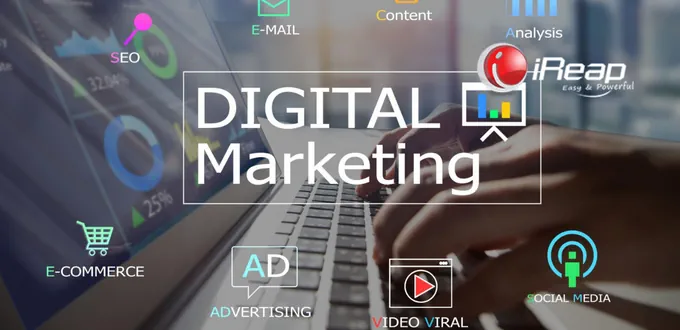 The term digital marketing is already familiar today. Then, what is digital marketing? Digital marketing is a strategy used to promote product or service brands using digital media.
The form of promotion or advertising carried out is through applications, email, social media, websites, or even the search engines you usually use, such as Google. That way, all marketing is done by utilizing electronic devices and the internet.
The purpose of digital marketing is done to attract consumers and potential consumers quickly. This effort can achieve the target quickly through technological sophistication and the proper digital marketing knowledge.
Not surprisingly, this provides convenience for business people, both small and large scale. As a result, many business people compete to create creative and exciting content in their marketing in cyberspace.
Advantages of Digital Marketing in Online Business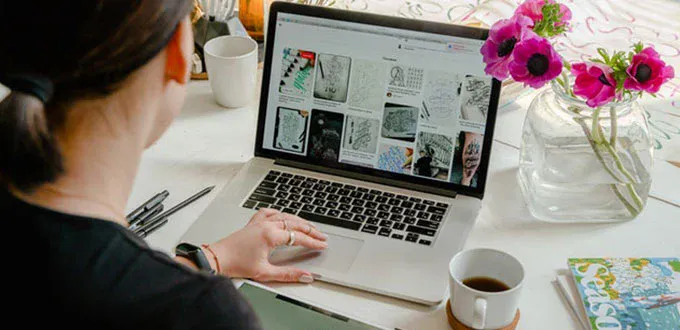 After knowing about the meaning of digital marketing itself, of course, you are already familiar with the various advertisements or promotions that appear on your social media.
Of the various digital marketing strategies used, this is equally done to achieve broader marketing targets. So, what are the advantages of digital marketing? Here's the explanation:
More Cost-Effective
The first advantage of this marketing strategy is that it can reduce marketing costs compared to conventional techniques previously used.

You may have to prepare a fairly large budget at the beginning of the branding process. However, once your business branding is established and many potential customers know it, it will be easier for you to promote your business.

Does not require a large sales team
You don't need a large sales team to sell your products on the street or even from house to house by marketing your products digitally.

You need to prepare several experts to make product promotions with digital media by preparing a sales team who can learn digital marketing well.

Marketing Teams Don't Have To Get Into The Field
Suppose previously product marketing was done by looking for consumers in various crowded places. In that case, your product marketing team only needs to use the internet and electronic devices to promote your products.

Your marketing team can share various creative content to attract consumers' attention to visit your online store.

Easier Product Branding Process
The next advantage is that you can easily carry out the product branding process through digital marketing. By posting interesting advertisements, you can easily reach the consumers you want, both domestically and abroad.

This will make it easier for potential customers to identify your product through the advertisements that you share on social media. Of course, today's social media and internet users are very influential on your store viewers.

Optimal Business Growth
The next advantage is to make your business growth more optimal. This is because using the right digital marketing strategy can make marketing your products faster.

If your team doesn't have good digital marketing strategy analysis skills, you can take advantage of existing digital marketing services or digital marketing agencies. That way, your business growth can be more optimal than before.
What Are Effective Digital Marketing Strategies?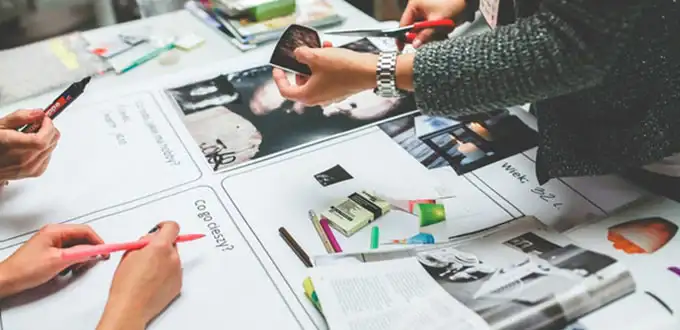 After you know how digital marketing excels in increasing business, you need to know how business people use effective digital marketing strategies.
The following strategies and examples of digital marketing are:
Search Engine Optimization (SEO)
The first strategy you can do in this digital marketing is SEO. What is SEO? Well, Search Engine Optimization is briefly referred to as SEO, which is an effort made to optimize a site to get a top ranking in a search result on the internet.

To be in this top ranking, you need to understand how this search engine system works. That way, your site will get visitors organically without placing ads.

Examples of SEO marketing are article creation, optimization, site speed, installing site links on other websites, and so on.

Sharing Marketing content Through Social media
Currently, many social media can make it easier for you to increase your business or sales, such as Facebook, Instagram, Youtube, Tiktok, and others.

You can take advantage of social media by planning, creating, and sharing marketing content about your product or company in an exciting way.

This can later attract readers to know about the business or product and attract them to buy it. An example is by regularly uploading content on social media, doing endorsements, and others.

Marketing Knowledge
This digital marketing strategy provides new information or knowledge that is useful for potential consumers. With a high sense of curiosity, potential consumers are also interested in visiting the business or product being marketed.

An example is by doing email marketing that is done repeatedly and by making a free ebook.

Data Analysis and Search
In implementing a digital marketing strategy, it is essential to analyze and search data in making decisions. That way, every decision taken in this digital marketing can be adjusted to the data, both social media data to online advertising campaigns.
Hard Selling, Soft Selling, and Hypnoselling Methods
Another strategy in digital marketing that you can use is to use the three most frequently used sales terms, namely hard-selling, soft selling, and hypnoselling.
Google and Social Media Ads
The next strategy is to take advantage of Google and Social Media Ads. In this case, you can prepare content that contains attractive advertisements to reach the desired target consumers. This will eventually lead to sales that match your expectations.
Leads generation
The following digital marketing strategy is to use lead generation. You can prepare lead magnet content such as seminars or free books to attract your customers.
What are the First Steps to Start Digital Marketing?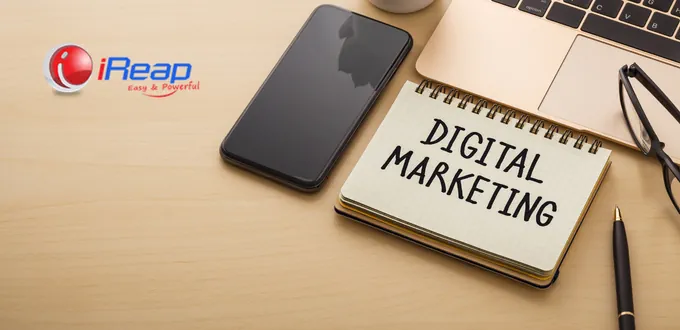 Through the right strategy, your digital marketing can affect your product sales. So, you and your team can learn from each other to develop knowledge so as not to be left behind by your competitors.
So, here are the first steps to starting digital marketing:
Has Digital Promotional Media
You need to have suitable media to pour your product advertisements to potential consumers as a means of promotion. In this case, you can build social media accounts for shops, marketplaces, websites, and even Whatsapp businesses.

These media are the main places for those who will run digital marketing. Does your store already have these media?

Drafting a Promotion Plan
The next step you need to do is draw up a promotional plan on the promotional media you have. You can focus on promotion through one media that you want to optimize by creating interesting content.

The content you create can be in the form of photos, videos, writings, or others. By compiling a well-thought-out promotional plan, you can also determine marketing goals and target markets that match the products you are promoting.

Creating Platform-Based Content
You can indeed choose what kind of content to create. But you also need to adapt it to the chosen platform. Don't let the content and platform be incompatible because potential consumers tend to get bored.

If you want to upload visual content such as images or videos, you can use Instagram. On the other hand, if you want to use TikTok, you need to prepare content in the form of interesting short videos and to the point.

Setting up Fees
In running digital marketing, of course, there will still be costs that you need to budget for, especially for your business interests. In this case, you can advertise through Facebook, Instagram, Google, or even through influencers.

You need to calculate the right budget to run this digital marketing even if your business is still pioneering. Of course, don't let you waste too much money in marketing your product, but it's not right on target.
The Common Mistakes in Digital Marketing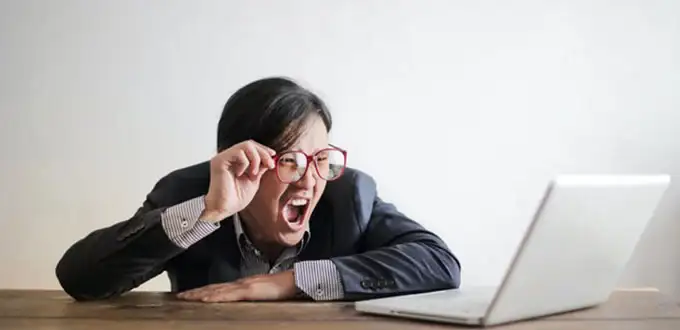 Of the various digital marketing strategies that exist, careful concepts and considerations are needed so that the strategies carried out are in line with expectations. However, some people who follow this strategy have made common mistakes without realizing it.
The following are common mistakes that often occur in digital marketing:
The strategy doesn't work
Planning and strategizing are the first steps you need to take to determine your business development direction. Therefore, you need to adapt it to current trends and technological developments to meet consumer needs.

A common mistake that business managers often make in carrying out digital marketing strategies is to get a large number of consumers, so they are often careless in determining their target market.

This can complicate the digital marketing process, especially in analyzing the audience that reaches your product. So, you need to determine your marketing goals and plans in advance to be right on target and easily reach the target market.

Don't understand potential customers
In running a business, your goal other than developing a business is necessary to make efforts to solve the needs of your potential customers.

This is still often ignored by business people so that the products offered are not following market demand. That's why you need to know the market needs before developing a digital marketing strategy.

In understanding potential customers, you may not need to change the products you sell but simply adjust the packaging, promotional content, and selection of the correct key opinion leader.

In this case, you can use Google Trends to get product trends developing in the community. Simply by entering the product name in the search field, Google Trend will show a graph of the demand for the product in question.

Ignoring digital marketing performance measurement
Business people use digital marketing, of course, to see how marketing is performing through numerical analysis. However, it focuses on its promotional features and is measurable.

That way, you can find out your audience knows your brand, visits your website, or even clicks on your ad in search engines.

Ignoring Story-telling and Copywriting
The thing closely related to creating digital marketing content is writing, both in video and design. In this case, copywriting has a significant role in conveying the message given to potential consumers.

The writing you make must also give a good impression to potential consumers. In addition, it would be more interesting if the writings made can educate potential consumers so that the products displayed can be realized easily.

Websites are untidy and incomplete
Without you knowing it, just having a website to support your business is not enough, you know!
Of course, a neat and complete website page is the main element that potential consumers go to in getting product information through search engines.

No wonder a website in the business world can be the face of your business. For this reason, you need to ensure that the website's appearance can accommodate the needs of your potential customers.

A good business website usually presents a variety of information, calls to action, and landing pages that are clear, concise, and informative. Make sure your website also has a blog and contacts to make it easier for your potential customers to get information.

In addition, you also need to ensure that your business website can be used on various devices, such as PC, mobile, and others, so that potential customers can access it easily.

Invalid ads and landing page
Another common mistake when using digital marketing is inappropriate advertising and landing pages. Of course, this can reduce the level of trust of potential customers in your store.

To prevent this, you need to check and re-analyze what elements are displayed on the landing page.

Landing page content must also match the ads you place on Google, Facebook, YouTube, Instagram, or others.

Cover
Those are the ins and outs of digital marketing that you need to know in developing a business in the digital era. Knowing the right digital marketing strategy will make your business development more optimal.
To support the development of your business, you can use various supporting applications that can facilitate your service to consumers, one of which is managing your store through your hand.
Through the iReap Pos application, you can quickly and practically manage your store and store finances. Various features available in iReap Pos make it easier for you and your team to manage and run your store operations, such as a cash register system and an item management system. Very interesting, right?
So what are you waiting for? Immediately download the iReap Pos application via the Play Store and try it for free for 14 days. Then you can use this application according to your budget, both for small and large-scale businesses.