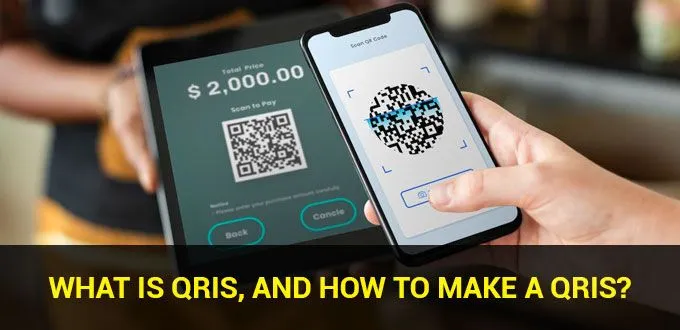 QRIS is a payment standardization using a QR Code from bank Indonesia which aims to integrate all non-cash payment methods such as E-wallet (DANA, GoPay, OVO, LinkAja, ShopeePay), Mobile Banking (BCA Mobile, Livin'by Mandiri, etc.) payments that are incorporated in QRIS (national QR) to make transactions easier and safer without accepting cash.
Your transactions will be easier, faster, and more secure with a QR code.

For more details, see the information below about QRIS, the benefits of QRIS, and how to create a QRIS.
What is QRIS?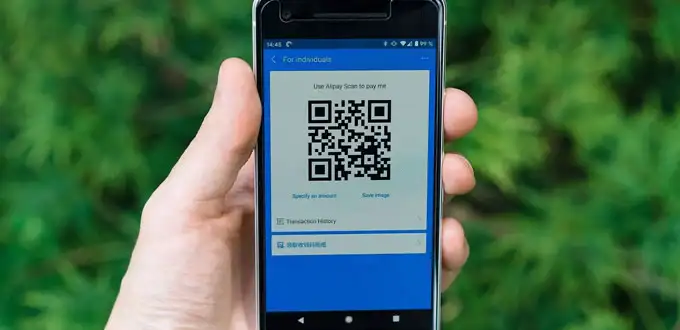 QRIS stands for Quick Response Indonesian Standard, a program launched by Bank Indonesia (BI) as a digital or online payment standard in Indonesia.
The QRIS program was created for practical purposes in payment transactions. As you know, in Indonesia, there are many digital wallets. For example, Ovo, Dana, LinkAja, Gopay, ShopeePay, and many more.
If each digital wallet had a different QR code, it would be inconvenient for both merchants and buyers. For information, before QRIS technology was introduced, every digital payment application in Indonesia had its QR code.
For example, if you want to use ten digital payment apps, you must have ten types of QR codes.
Therefore, QRIS is created and scanned easily through all official digital wallets in Indonesia, such as QRIS BCA and QRIS Mandiri or QRIS Gopay or QRIS Shopeepay.
As already regulated in PADG No.21/18/2019 regarding QRIS International Standards for payments.
It doesn't matter which payment instrument you have; transactions can be done by scanning in one place, namely at QRIS merchants who work with this program.
Benefits of QRIS for Merchants and Consumers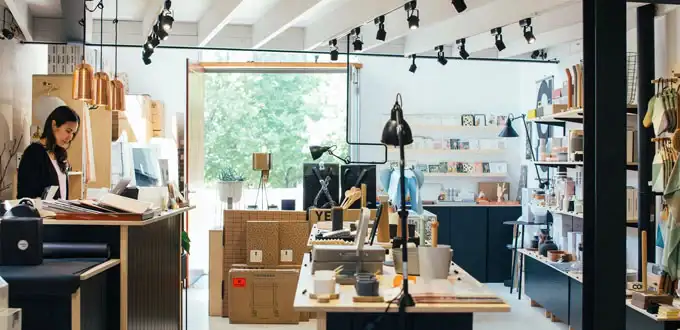 QRIS was created with a good purpose, namely to provide easy transactions with digital payment applications. For this reason, QRIS also offers benefits to those who use it, namely merchants and consumers.
Benefits of QRIS for Merchant
Paying Via QRIS is Easier
Undeniably, the presence of QRIS automatically makes the transaction process easier and more practical. Merchants only need to have one QRIS code to serve various digital payment applications obtained permits in Indonesia.

This also makes the cashier look neater because there is no need to display many QR codes. Each merchant only needs to install one QR code QRIS.

Preventing Counterfeit Money
The circulation of counterfeit money is also a frightening specter for traders. Especially for small traders. Why is there so much counterfeit money circulating?

Because many cash transactions are carried out, counterfeit money dealers have a great opportunity to scam traders with fake money for profit.

If the merchant uses payment using QRIS, getting caught with counterfeit money will be very small. There is no possibility at all. Because the payment is done digitally, and the money given to the merchant comes from automatically deducting the buyer's balance.

Easy to Register for QRIS to Become a Merchant
You don't need to register individual stores with different banks or e-wallets to receive payments. Instead, you only need to register for QRIS once to accept digital payments via any app.
Sales Analysis Made Easier
All transactions are recorded very clearly and in detail. Details such as the origin of the incoming money, the amount, and the transaction time will be reported in real-time by the system.

That way, merchants don't need to make financial records manually and cash flow can be easily monitored.
Benefits of QRIS for Consumers
Various Alternatives to Payment
With QRIS, buyers get more and more benefits because there are more variety of payment alternatives. As explained above, this QRIS can be scanned using various e-wallet or Mobile Banking applications.
Cashless Fast Transactions
Digital payments, especially with QRIS, are, of course, much faster than cash payments.

You don't need to carry large amounts of cash. Because the balance in your e-wallet or bank account will be automatically deducted if you make a payment using QRIS.

Many Interesting Promotions
One of the things that consumers like the most is promotions, whether it's discounts or cashback. If you like these two things, use an e-wallet and make payments using QRIS when shopping.
QRIS Transaction Limit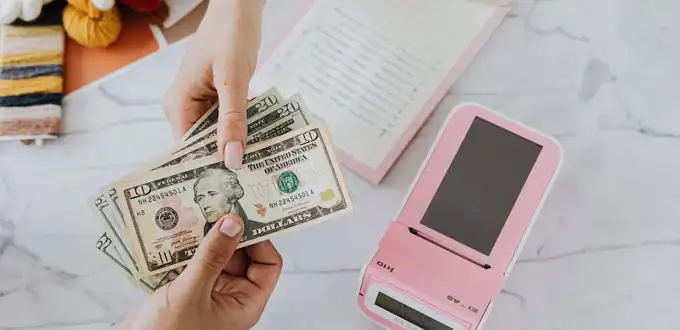 Quoted from Bisnis.com, QRIS transactions during the Covid-19 pandemic period experienced a significant increase, along with the acceleration of digitalization of the payment system.
Bank Indonesia recorded QRIS transactions in nominal and volume terms increased by 290 percent year-on-year and 326 percent YoY in January 2022, respectively.
Bank Indonesia has increased the QRIS transaction limit from IDR 5 million to IDR 10 million per transaction, effective March 1, 2022.
In addition, Bank Indonesia will also continue the inter-country QRIS trial with Thailand and Malaysia and explore QRIS cooperation between countries in the region.

How to Make QRIS Easily
As explained above, the benefit of QRIS for merchants is that it makes sales transaction analysis easier and is recorded in real-time by the system.
Now, to get these benefits, merchants must first register for QRIS, you can see how to register QRIS in the iREAP POS application below:
Log in to your iREAP PRO account via PC.
On the main page select Administration, then Payment Method.
Create a New Payment Method, select the QRIS payment type and Save.
For details, you can visit the link for Payment Methods for Transactions with QRIS.
QRIS Fee For Each Transaction
Payment with QRIS has the term Merchant Discount Rate (MDR).
MDR is a fee imposed by the operator by the standards set by Bank Indonesia.
MDR QRIS is 0.7% borne by merchants or consumers when registering for QRIS.
Compared to the switching costs in GPN, which reach 1%, this figure is certainly smaller and more profitable.
That's how to make a QRIS with the iREAP POS cashier application.
Come on, download the iReap cashier application on the google play store right away! The best solution is to know your store activity from anywhere and anytime.
You can subscribe and use the best android cashier application iREAP POS at an affordable price, or you can try it for free for 14 days.