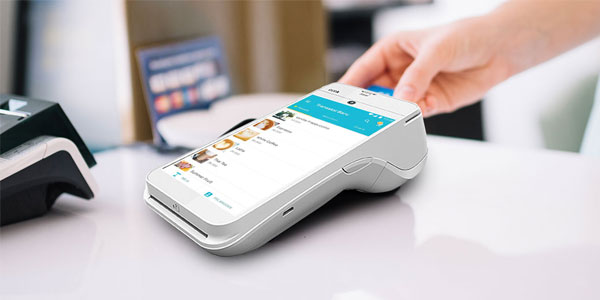 Are you looking for a cashier or Point of Sale application for your business? Pawoon.com or Pawoon is one of the recommended platforms for cashier management.
Fast initial setup and minimalist interface, quickly operated by employees.
Also read: Advantages of POS Products from iReap
As a trusted PoS application, Pawoon.com offers the following conveniences for cashiers and business activists:
Fast and accurate recording

Each order will go directly to the application so that recording errors can be suppressed. Consumers who order also don't need to wait for the waiter or cashier to take notes.

This speed is needed when the business place is full, and consumers do not want to be made to wait because of large orders to arrive.

More organized stock management

The pawoon helps businesses to add the stock, transfer stock to other branches, send pre-orders to suppliers until stock taking a regular account. The record-keeping helps you in managing your inventory.

For those of you who run a culinary business, Pawoon.com can also be relied upon to record raw material stock products that will facilitate the processing of recipes.

The practicality of regulating prices

You who have opened a business branch can set prices without commuting to the relevant outlet. Pawoon.com will assist in customizing product prices for each department if you have to apply price differences. So, you only need to prepare price data that needs to be entered.

Store customer data

In most businesses, customers are the spearhead of success. Pawoon is aware of these critical points and provides features to store data of consumers who make transactions.

From the information that comes in, you can analyze consumer behaviour to best-selling products that are their target for developing new business strategies.

Separate bills and printers

Cashiers can easily set up bills if customers arrive in groups, but need a separate invoice. Then, Cashier can also enter the type of order to each printer according to the kind of kitchen for you who manage the restaurant. That is, the possibility of swapped orders can be appropriately minimised.
Pawoon and Ireappos as trusted cashier applications
Knowing the convenience offered by Pawoon will help you when comparing it with similar applications such as iREAP POS.
With twenty years of experience, iREAP POS has been entrusted by many small to large scale business people to manage transactions. They also continue to follow the times using technology. One of them provides an electronic bill as Pawoon.com did.
iREAP POS also ensures that every customer data that is entered through cashier input is safe from cybercrime.
Moreover, this cashier application is supported by a cloud system to store data online—one of the points sought by business people who do not yet have ample capacity data storage.
Hopefully, this information about Pawoon is useful for your business!