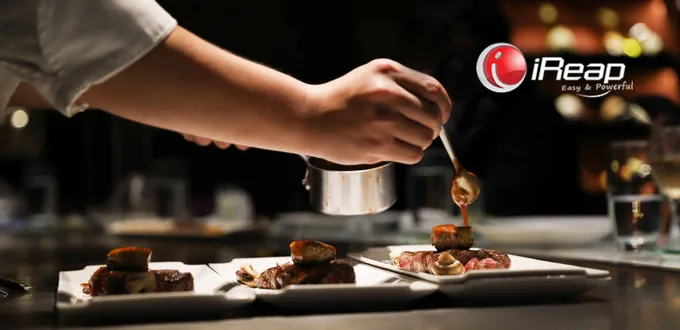 There are many good businesses for beginners, for example, the modern food business. The question is, what food business is selling fast? Some food businesses sell quickly and can be good businesses for beginners, for example, selling fried foods, cheese cassava, creamy chicken skin, banana nuggets, takoyaki, crispy tofu, and even toast are still selling well today. Come on, just read the full review in this iReap article.
Choices of Contemporary Food Businesses that are in Demand and You Can Try in 2023
For novice businessmen, running a contemporary food business, such as snacks and snacks, is much easier and has the potential to sell well. In addition to the easy manufacturing process, running a food business like this does not require a large area.
To increase business opportunities to be in demand, you can choose a business location on the side of a major road, in an office area, campus area, and other locations that are busy with people passing by.
Some choices of products that have the potential to be in demand for contemporary food businesses that you can try include:
1. Crispy Chicken Skin Chips Food Business
In the past, chicken skin was often used as an additive to vegetable soups, stews and other dishes. But now, crispy chicken skin chips are one of the most popular snacks and bring big profits to the sellers.
You can try selling crispy chicken skin chips, especially when it's quite easy to find them. Chicken skin that has been seasoned, immediately fried in a lot of oil and hot. Stir so that all the skin is fried perfectly, and as soon as it looks dry, remove and drain.
Unfortunately, quite a few also think that these crunchy, tasty and delicious chicken skin chips are not good for health. Well, your homework is to find another method to process chicken skin into chips that are not harmful to your health.
2. Banana Nugget Food Business
Indonesian people like bananas, considering that bananas are easy to find and can be processed into various foods. Apart from being fried and boiled, bananas can also be made into nuggets and are one of the most popular contemporary food businesses and have many fans.
Like making nuggets, all you have to do is process the bananas into a dough that can be formed, then coat them with flour and breadcrumbs. Fry a little. Customers will just have to choose what toppings they want. For example, milk cheese topping, Nutella topping, chocolate meses topping, matcha, and so on.
3. Takoyaki Food Business
Takoyaki is a type of snack from Japan which is currently popular in Indonesia. The ingredients are made from flour dough, filled with octopus pieces, then fried in a round mold like a ball.
Currently, there are indeed many takoyaki sellers with various fillings, and they no longer contain octopus pieces. Some fill takoyaki with meatballs, meat, cheese, sausage, chicken and cheese.
If you want to start a takoyaki food business, try to innovate the dough recipe, filling and topping choices. Besides that, try to pack takoyaki with a more attractive appearance.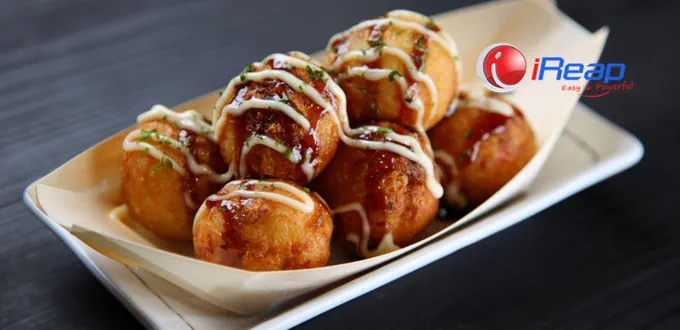 4. Crispy Tofu Food Business
There are many sellers of fried foods and the variations of the fried foods are just the same. If you want to sell fried food too, try selling crispy tofu. This contemporary food business is on the rise and is being hunted by many people because it tastes savory and delicious.
The capital to start a modern food business with crispy tofu products is also not much. But make sure you can get quality fresh raw tofu, so that your crispy tofu doesn't taste sour.
5. Baked Bread Food Business Opportunities
Who doesn't like this one snack? In addition to the varied tastes, the toasted hawker business is a business that has bright prospects for making a profit.
The success of running a toast food business lies in the quality of the bread used as raw material, the variety of flavors, and the way you package it to make it more attractive.
Choose white bread with a soft texture so that when baked it doesn't turn hard. Don't forget to add butter to enhance the taste and aroma.
6. Seblak Business Opportunity
Seblak is a food that is quite popular among young people. Seblak is made from crackers soaked in warm water, so they become soft. Then add a mixture of various spices.
For the toppings, you can add various choices of toppings according to customer requests, for example meatballs, sausages, chicken, macaroni, and so on.
To make it more contemporary, you can also add a mixture of mozzarella cheese, minced meat, seafood or other food ingredients to enhance the taste.
Seblak can be served dry or with gravy, but what is more in demand is seblak with gravy. So, if you want to try this seblak food business, try to be creative in creating your own seblak recipe with a more distinctive taste, or process seblak into a new menu so customers don't get bored.
7. Martabak
Who doesn't like to eat martabak? Many people in Indonesia like this type of food as a snack when relaxing with family or as a treat at family events.
With so many martabak fans, it's only natural that many culinary businessmen try their luck by opening a food business with martabak products. Even so, there are still opportunities if you also want to sell martabak. All you have to do is think about a unique martabak recipe, different contents from the usual martabak, packaging, or you can make a jumbo-sized martabak for a special occasion.
Then for marketing, you can open a roadside stall, provide delivery services, and work with food delivery applications.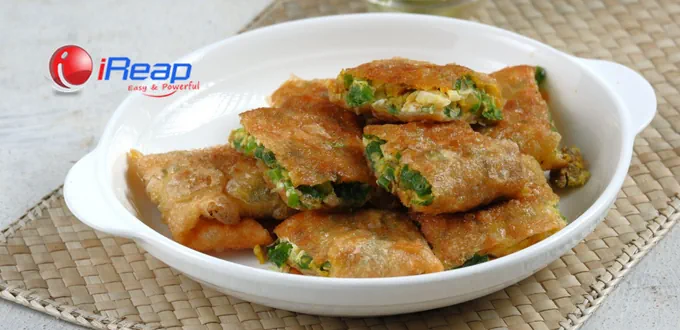 8. Cassava Cheese
Cassava is a type of food that if processed can be a delicious meal. Even the carbohydrate content in cassava can be a substitute for rice. Well, you can use cassava as a superior product for the food business that you run.
One example of processed cassava that you can sell, for example, cassava cheese. Cassava should be boiled first with various spices, such as garlic paste, salt, pepper and other spices. Once soft enough, just fried until dry. Then sprinkle grated cheese as the topping.
9. Pempek
Pempek is a typical food of the people of Palembang, but this food is widely known in various regions in Indonesia. If you want to sell pempek and can't make it, you can work with a Palembang pempek maker. So, you just fry and sell it to customers.
But if you can make it yourself, that's much better, and the benefits you get are much greater. It's just that, make sure the pempek you make has the same / or better taste than the original.
10. Grilled Sausage
Fans of grilled sausages are not only children, but many teenagers and adults also like this food. Most sellers of grilled sausages sell in the square, near schools or culinary centers.
Well, you can start a grilled sausage food business by opening a small shop at home so you don't have to pay for rent. In addition, just take advantage of the cooking equipment at home and don't need to buy special equipment.
The most important thing you need to pay attention to if you want your grilled sausage business to sell well is the choice of available toppings, the taste of the sausages, and how they are packaged.
11. Banana Chips Food Business
If in the review above you have read about banana nuggets, then apart from being used as nuggets, bananas can also be made into chips of various flavors.
All you have to do is process the bananas into chips, then give them various flavors as variants, for example chocolate banana chips, brown sugar banana chips, cheese banana chips, and so on.
Don't forget, pack the banana chips you produce in attractive and hygienic packaging. Then do promotion and marketing to reach a wider market, for example marketing on social media.
Conclusion
The current food businesses above are just some of the business opportunity ideas that you can try and can be a source of income. Whatever type of food business you ultimately choose to develop, make sure you have good financial management and regularly conduct business analysis.
So that finances can be managed properly, just use the iReap POS cashier application which makes it easier for you to record every business transaction. Don't forget to carefully calculate the Cost of Goods Sold so you can determine a selling price that is suitable and profitable.
Or if it doesn't match the food business idea above, and you want to open a food stall instead. Try reading this article first: Here's how to make a lot of profit in a food stall business.