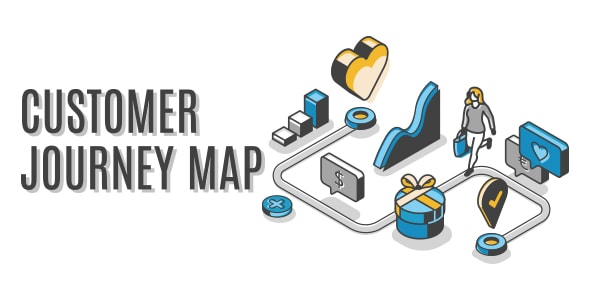 Many business people in Indonesia still use the old ways of offering the products/services they sell. There are still many who only sell products/services without understanding what the customer wants. In the end, the business was less successful and even went bankrupt.
How about you? Have you ever thought that potential customers can be directed to buy the products/services you sell by understanding their interactions and providing the experience they want?
Customer Journey is a journey of user interaction with the company (both products and services) provided by the business. By understanding the customer journey, business people can likely sell products/services faster because they can realize their desires.
Through customer journey analysis, users who are already aware will be directed to use a product/service.
The Customer Journey can be analyzed through the Customer Journey Mapping, a diagram that maps every step the user takes when involved with the product, whether in the form of direct product usage experience, purchase experience, user service, or other experiences.
Customer Journey Mapping Element
In this article, I will explain some of the elements of Customer Journey Mapping so that you can better understand and start doing it.
Collecting Data:
You must have complete information about a user, including general identity data, characteristics, habits, user goals, and various other information. This is very important as initial data that you can analyze.
Knowing Specific Time Used:
You must understand the stages of interaction that describe the time span of user interaction when getting to know the product from start to finish.
Understanding Emotions:
You must know all kinds of emotions or expressions from users when interacting with a product in an interactive medium.
Understand Every Touchpoint:
You must understand each activity that describes the stages of interaction between the user and the product, from what happens when the user recognizes the product, when he interacts with the website, and when he starts using the product. Each touchpoint must have creative content to attract users.
Analyzing Channels:
You must know about the digital and offline media that users prefer. This becomes very important so that marketing communication activities become more effective.
Dear readers, I suggest you understand the Customer Journey better because this will help you to be able to do many creative things that customers want. Thus you will win the competition.
Written by,



Djoko Kurniawan
Senior Business Consultant | UMKM Expert
DK Consulting Group Jakarta
Email: info@djokokurniawan.com | IG: djoko.kurniawan
www.djokokurniawan.com | www.konsultan-franchise.com | www.indonesia-franchise.com