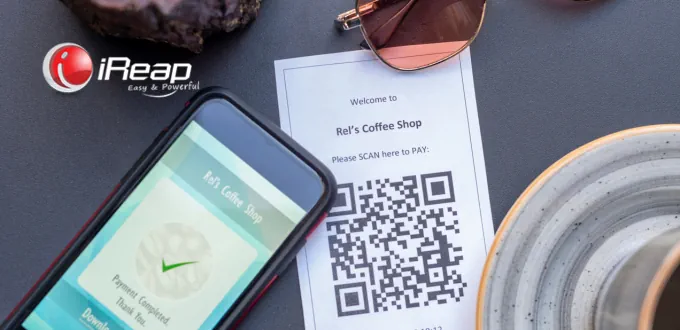 Can QRIS be used for individuals? Of course, I can. Even for MSME and SME business owners or for those who are just starting a business, it is recommended to choose individual / individual use when registering so that not too many documents are needed.
However, before providing the QRIS payment method at business outlets, it is better to study several important factors that you need to pay attention to when choosing and using QRIS. Come on, read the full review in this article.
7 Important Factors You Need to Pay Attention to When Choosing and Using QRIS
1. Choose a QRIS Provider that is Trusted and Supports Various Types of Payment
When deciding to provide a payment option in the form of QRIS at business outlets, the first thing you need to do is choose a trusted QRIS provider or provider that supports various types of payments.
This is important so that all business transaction processes are guaranteed security and avoid unwanted things. Even if necessary, make sure that the QRIS provider is officially registered and already has certification from Bank Indonesia...
2. Choose a QRIS Provider that Has Ease of Integration
A good QRIS provider is one that can provide QRIS with high integration capabilities to point of sale (POS) systems. This means that QRIS can be used together with the cashier application that you are using.
The goal is to make it easier for you to manage transactions and payments, and avoid data input errors that often occur when entering data manually.
For example, you can use the iReap POS Pro cashier application which has worked with Espay as a payment gateway, and has also been integrated to accept payments with QRIS.
Not only for receiving payments, QRIS integration with iReap POS allows you to find out how much money you received from QRIS service providers after deducting transaction fees.
Do you want to try it for free for 14 days using iReap POS Pro which is integrated with QRIS? Click this link: Try iReap POS Pro free.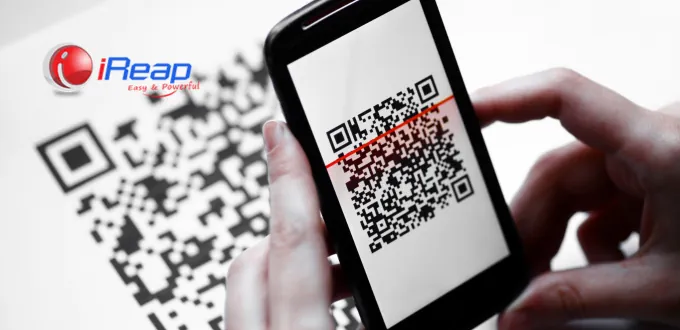 3. Pay Attention to Transaction Fees and Ease of Making QRIS
Transaction costs are a very important factor for businesses in using QRIS. Don't let these transaction costs reduce the profit you should get.
So, try to find as much information as possible regarding the policies provided by QRIS providers regarding transaction fees, bearing in mind that each provider has a different transaction fee policy.
Meanwhile, if you choose to use iReap POS which already has the QRIS feature, the fee is only 0.7% per transaction and a settlement fee or seeking money from QRIS to an account of IDR 5,000 unless you use a Bank Mandiri account, then there is no settlement fee.
4. Choose QRIS with Multiple Payment Options
Even if you already know that the point-of-sale (POS) cashier application that you are using is integrated with QRIS, still find out what payment options are available. This is important, you know, because consumers have different habits in using payment applications.
Better yet, choose QRIS which can accept many payment options, starting from e-wallet (DANA, GoPay, OVO, LinkAja, ShopeePay), Mobile Banking (BCA Mobile, Livin by Mandiri, etc.) as well as all payments that are part of QRIS (QR national).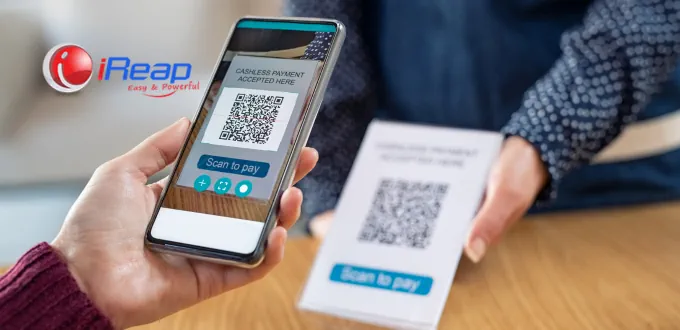 5. Beware of the Risk of Fraud
As a businessman, you must always be careful of the risk of fraud. Indeed QRIS has a high level of security. Even so, there is still a risk of fraud that can occur.
Therefore, you must be careful and detailed when receiving payments from consumers. For example by checking customer identity and verifying transaction information correctly. Also, make sure you are using a valid and safe QRIS device.
What are examples of fraud risks that might occur when using QRIS or receiving payments from consumers using QRIS? Here is one such case: Viral! Pay Using QRIS Customers Turn Out to be Lying!