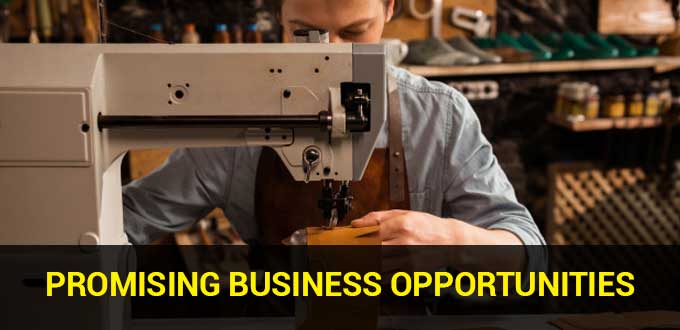 Who doesn't want to have a promising small capital business opportunity? Anyone wants to own a business with a substantial profit without having to fear the disadvantages. However, coming up with ideas about promising business opportunities is quite tricky.
It is not easy for people to find business opportunities; limited experience and capital become obstacles to running their business.
Some aspiring entrepreneurs decide to step down when they encounter obstacles when starting a business, even though promising business opportunities are in sight. The classic problem that we often hear is the lack of initial capital to start their business.
What kind of business is promising and profitable even for beginners who are just getting into the business world. Check out the following reviews.
Definition of business opportunities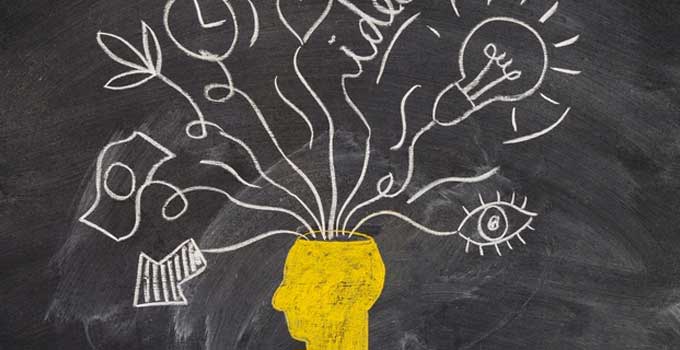 The business opportunity consists of two words, namely opportunity and effort. Opportunity can be defined as something that can happen and can generate profits or opportunities that come.
While the effort can be defined as action to direct thoughts and energy in achieving goals or targets.
The following are some of the definitions of business opportunities described by experts.
Understanding business opportunities according to experts
Thomas W. Zimmerer is one of the leading entrepreneurship experts whose credibility has been recognized. Many of his opinions or statements are considered in the business world.
One of them is the definition of business opportunity, which means the application of innovation and creativity. This is done from the results of the thoughts used to solve life's problems so that opportunities arise to be used.
Not much different, Dr D. J. Schawrtz describes business opportunities as something that it can use to advance business. In his book, he even provides various ways to take advantage of existing business opportunities. And must be taken seriously without any impossible words.
Finally, an entrepreneur from within the country, Arif F. Hadipranata, believed that business opportunities are risks. So, he thought that a business person should make friends with such things.
A business opportunity is a risk that must be taken to face and manage any financial problems experienced by a prospective businessperson.
Business Opportunity Analysis
Before starting a business, it turns out that it is necessary to conduct a business opportunity analysis first. This analysis aims to support the smooth and successful success of the company in the future. This is because there are quite a lot of novice businessmen who do not do business opportunity analysis.
Then there are many doubts in their business and even confused about having to decide which product or service to sell. Check out the following reviews about the business opportunity analysis.
How to Analyze Business Opportunities
Business opportunity analysis is closely related to business ideas and company strategies. This analysis is instrumental in developing sales strategies for creating new business ideas.
This can be done using a SWOT analysis (Strength, Weakness, Opportunity, and Threat). By knowing the strengths, weaknesses, opportunities, and threats is one way to analyze business opportunities.
Strength
What is meant by Strength is the advantage possessed by the company or business that you will run. A business's strengths can be found by looking at its uniqueness that competitors do not have.
Weakness
Then Weakness is a weakness that is owned and hurts the company. Such as what factors make the company's performance decrease.
Opportunity
Then there is the opportunity which is an opportunity that the company owns. So the company has the opportunity to develop in the future. Here it would be best if you looked at what trends are in line with your business.
Threat
Finally, there is a Threat; you need to learn the obstacles that keep the company from growing, like the latest technology, the latest government regulations, and many others.
Also read: What is a SWOT analysis ?
How to find business opportunities around you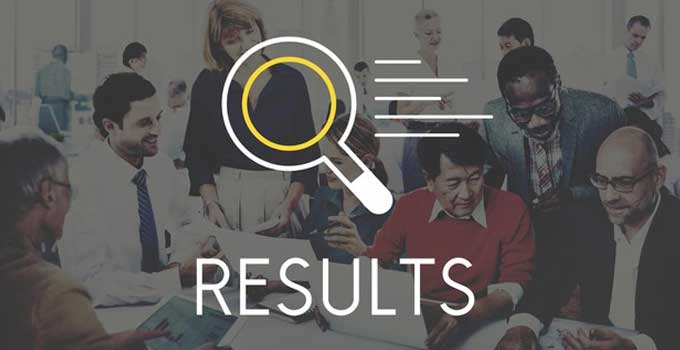 One of the difficulties faced by someone who will start a business is finding promising business opportunities. Many beginners in the business world are still confused about choosing the right company, so they are waiting for a chance.
Even if opportunities don't just come, you need to find and create your own. Here are some ways to find business opportunities in your area.
1. Seek Business Opportunities from your talents
The most effective way to find business opportunities is to start by looking for the talents within you. Because sometimes, a person doesn't realize that the real potential can be used as a business opportunity.
Many people have unique talents that others don't have, so this can be a potential business opportunity.
2. Collaborating with other businesses
If you're having trouble because you don't have a strategic business location, then you can work with other business owners. You can cooperate by entrusting sales items to them.
You can offer a profit-sharing agreement. Leave your product in their business that has a strategic location; of course, in this way, your product has the potential to be bought by people.
Finding ways to see business opportunities is difficult but not as difficult as one might think because this opportunity can actually be obtained from everyday life or around you.
Things that must be emphasized in starting a business are strong determination, courage, discipline, and enthusiasm to continue to learn.
Also read: Small Capital Business with Big Profits that are Easy to Do

Determine small capital business opportunities
If we talk about businesses with small capital, we have enough capital to start a business. Even though a limited amount means we still have to spend money. We must also have non-material capital such as knowledge of the business to be implemented, strong will & efforts.
The following are some examples of small and medium-sized business opportunities that small and medium entrepreneurs often run:
PromisingOnline Business Opportunity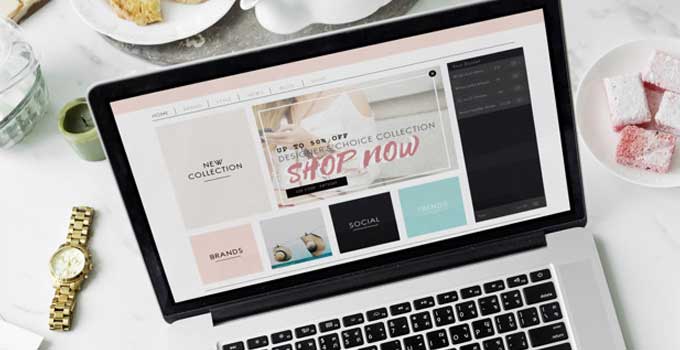 Online business is very suitable when combined with the offline business that we have. For example, we have a furniture shop, now we can sell furniture online, and of course, the market will be wider because your business can reach more people through the internet.
However, if we don't have an offline business, we can still build an online business. Here are some online business opportunities that can be done from home with a small capital:
1. Online Businesses Become Freelancers
Many freelance writers are required as contributors to websites and blogs. The main job of this writer, of course, is to make interesting articles to be published.
This business is also increasingly profitable because many large companies are looking for writers online to fill out articles on their blogs and websites. Usually, a blog/website that has started many visitors will need an article writer to update the content. The more content that is built, the opportunity to get website traffic will also be even more significant. That is why freelance writers are often sought after by blog/website owners.
Read: Examples of Promotional Words Collections
2. Business By Creating Online Shop
Online store businesses can be run by offline stores and want to increase sales by selling online. And this business can also be done by people who don't have a product by joining a supplier or manufacturer that offers a drop ship or reseller system.
For an online store to be successful, you should know the proper digital marketing techniques. You can also use the marketplace to facilitate the buying and selling process with online stores.
3. Affiliate Marketing
An affiliate marketing business is an online business that is easy to do. It also doesn't require any capital as long as you have a website or blog as the ingredients.
This method of business work by inserting a link on the web or blog. Then the profit will be made from the number of visitors to the link. Usually, there will be separate provisions based on the number of visits from links, sales or even as a member.
Interestingly, this business provides an advantage because it is enough to place a link on the web or blog, continuing to deliver profits. It can be said as passive income in the business.
4. Online Business By Becoming an Influencer
Influencers are also seductive online business. Influencers don't just have to have several followers on social media. But also able to give a role or influence their followers.
No wonder influencer rates can range from millions to tens of millions?
Influencers aren't just on Instagram. On the contrary, Influencers spread almost on all social media. They are starting from Twitter, Facebook, Tiktok and YouTube. These platforms have their lineup of influencers with a significant influence on their followers.
Becoming an influencer also requires almost no capital. Although, of course, strong branding and copywriting skills are required to influence their followers.
5. Business Opportunities to Become a Dropshipper
One side business opportunity that can be glimpsed is usually done in addition to the main job. So if you have a job, a side business can be an opportunity to earn some extra cash.
One promising side business opportunity, of course, is a drop shipper. Currently, there are many choices of businesses to become a drop shipper. And choose a product that will get a hefty profit.
Dropshipping also barely requires capital. To run this side business opportunity only by having an internet connection, marketing or marketing skills, and even a bank account.
Offline Business Opportunity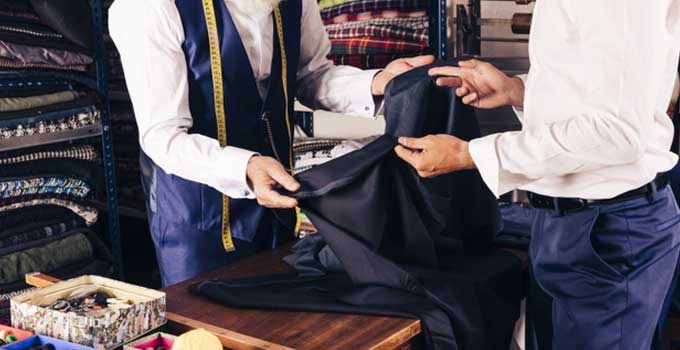 There are many business opportunities with small capital that can be done from home. We can do all the processes of running a business well without having to rent a place. We have to consider the market around us, will some people need the products we sell there?
Here are some small capital business opportunities that can be done at home offline:
1. Business Opportunities as a Home Tailor
Do you have sewing skills? The sewing business opportunity at home can be an option. This business does not require large capital, only sewing machines and sewing skills.
Although it does not require significant capital, the home tailor business opportunity also promises profit prospects. No wonder, during the Covid-19 pandemic, many started home tailoring businesses by making various kinds of masks.
A home tailor business will be promising when the location is crowded, from repairing damage to clothes to making new clothes.
Read: How to Become a Successful Entrepreneur?
2. Top-up Business
This home business also continues to increase. And still provide considerable benefits. Plus, of course, it's easy to manage and run from home. As the name suggests, this business is a service to help top-up. Starting from charging electricity pulses and internet packages, prepaid electricity, to top up for e-money which is currently also widely used.
This home business opportunity is also easy to do, nor does it require significant capital. Even the turnover of money for this business can be said to be fast.
Suppose you are active in the network, an organization with a significant number of members, or college kids. In that case, the top-up business opportunity can be very lucrative, as you can sell it to friends in networks, organizations and colleges.
However, running a top-up business requires seriousness and a good marketing strategy because currently, the competition to sell top-ups is quite tight.
3. Motorcycle Washing Business
Is your house located on the side of the road or has a large area of ​​land? Then a motorcycle washing business can be an option. Like some other home businesses, there is no particular skill to open a motorcycle wash. Not even a lot of capital is needed to start this business.
This business opportunity does not require significant capital and expertise; to start a motorcycle washing business only requires the correct location. Especially if you open this business at home, it must also consider water availability and a dirty water disposal system.
For the motorcycle washing business to sell well, there are several things you can do, such as providing a comfortable waiting area, providing various promotions, and free motorbike wash vouchers for several arrivals.
4. Culinary Business
If you have a unique recipe or can make a snack that many people like, you should consider business opportunities in the culinary field.
This promising business opportunity is perfect for those who love the culinary world. Not a few people are successful in running a food business; even their business grows and opens branches in other places.
Also, note that the culinary business is one business model that will never go downhill. Why? Because culinary or food is a basic human need. Even though we have found many types of culinary businesses now, there will still be other types of culinary businesses with different displays and packaging.
It can also run this business model with relatively small capital. And if you don't have any skills in the culinary world but want to own a food business, you might consider buying a food franchise with little capital, such as a snack franchise. One of the snack franchise businesses that you can consider is a fried franchise business because it has many fans.
5. Laundry Business Opportunities
If we look at the laundry business, there are more and more services; some even offer to pick up clothes in the laundry. And the laundry business will usually be in demand if the location is close to campus and boarding houses.
If you feel that this business is right for you, you should immediately do it because it will always be sought after by many people.
There are several pieces of information that we must look at if you want to be successful in the laundry business;
Pay attention to the target market. Before opening a laundry service business, we must know who the target market often uses the laundry services offered. Usually, people who often use the laundry service are college students and office workers who are still single. But customers may come from various segments, for example, homemakers.
Capital is an important factor to consider. Not only material capital but also knowledge about the laundry business, management skills, and business networks.

Laundry business location is also a determinant of success in this business. Try to open a laundry business in a fairly busy location, for example, around offices, housing, dormitories, or boarding houses.

Choosing and nurturing employees is also not to be underestimated. If you entrust a laundry business's operation to an employee, make sure that the employee is knowledgeable enough.
Lastly is the marketing and promotion process. Apart from using offline media for promotion (such as banners, brochures, pamphlets), consider promoting via the Internet (e.g. promotion on Facebook).
6. Handicraft Business Opportunities
The hobby of making handicrafts? This can be a business opportunity. Currently, handicrafts are very popular and hunted. Only need to develop creativity and also the ability to be able to make interesting and usable crafts. Is it for home furnishings and decoration, or to wear?
For best-selling handicrafts to sell, uniqueness is indeed the main point. Apart from that, marketing skills are also required so that the marketing of handicrafts can be broad.