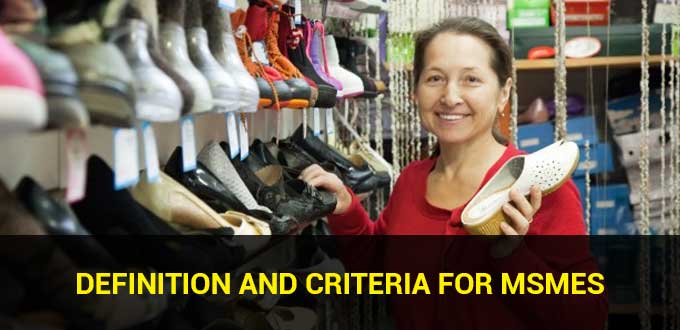 MSMEs stands for micro, small and medium enterprises. Even though it seems small, in reality, MSMEs significantly impact a country's economy. From morning to night, we can meet with MSMEs activists.
According to the Ministry of Cooperatives and SMEs of the Republic of Indonesia, as quoted Kompas (20/12/2019), MSMEs absorbed 89.2 percent of total workers in Indonesia in 2016. The number is significant.
This can be seen as an attractive opportunity for a country's economy.
Further explanation about MSMEs will be discussed in full in this article; let's see the following description of MSMEs.
What is MSMEs?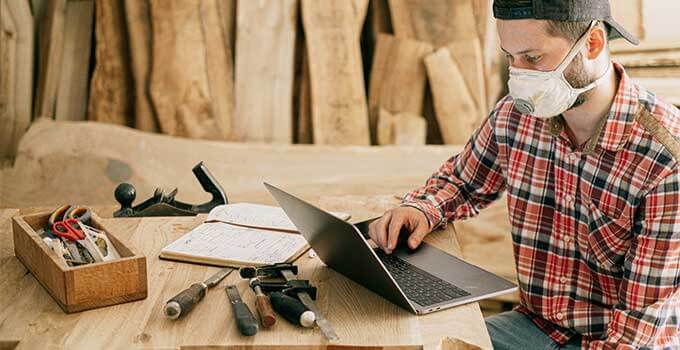 Micro, Small and Medium Enterprises (MSMEs) have a significant role in the industrial and economic sectors.
According to law no. 20 of 2008 concerning MSMEs says that MSMEs are small companies that are owned and managed by a person or owned by a small group of people with a certain amount of wealth and income.
Even though they are small, MSMEs have been proven to drive the country's economic progress. MSMEs are driving the country's economic revival after several crises.
For example, in the 1998 monetary crisis and the financial crisis in 2008, MSMEs were one of the most significant factors in the revival of the Indonesian economy.
Indonesia is very dependent on the MSME sector. The majority of jobs created in Indonesia are open, thanks to the presence of MSMEs.
Most of these small businesses are struggling in trade, food, food processing, textiles and garments, wood products, and non-metallic mineral production.
Based on Law Number 20 of 2008 concerning Micro, Small and Medium Enterprises, the criteria for MSMEs can be differentiated based on the number of net assets (assets) and the number of annual sales (turnover per year), while according to the Central Statistics Agency (BPS), the number of employees is also become a variable in determining the criteria for MSMEs.
Also read: What is Entrepreneurship and the characteristics of being a successful entrepreneur
In law no. 20 of 2008, regarding the meaning of MSMEs, differentiated MSMEs' criteria include micro, small, medium and large businesses.
According to Bank Indonesia (BI) data, the number of MSME players in Indonesia currently reaches 56.54 million units or 99.99% of the total business actors. In other words, micro, small and medium enterprises (MSMEs) are the most significant number of business groups in Indonesia.
We can understand that micro, small and medium enterprises (MSMEs) have a significant role in Indonesia's economy. Apart from that, this business group has also survived the various economic turmoil that Indonesia has experienced so far.

Criteria for MSMEs According to Law no. 20 of 2008
To determine what type of business will be carried out, you need to pay attention to the criteria first. This is important because it will affect managing a business license and determining the amount of tax that will be charged to MSME owners.
Here are some criteria for micro, small, medium and large businesses.
1. Micro Business
The first criterion for MSMEs is micro-enterprises. Namely, businesses that have net assets of around Rp. 50 million. Usually, this type of asset in the form of buildings and business premises is not included in the calculation. The proceeds from the sale of micro-businesses each year are no more than Rp. 300 million.

Also, micro-businesses have specific characteristics; for example, they never carry out systematic financial administration, find it challenging to get assistance from banks, the goods sold are constantly changing, and the form of business is relatively small.
Examples of micro-businesses include rice stalls, grocery stalls, barbers, catfish farmers, chicken breeders, and many more.
2. Small Business
A small business is a productive economic business that stands alone, whether owned by individuals or groups and not as a business entity.
A business that is included in the criteria for small-scale business is a business that has a net worth of Rp.50 million to a maximum of Rp.500 million. The company's annual sales result is more than Rp.300 million, up to a maximum of Rp.2.5 billion.
Small businesses also have specific characteristics. This means that companies that do not have a bookkeeping system will find it challenging to increase their business scale and still have limited capital—examples of small-scale businesses such as convenience stores, cooperatives, mini markets, etc. Also, informal interactions such as meat sellers, vegetable sellers, street vendors, and so on.

3. Medium Business
Medium-sized enterprises are businesses in a productive economy and are not a subsidiary of a major company and are a direct or indirect part of a small or large business with total net assets as regulated by law.
Medium-sized enterprises are often categorized as large businesses with the criteria of net assets reaching more than Rp.500 million, up to a maximum of Rp.10 billion – not including buildings and business premises. And the annual sales of more than Rp.2.5 billion, up to a maximum of Rp.50 billion.
Medium-sized enterprises usually have more modern business management characteristics and have implemented a financial administration system, although with a minimal model.
Also, workers in companies with medium-sized business criteria usually have health and labor insurance. As for the company itself, at least it must have an NPWP, business license and other legality. Some examples of medium-sized enterprises include agriculture, plantation, livestock and forestry enterprises on a medium scale.
In the large-scale trade sector, this type of UMKM also involves export-import activities. The industrial sector, which is included in medium-sized enterprises, is the food, metal and electronics industry. The mining business is also classified as a medium-sized business.
4. Big Business
Large enterprises are productive economic enterprises carried out by business entities with net assets or annual sales proceeds greater than Medium Enterprises, including national or private businesses, joint ventures, and foreign businesses carrying out economic activities in Indonesia.
This type of business has more than Rp.10 billion assets with a turnover of more than Rp.50 billion per year.
Types and examples of MSMEs in Indonesia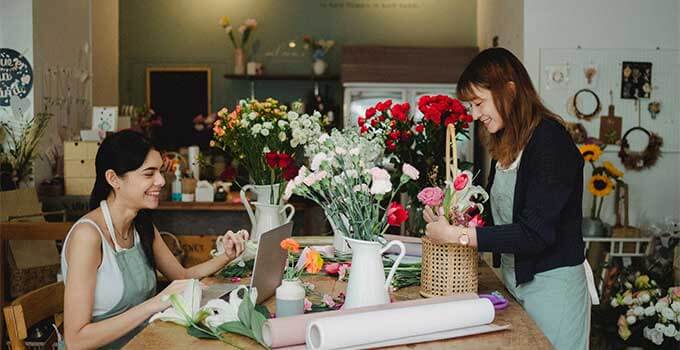 As explained in the definition of MSMEs in the Presidential Decree of the Republic of Indonesia No. 20 of 2008, community economic activities on a small scale need to be protected and prevented from unfair competition.
In the last decade, the MSME business has become increasingly rampant, starting from the home scale to a larger scale. The following are several types of businesses included in MSMEs:
Agribusiness SMEs
This type of UMKM is a business engaged in the agriculture and livestock sector. To run this type of MSME, you can start by buying vegetable, coffee and fruit seeds that can be harvested and resold.
Culinary MSMEs
This type of UMKM is in great demand because it never dies. Because culinary is one of the basic human needs. Although trends often change within a short period, however, many businesses can adapt to them.

Armed with innovations in the field of food and capital that are not too big, this business is quite promising considering that every day people need food.

UMKM for Crafts and Souvenirs
A fairly popular business line from MSMEs is handicraft and souvenir products that have proven effective during the pandemic because they encourage handicraft business players to continue to innovate and change their marketing strategies.
MSMEs Field of Daily Needs
Stalls or Grocery Stores, there are around 3 million stalls throughout Indonesia, where these stalls range from micro-entrepreneurs selling on the backyard, to larger stalls in markets or shop houses.

Indeed, there are still many MSMEs in other fields that you can work-on. As long as you continue to innovate and develop creativity, the MSME business you are doing can grow on a larger scale and contribute to the Indonesian economy's progress.
From the explanation above, we can understand that MSMEs are a productive small business group and have an essential role in Indonesia's economy.

The critical role of MSMEs in Indonesia is even mentioned as the backbone of the Indonesian economy. That is why cooperation for the development and resilience of MSMEs is needed. If you are a Small Microentrepreneur, let's join the Association IUMKM Indonesia AKUMANDIRI to grow together.
This is a brief explanation of MSMEs' definition, criteria, characteristics, and some examples of MSMEs in Indonesia. Hopefully, this article is helpful and adds to your insight.