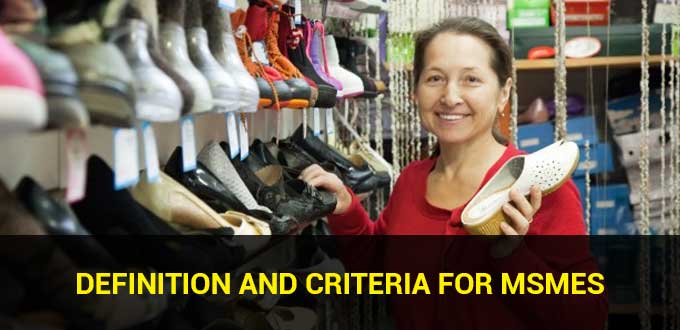 What is meant by SMEs? MSMEs are productive businesses owned by individuals or business entities and have met the criteria for being a micro business. Find out a complete explanation of the meaning of MSMEs and the criteria for MSMEs according to Law No. 20 of 2008 in this article.
What is MSME?
UMKM is an abbreviation for Micro, Small, and Medium Enterprises. According to Law no. 20 of 2008, the definition of UMKM is a small business owned and managed by a person or group of people with a certain amount of wealth and income.
Even though they are still included in the small and medium business category, MSMEs have a significant role in improving the country's economy, play an essential role in advancing various industrial fields, and can even absorb many workers.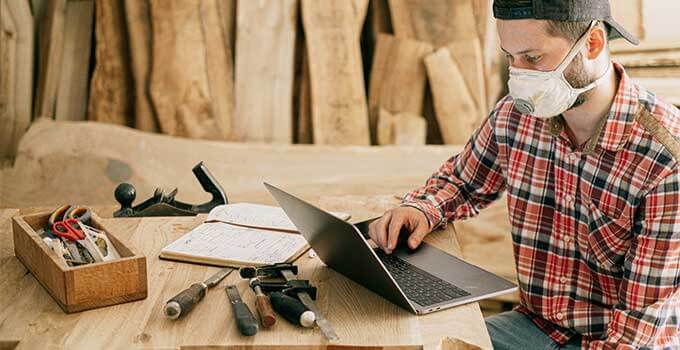 The Role of MSMEs in Improving the State's Economy
Micro, Small, and Medium Enterprises (MSMEs) have a significant role in a country's industrial and economic fields. It became a driving force for the country's economic revival during the crisis in Indonesia.
For example, in the 1998 monetary crisis and the 2008 financial crisis, MSMEs became one of the most significant factors in the revival of the Indonesian economy.
Then during the pandemic since 2020, MSMEs survived and even contributed to producing export products. As written in the press release of the Coordinating Ministry for Economic Affairs of the Republic of Indonesia on 1 October 2022, the total contribution of MSME exports increased from 14.37% in 2020 to 15.69% in 2021...
In addition, the role of MSMEs in Indonesia's economic growth reaches 99% of all business units, contributes to a GDP of 60.5%, and can absorb up to 96.9% of the total national employment.
The magnitude of the increase in the economy and MSMEs is because there have been many MSMEs movers and activities who know how to become successful entrepreneurs and the benefits of being an entrepreneur for the millennial generation.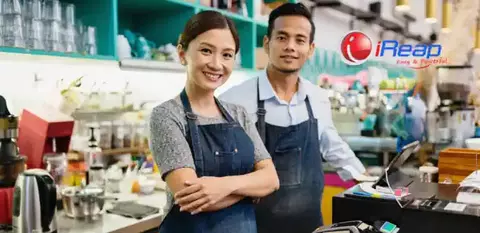 Criteria for SMEs According to Law no. 20 of 2008
Based on Law Number 20 of 2008 concerning Micro, Small, and Medium Enterprises, the criteria for MSMEs can be differentiated based on the total net assets (assets) and the number of annual sales (turnover per year), including micro, small, medium, and large businesses. Meanwhile, according to the Central Bureau of Statistics (BPS), the number of employees is also a variable in determining the criteria for MSMEs. Here's an explanation.
1. Micro Business
Micro businesses are businesses that have net assets of around Rp. 50 million, but the shape of the building and place of business are not included as net assets.
Other criteria have entered into a micro business, including:
Maximum sales of IDR 300 million/year.
Relatively small business form with products sold frequently changing according to market demand.
Not yet having a systematic financial system.
Often have difficulty getting bank help due to the lack of proper financial records.
Some examples of businesses in the micro business group include rice stalls, grocery stalls, barbers, catfish breeders, chicken breeders, and many more.
2. Small Business
A small business is a productive economic business that stands alone, whether owned by individuals or groups and not as a business entity. The criteria for businesses that are included in the small business group include the following:
Has a net worth of Rp. Fifty million up to a maximum of IDR 500 million.
Results of business sales each year reach between Rp. Three hundred million to a maximum of Rp. 2.5 billion.
Don't have a bookkeeping system yet.
It is difficult to scale a business due to limited capital.
Examples of small-scale businesses include department stores, cooperatives, mini-markets, etc. In addition, there are informal businesses, such as butchers, vegetable sellers, street vendors, and so on.
Do you have a business that goes into small business? If so, start recording finances by using a free cashier application. With systematic financial and bookkeeping records, it can help you monitor capital, profits, and even complete financial analysis. This way, you can improve and grow your business more significantly. Click the banner below to download the free cashier application.
3. Medium Enterprises
A medium business is a productive economic business, not a branch or subsidiary of something, and is a direct or indirect part of a small or large business.
Some of the characteristics of businesses that fall into the category of medium-sized businesses based on Law No. 20 of 2008, namely:
Net assets reach more than IDR 500 million to a maximum of IDR 10 billion, excluding buildings and business premises.
Annual sales results of more than IDR 2.5 billion and a maximum of IDR 50 billion.
Already have more modern business management.
Implementing a financial administration system, although with a minimal model.
Complete licensing documents, starting from NPWP, business license, and other legalities.
Workers in medium-sized businesses already have health and employment insurance.
Some examples of medium-sized businesses include agriculture, plantations, animal husbandry, and forestry on a medium scale. Meanwhile, MSMEs engaged in large-scale trading are usually involved in export-import activities.
What about SMEs engaged in the industrial sector? Typically they will be more active in the food, metal, and electronics industries. Likewise, if the MSMEs you build are engaged in the mining sector, they are included in the medium-sized business category.
4. Big Business
A large business is a business activity carried out by a business entity with a net worth or annual sales results more significant than a medium-sized business.
Generally, large businesses include national or private companies, joint ventures, and foreign firms that carry out economic activities in Indonesia.
This type of business has assets of more than IDR 10 billion with a turnover of more than IDR 50 billion annually.
From the explanation regarding the definition of MSMEs, roles, and criteria for MSMEs according to Law No. 20 of 2008, you have an idea of ​​what MSME is, right? Now take another look at the business that you are currently running. Are you in one of the categories above? If you are a Micro Small entrepreneur, let's join the Indonesian IUMKM Association AKUMANDIRI to grow together. In addition, find out also the types and examples of MSMEs in Indonesia.