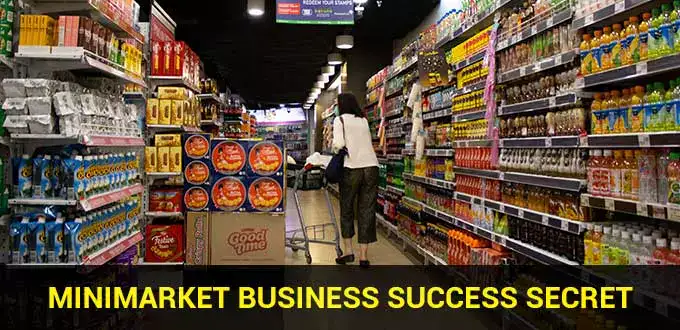 For those who want to enter the business world, you can choose various types of business options that suit what you want. For example, if you're going to build a business with great potential, you can try a minimarket business.
The presence of this business is one of the businesses that can meet the community's needs, especially those not found in traditional stalls in general. Therefore, this one business can be a solution for those who want to enter the potential business world.
Minimarket Business Opportunity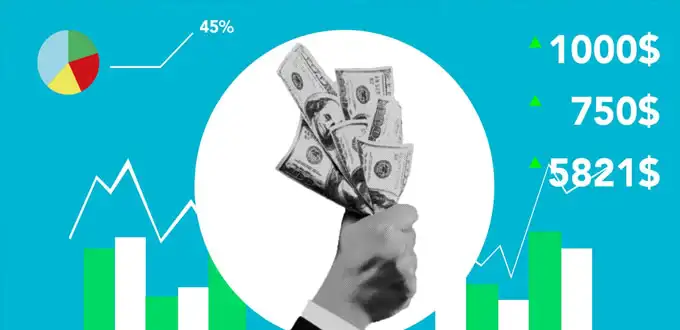 Choosing to open a minimarket business is a very profitable business, both independent minimarkets and franchises. In addition, the existence of a minimarket in an area will make it easier for the surrounding community to get their daily needs.
Therefore, this business is a pretty lucrative business and has a high chance of bringing big profits. Why is that?
Of course, because this business is not a seasonal business that will only sell when it's in season, it can be sold at any time according to the surrounding community's needs.
This promising prospect is used by business actors who are just starting a business as an attractive opportunity. For example, you can open a minimarket franchise or a home-based minimarket business independently in your nearest area.
This will be very beneficial for you, especially if there is no mini market in the vicinity as you want. Even though there are usually franchise minimarkets close to each other, they will still sell well and be visited by customers.

The main principles of minimarket business people are more affordable product prices and a comfortable and clean shopping place. That way, customers will be more comfortable when shopping. In addition, to buy the products they need, customers will immediately take them to the cashier without bothering to ask.
Neat arrangement of goods and supported by complete products is also one of the attractions for customers to shop at your minimarket outlets. So, there's nothing wrong with starting a business by opening a minimarket outlet?
In this case, you can choose to open an independent minimarket with your name label or open a minimarket franchise that is widely known by the public today. The advantages of both minimarket businesses can bring various benefits for you, especially if you can manage them optimally.
Starting a Minimarket Business Independently or Franchise?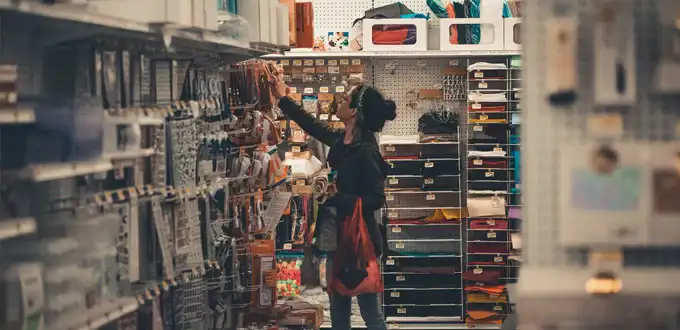 To start a minimarket business, you choose to set up an independent minimarket outlet or a franchise. Both require large amounts of capital and have their advantages and disadvantages.
Well, to be able to confirm your choice, then you can refer to the following explanation!
Independent Minimarket Business
The first option that can be considered for those of you who want to open a minimarket business is to start an independent minimarket business. In this case, you do not need to depend on others to manage your business.
You are free to determine your business management, from sales and bookkeeping to various other creatures. You can also decide on your own capital according to your ability at the beginning of opening a business.
However, you also have to try even more challenging to raise your minimarket brand because people certainly don't know, and it will be awkward to visit your minimarket outlets. This requires significant effort for an independent entrepreneur like you.
In starting an independent minimarket business, you must work hard to reach your target market. But, of course, this isn't easy at the beginning of your business journey.
With good consistency and cooperation, your business will slowly be known by the public and be able to expand its business to a larger realm. In this case, you can also open other franchise branches for novice business people to start entrepreneurship.
Franchise Minimarket Business
The next minimarket business option you can try is to open a minimarket on a franchise basis. In this case, you can choose several franchises commonly known by the public to serve as a reference.
Each franchise will, of course, offer the convenience of doing business without the need to think about complicated trade management. You can choose a business capital package that the minimarket company has determined. Then you can run your business and stay focused on finding customers.
On the other hand, the franchise also requires you to spend money in each predetermined period to increase the franchise brand's contract period. Of course, this also drains your business finances because you have to extend the contract period.
When you are struggling to make a profit from the business you run, you should still think about the cost of contract renewal by the agreement with the company.
Opening a minimarket outlet with a franchise also makes it easier for you to manage or manage your minimarket sales. But unfortunately, this makes you less creative and less developed in running a business.
You will find it challenging to develop various innovations in your brain because they conflict with the terms and conditions that the minimarket franchise company has owned.
So, which type of minimarket business will you choose? The two options above both have their advantages and disadvantages, so it all depends on your goals as a business actor.
If you open your minimarket outlet, you have to build and develop it from scratch so that the public can widely know it. It can provide significant progress in the future.
Meanwhile, opening a minimarket franchise is, of course, more widely known by the public so that it can develop faster. However, in the future, you will still have to depend on your franchise company, such as contract extensions.
Secrets of Minimarket Business Success for Beginners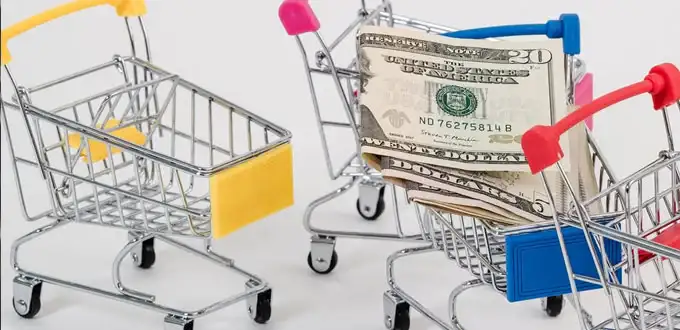 Although this minimarket business has great potential and opportunities, you also still need to prepare a strategy to start this business. It would help if you prepared careful planning and sufficient capital so that your business can grow and achieve your business goals.
Here are some things that are the secret to success in starting a minimarket business:
1. Determining Independent Minimarket Business or Franchise
The first step of how to do a minimarket business is that you need to determine what form of business suits your abilities and desires. You can choose an independent minimarket business or a franchise in this case.
Of course, the various advantages and disadvantages described above will give you the insight to choose one form of business according to your wishes.
2. Making a Mature Minimarket Business Plan
The next step is to make a careful business plan to develop your business well. If you choose an independent minimarket business, you have to try to make a detailed plan.
However, if you choose a minimarket franchise business, you will get convenience in designing your business because the company will help and guide you according to the company's provisions.
3. Preparing Initial Capital to Start a Minimarket Business
Both independent minimarket businesses and franchisees, both require large initial capital. The capital required also varies, depending on the property price where you set up your business.
You can even set up the capital of hundreds of millions to 1 billion to prepare all the preparations and the costs needed to build a business.
4. Setting up a Minimarket Business License
In opening a business, you must prepare various business permits, including the minimarket outlet business. In this case, you have to prepare the legal requirements set by the local government.
In Indonesia, you need to prepare several permits such as a nuisance permit, a company domicile certificate, and a franchise registration letter if you choose a franchise business form.
5. Setting up a Strategic Minimarket Place or Location
Both independent minimarkets and franchisees need to have a strategic place and be easily found by potential customers. In addition, a large enough parking area is required to accommodate parked customer vehicles.
This strategic location can be considered near housing, boarding houses, terminals, malls, office complexes, or other strategic places. So, you can do a survey first to get the right place.
6. Providing Various Equipment Needed
After everything is in order, you also need to provide various equipment required for a minimarket, independent and franchised.
If you choose a franchise minimarket business, it will be easier for you to prepare all the equipment and operations because the franchise company will help you.
Unlike the case with franchises, opening an independent minimarket business must also prepare all equipment and operational needs independently. Therefore you need to conduct a price survey with the supplier to get the lowest price.
7. Selective in Choosing Employees
If the preparation of your mini market is almost done, you also need to find employees to operate your mini market so that it runs properly.
In selecting employees, you need to make a strict selection to anticipate the risk of loss by the employees themselves. To overcome this, you need to be more selective in choosing employees and know their background experience. Make sure you also fulfil all your employees' rights so that their lives are more prosperous.
8. Using a Trusted Cashier Application
To support the development of your business, you can use various supporting cashier applications that can facilitate service to customers.
In this case, you can use the iReap Pos application to manage your minimarket and its finances to make it more practical and economical. You can easily monitor how your minimarket is operating with just a hand.
What is the Estimated Capital for a Minimarket Business?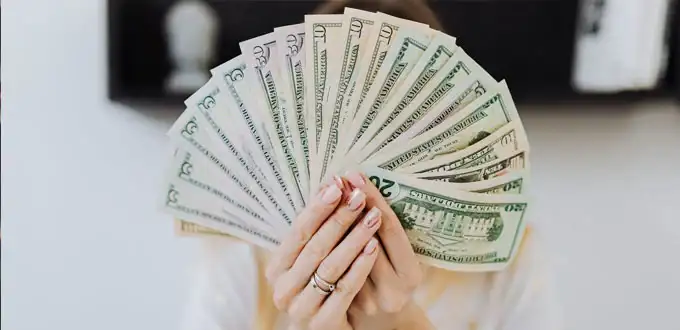 To start any business, you certainly need sufficient capital according to what business you will run. In opening a minimarket business, you also need to prepare a large enough money according to the shape of the minimarket you want.
If you choose the form of a minimarket franchise or independent, then you can prepare a capital of between 400 million to 1 billion, you know! Then, of course, you have the various equipment needed to open your minimarket business.
Unlike the case with franchises, to set up an independent minimarket business, you need to detail every piece of equipment you need to be able to run your business. So, here is a capital and budget simulation that you need to prepare.
Estimated Initial Capital for Minimarket Business
It would help if you prepared this initial capital to provide various needs for establishing your minimarket business. So here is an example of the details of the minimarket business start-up capital you need!
| | |
| --- | --- |
| Procurement of business premises (each region has a different price range) | Rp.150.000.000 |
| Gondola rack | Rp.3.000.000 |
| Cabinets and storefronts | Rp.4.000.000 |
| Display cabinet | Rp.3.000.000 |
| Computer hardware | Rp.4.000.000 |
| Cash register and barcode scanner | Rp.4.000.000 |
| Cashier counter table | Rp.1.500.000 |
| Cigarette place | Rp.500.000 |
| AC | Rp.3.000.000 |
| Procurement of goods | Rp.60.000.000 |
| Employee uniform | Rp.500.000 |
| Total | Rp.230.500.000 |
Minimarket Business Operational Cost
In addition to initial capital, you also need to prepare monthly operational costs that you need to budget for. Again, it would help if you detailed this from the start to find out the average active price for each item.
| | |
| --- | --- |
| Employee salary (5 people) | Rp.10.000.000 |
| Water, electricity etc | Rp.1.000.000 |
| Procurement of goods per month | Rp.30.000.000 |
| Promotion | Rp.2.000.000 |
| Total | Rp.43.000.000 |
Estimated Return on Capital
Assumption of Monthly Turnover
@Rp3.000.000 x 30 day
Rp.90.000.000
Assumed Monthly Profit
Rp 90.000.000 – Rp 43.000.000 (operating costs)
Rp.47.000.000
Estimated Turnover Time
Rp 230.500.000 : Rp 47.000.000
4.9 month
Based on the estimated capital and return on investment above, it can run as it should if your business is running smoothly, so you can get a return on investment after 5 months of operation.
You still have to do your best to promote your minimarket business so that it is more widely known by the public, both in the form of independent minimarkets and franchises.
There is no instant business process, including the minimarket business process. Therefore, it is necessary to have good planning and management so that your minimarket business can run as expected.
If you have difficulty planning, then you can use the services of an existing minimarket business consultant so that your business management can be taken into account from the start.
Cover
Opening an independent minimarket business or a franchise can be one of the businesses targeted as a business with great potential. However, armed with the secret tips for business success above, you can balance it with various innovations and structured planning.
That way, you already hold the key to the success of the minimarket business that you are going to run, right?
So now, to make it easier for you to run your minimarket business, you also need to record various sales, operations, and product stock management to sales analysis carefully and without hassle with the iReap Pos cashier application.
Only through this application will you be more helpful in practically running your business through your PC or mobile phone. If you want to try it for free, you can download the iReap Pos application through the Play Store and try it for free for 14 days.
Enjoy various conveniences in running a business through one application and get a particular application for your store according to the budget for your business. Get more information by visiting our official page only at www.ireappos.com.