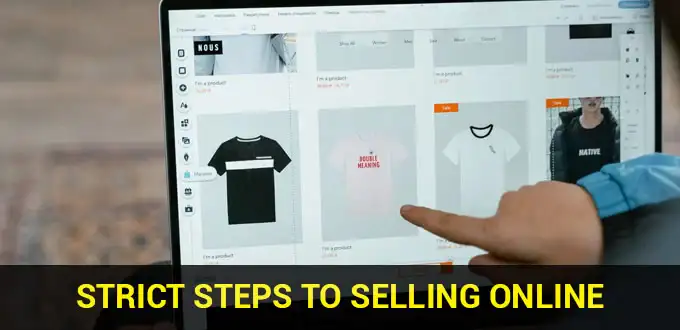 Everyone has the same opportunity to start a business, but not everyone can take advantage of current opportunities. One way that you can try to start a business is by selling online.
Why is that? Yes, of course, by selling online, you don't need a shop to sell so that your business capital can be used to optimize your product stock to start a business.

Advantages of doing business by selling online
Online business is a way of selling online which is done by using the internet as a medium for selling and transacting with customers. Of course, this online business can be run by anyone in this day and age.
By understanding the tricks and strategies for selling online, you will get big profits. Even the reach of your product marketing will be more comprehensive, and your business will grow.
In addition, there are many advantages that you can get from selling online, you know! Here's the description!
1. Relatively Small Capital
The first advantage of running an online business is that the capital required is relatively small. By selling online, you can use gadgets as a medium for promotion, selling, and transactions with consumers.
You can develop various features and applications through your gadget to run your business. That way, you will be more challenged to make innovations that can attract customers.
It's different if you sell offline; of course, you have to set up a shop to sell and store stock so that the initial capital you need is to stock goods and set up a sales store.
You can even join dropshipping as a way of selling online without capital. You don't need to stock up on goods with the dropshipping method because the center carries out stock and delivery matters.
Also read: Best Selling Food Business Opportunity
2. Easy for Anyone
Selling online is easy for anyone to do. You sell through your cellphone or gadget, so you can do it anytime and anywhere as long as your internet connection remains stable.
This way of selling online can be done by anyone, whether it is an additional job or the main job.
3. Lower Operating Costs
If you open an offline business, it is undeniable that there will be operational costs that you need to spend every month. Even these operational costs will affect your production.
However, by running an online business, you do not need to prepare high operational costs because you only need to prepare funds for internet and packing costs to keep the operational costs relatively small.
4. Wide Consumer Reach
For those who want to start a business by selling online, you will undoubtedly benefit from a broader reach of consumers. Why is that?
Because you can use social media and marketplaces to promote your products, your online business will not be tied to where you sell it like offline sellers.
5. More Flexible
Another attractive advantage that you can get from doing business online is a more flexible time to do it anytime without a specific time limit.
You can run this online business with the free time to carry out promotions and transactions and reply to your customer messages flexibly.
6. Unlimited Income
Another advantage that you can get by doing business online has unlimited income. This is because a wide range of promotions can attract customers from all over.
It takes perseverance and the right marketing strategy so that the public can know your business well. So, you don't need to hesitate to expand your current online business.
How to Sell Online for Beginners?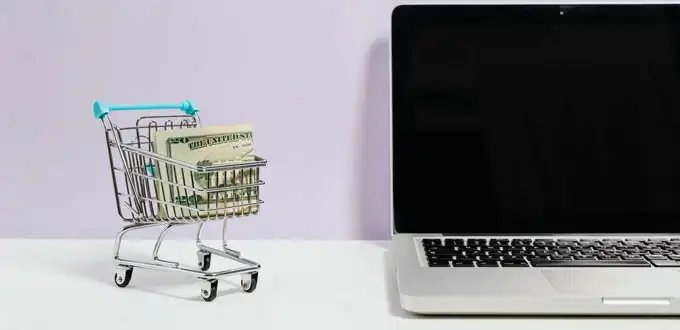 It's never too late to start a business, so for those interested in trying out an online business, you can follow the right tips to sell online for beginners. Here are the steps for selling online for beginners!
1. Mentally Prepare
As a beginner, the first thing you need to prepare for as a way of selling online is to prepare your mental first, especially for those of you who have never done business at all, both online and offline.
Keep on dividing your working hours to sell online so you can still do other activities.
When communicating with customers, you also need to use polite language and be patient in dealing with your customers' every wish.
Keep building the trust of your potential customers by providing the best service from various aspects so that consumers will be satisfied when shopping at your online store.
2. Determining the Product, You Want to Sell
The next tip is determining what products you want to sell in your online store. In this case, you can sell the product that you are best at to know its advantages and disadvantages.
For example, if you understand the various types of women's clothes, then you can sell several collections of women's clothes.
That way, you can easily find the materials used for making clothes and the size details.
3. Develop a Business Plan
In running a business, you must have a clear business plan to be right on target, including how to sell online.
You need to prepare the name of your online store, the products sold, the selling price of the product, and calculate the estimated return on investment. That way, you will be more motivated to sell online.
Also read: Definitions of BEP According to Experts You Need to Know
4. Looking for the Best Supplier
After you know what product you are going to sell, you need to find the best supplier to buy the goods you need.
Make sure you choose a reliable supplier and offer the best resale price.
This stage is a somewhat important part because the right supplier also affects the quality of the products you sell.
You also need to pay attention to the location of the supplier with your place, the availability of stock, and the smoothness of your communication with the supplier.
Also read: What are Suppliers? Definition and Types of Suppliers
5. Determining the Selling Price of the Product
Next is to determine the selling price of the product. You can also do this online selling easily. In this case, you need to pay attention to several factors, such as the product's market price, the price obtained from the supplier, operational costs, and the cost of the packing needs you need.
By knowing and considering these factors, you can calculate the right selling price to give to your potential customers.
Also read: Calculate the Selling Price of Your Product to Get Big Profits
6. Determining Selling Media
The following way to sell online for beginners is to determine the suitable online selling media.
In this case, you can take advantage of social media and marketplaces often used by consumers or even open your store website.
Of course, the three selling media have their advantages and disadvantages; for that, you need to adapt them to your business style to suit your abilities.
As a beginner, you can choose one of the media first while seeing how potential consumers respond. To apply the way of selling online. Furthermore, you can while learning how to sell online through other media.
Over time, you can run your online business through all these media efficiently to reach consumers from various circles.
7. Promoting
You can also do various attractive promotions online in selling online, you know! Well, how to sell online to attract buyers by holding promotions, you can advertise through Facebook, Instagram, or other online media.
Even if you already have an online store website, you can optimize SEO on your store site.
Also read: Digital Marketing is An Effective Strategy For Your Online Business
8. Evaluating and Reviewing the Strategy used
The next tip is to evaluate and review the strategies you use to sell online. Why does this need to be done?
Of course, your sales performance and marketing activities can be even better and be able to attract more customers. That way, your business will run more effectively and efficiently.
How to Sell Online through Social Media and Marketplace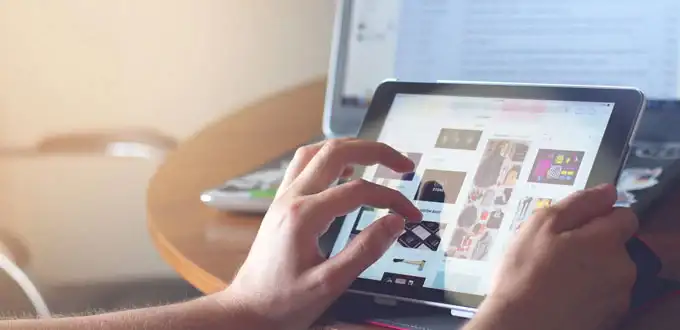 Of course, you can take advantage of this to run your online sales for those of you who are active on social media. That doesn't mean you who are not active on social media can't try it.
You can take advantage of various social media widely used by people today, such as Facebook, Instagram, Whatsapp, Tiktok, Youtube, and others.
Then, how do you sell online through social media? Come on, see the steps below!
1. Start Promotion on Personal Account
The first thing you can do to start selling online is introduce your business to social media by using your account.
With casual language, you can promote what products you sell to your friends on your social media.
After getting a good response from friends on social media, you can create your business accounts through Facebook, Instagram, Tiktok, or others.
Make sure you introduce the business account through your account so that many people know about it.
2. Creating Interesting Content
The following way is to create exciting content to promote. In this case, you also have to adjust where you do the promotion.
How to sell online best-selling on Facebook you can do by promoting it through groups, personal accounts, or business accounts which can be in images or videos.
If you sell through TikTok, you can use short videos that attract viewers. You can also create an image or video content to upload on Instagram.
Display feeds, and product showcases on Instagram are also the main attraction for visitors.
You can learn to make attractive designs by taking advantage of various free applications or tools available on the Play Store.
Next, you also need to write an engaging caption and your product details so that customers who read it can clearly understand your product description.
3. Using the Right Keywords in Every Post
In every content you upload to social media, you can include the right keywords so that potential buyers can easily search for your product.
If through Instagram, you can take advantage of the right hashtags to make it easier to find your potential buyers. That way, your product will be easily accessible to everyone.
It would be best if you also did this to sell online at Shopee so that using the right keywords will make it easier for potential buyers to find your product in search.
4. Regularly Update Content on Social Media and Marketplace
One of the important things to pay attention to when selling online is to update content through the social media that you use regularly.
Why is that? This is so that your business media remains active and alive, both on social media and in the marketplace.
You can also update stories that you can do on your business's Instagram or Facebook. This will make other people curious and attract potential buyers to visit your business's social media.
The best-selling way of selling online on Whatsapp that you can also do is to create various forms of stories, both images, and videos.
Make sure you keep writing captions that make other people curious so they will ask you.
5. Respond to Any Comments and Messages Quickly and Friendly
Every customer wants every message or comment answered quickly by the seller.
By providing a fast and friendly response, potential customers will be happier and not disappointed with the response you give.
If your efforts in managing content have been maximized, but the replies to your messages or comments are not as expected, your potential customers will choose other online stores.
6. Maintaining Good Relationships and Communication with Customers
The next step is to maintain a good relationship and communication with all your customers. In this case, you can keep in touch with your customers so that they remain loyal customers.
In short, you can greet your customers to ask whether the goods purchased by your customers have arrived or not. You can also ask for testimonials or product ratings from your customers.
7. Take Advantage of the Ads Promotion Feature
To reach a wider range of customers, you can take advantage of the Ads feature on social media, such as Facebook, Tiktok, Instagram, etc. You know, you can adjust how to sell online with this paid promotion according to your budget!
Promotions like this will reach a broader range of domestic and abroad consumers. Make sure you keep regularly monitoring to see the results.
8. Collaboration with Influencers or Giveaway Sponsors
Another way of selling online that you can promote your business through social media is by working with influencers.
Product reviews carried out by influencers have proven to have an excellent opportunity to be attracted by their followers on social media, you know! However, you can also adjust it back to your budget.
If your budget is not sufficient for collaboration with influencers, you can collaborate with sponsored accounts on social media.
This usually can also attract many followers on your business's social media, you know!
9. Evaluating the strategy used
Of the many efforts, you make to introduce your business to others, of course, you need to evaluate the strategies you have used so far,
If the strategy you used previously has not yielded maximum results, you can try to use other strategies that are still effective and profitable to grow your business.

Conclusion
Starting an online business can be done by anyone from various circles. By utilizing social media and existing marketplaces, you can easily carry out the steps on how to sell online that we described earlier.
As a beginner, you also have to prepare careful planning for running a business in terms of product marketing and managing your finances.
You know you can run a business quickly through the iReap Pos application! Through this application, you can record various sales needs, manage product stock, sales analysis, and others without being complicated.
Why is that? Yes, you can run this application efficiently via your smartphone or PC so that it is easily accessible anytime and anywhere. Are you interested in trying it?
Immediately get the iReap Pos application and try it for free through the Play Store or by visiting our official page only at the following link.
Get the convenience of selling online with a cashier application that you can adjust to your budget. Interesting right?