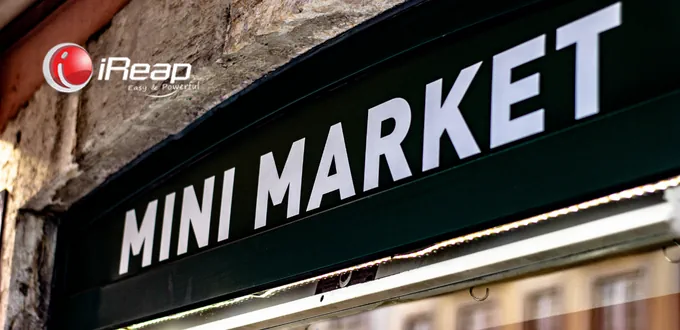 There are many ways for a minimarket business to benefit, for example, by having an attractive and comfortable minimarket room layout and regular product promotions.
Apart from that, you also need to ensure the prices listed on the shelves are the same as those at the checkout and display the products your child likes on shelves that are easy to see. Come on, read here the complete minimarket business success secret.
10 Secrets of Big Profit Minimarket Business Success
1. Attractive, Neat, and Comfortable Room Layout
A comfortable room with neat and easy-to-find product arrangements is the first requirement for profit-making because this will affect customers to come and shop at your minimarket.
Especially if the minimarket is also air-conditioned in the room, customers want to stop by on their way (especially during the day, to cool off the hot sun).
2. Periodic product promotions
Almost everyone, especially women and homemakers, is happy with the products being promoted. Discounted prices make them shop for more products than usual.
For that, hold regular product promos; you can even schedule promos by day. For example, special Wednesdays for milk promos, Thursdays for essential food product promotions, and so on. In this way, you can increase the number of sales, which has an impact on increasing profits.
Oh yes, but remember. Lowering prices to make promos must be calculated carefully so as not to make you lose.
3. Make sure the price listed on the shelf is the same as at the cashier
Check periodically for the inclusion of product prices on displays, and ensure the prices match the prices listed on the cash register.
If there are differences, and customers know this, they can be disappointed and eventually stop buying necessities at your minimarket.
4. Display Products That Children Like on Easily Visible Shelves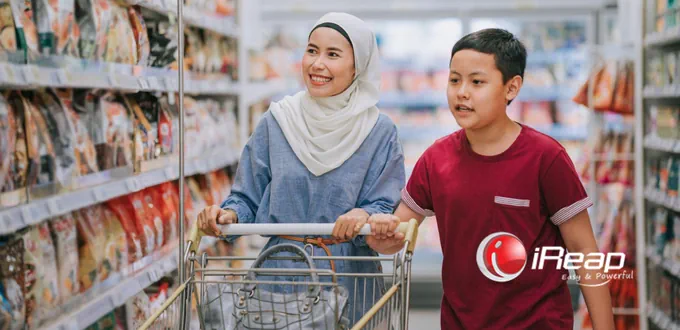 One of the tricks to selling more goods is to target children as consumers. Usually, parents will melt when their child asks for a product that their child likes.
You can take advantage of this by displaying products on shelves that are easy for children to see—for example, placing candy, chocolate, snacks that children like a lot, ice cream, or toys on a shelf near the cashier's counter, a shelf near the entrance, or a shelf that is most often seen when customers enter the minimarket.
5. Complete Products for Women's Needs
The majority of people who shop at minimarkets are women. Especially when it comes to monthly spending and shopping for household needs, you can complement various products women need on one of the shelves, from pads, skin care products, lipsticks, powders, and so on. The average woman will buy one of these products when they shop at the mini market.
6. Place Promotional Banners in Front and make them Easily Visible to Consumers
To increase sales and get more profit, you can place a promotional banner on the front of the store or in an area that customers can see when they walk past the convenience store.
When they know the product they are using is on a promo, customers may be tempted to stop by, then buy the promo product.
7. Hold a Savings Shopping Event
Occasionally you will find a fair number of slow-moving products. As a result, your capital could be faster to make a profit.
Instead of letting this product sit on the shelves for a long time and eventually expire, it's better for a thrifty shopping event.
The trick is you first data all products that could be more in demand. Find out the cost of capital (cost of goods sold). You can add a little profit from that price, but the new price must be much lower than the selling price it should be.
Then, display these products right before the entrance and add a statement if the product has a significant discount and is only valid for a specific time (for example, only one week).
By organizing thrifty shopping events like this, these products that are not selling well can run out quickly. Even though the profit you get is minimal, you can repurchase the capital money for other products that sell better and run out faster.
8. Distribute Brochures to Houses Around the Minimarket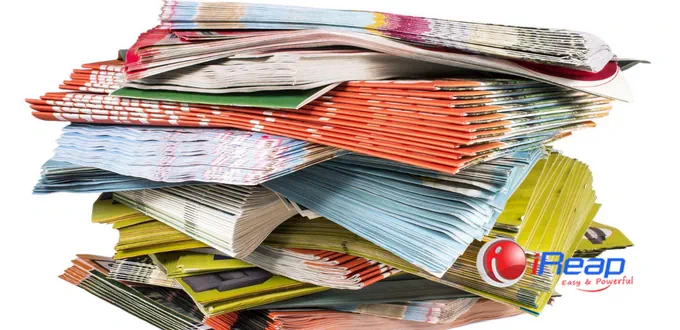 Distributing flyers to homes is a form of conventional marketing that has begun to be abandoned by business people. Moreover, there are additional costs for printing brochures which are costly. Even so, this method can still help you increase sales and make a profit.
You can also include minimarket telephone numbers or social media to maximize the impact of distributing brochures. The goal is for customers to be able to order and purchase products via Whatsapp or telephone.
The trend of shopping from home is still high, and you can participate in providing this service so that customers can still shop online at your mini market.
9. Promote on Social Media and Provide Delivery Service
Almost similar to point 8, but the media you use is social media. This method is cheaper and more accessible because you don't need to print brochures.
All you have to do is maximize promotions on social media and provide delivery services so you can serve customer orders more quickly. In addition, the availability of this delivery service also makes customers happy shopping at your mini market.
10. Good Management and Use of Technology
If you want the minimarket business you run to get a lot of profit and achieve success; then you have to implement good management and business management. Not only managing customers but also having to manage incoming and outgoing money and inventory.
To facilitate overall business management, you can use technology, such as a cashier application or minimarket software. By utilizing technology, it will be easier for you to record sales, manage customer data, create financial reports, immediately know profit/loss, and even more easily monitor and manage inventory.
Do you want the minimarket business that you manage to be successful and get more profit? Come on, apply the ten secrets to the success of the minimarket business above—good luck and good luck to you this year.