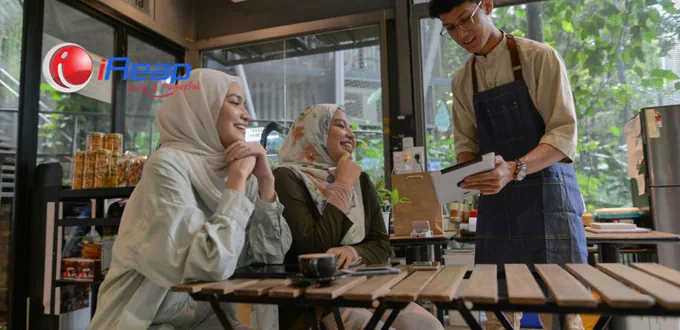 What is a coffee shop? A coffee shop is a place that sells coffee or other hot drinks. Coffee shops are also known as cafes. Then, what is the difference between a coffee shop and a coffee shop? Coffee shops and coffee shops actually refer to the same type of business, namely providing coffee.
But coffee shops have a more homely atmosphere, the design concept of the place is minimal, and the focus is more on the quality of the coffee served. While the coffee shop has a more comfortable atmosphere, the decoration is more contemporary, and the menu is also more varied.
So, if you are already running a coffee shop business and want to sell and have lots of customers, what should you do? Come on, find out the tips for success so that your coffee shop business is crowded with visitors and sells well in this iReap article.
7 Tips for Best Selling Coffee Shops and Lots of Visitors
1. Instagramable and Contemporary Indoor & Outdoor Decorations
Even though it's still in the simple category, you can still make a coffee shop look like a modern coffee shop. For example, decorating a room that is cozy and instagramable, both indoors and outdoors.
To make it, you don't need to use expensive materials, just use decoration knick-knacks at an affordable cost.
2. Unique and Fun Concept
Apart from room decoration, you can also create a unique concept from a coffee menu that is different from most other coffee shops or even other coffee shops. For example in terms of the taste of coffee and the appearance of coffee drinks when serving.
You can also offer a wide selection of coffee beans, so customers can choose which coffee they use. Then, the method of processing also makes sure there are several choices, such as cappuccino, espresso, latte, and so on.
Don't forget, provide non-coffee drinks, snacks, even if you need a western food menu, such as spaghetti, lasagna, and the like, which are also delicious to eat while drinking coffee.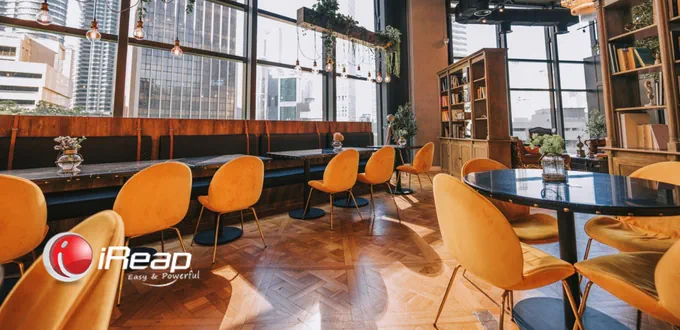 3. Complete Facilities for Relaxing and for Work
It's not uncommon now that coffee shops also function as workplaces or meetings. Especially now that the culture of work from anywhere is growing. So, to attract the attention of coffee-loving consumers, as well as those who need a place to work, relax, hang out, or for meetings, complete the facilities in your coffee shop.
The facilities referred to here include comfortable tables and chairs for working and relaxing, meeting rooms complete with projectors, Wifi with fast internet connection and can be used free of charge by visitors.
Don't forget, make sure there are plenty of sockets on the table or on the wall, considering that consumers who come to coffee shops often need charging facilities for their gadgets and smartphones.
4. Provide the Best Customer Service and Create a Discount Program
Good customer service is an important factor if you want your coffee shop business to be successful and have lots of visitors.
For this reason, train employees to be able to serve customers in a friendly, communicative manner, and always try to meet customer needs as best they can.
Occasionally, hold attractive discount programs, so that customers will continue to come to your coffee shop. This is also one way to build customer loyalty, you know. For example, discount prices on certain days, free food and drink with a certain nominal on birthdays, or provide promos in other forms.
5. Hold Events at Coffee Shops and Collaborate with the Community
Hold events at coffee shops, such as live music, karaoke, or game nights with prizes. Events like this will make customers feel interested and feel at home in your coffee shop.
To make the event more lively, work with communities, such as coffee lovers or music fans.
With this collaboration, your coffee shop will be known by the community and become their gathering place. Apart from that, you can also introduce your coffee products to the community.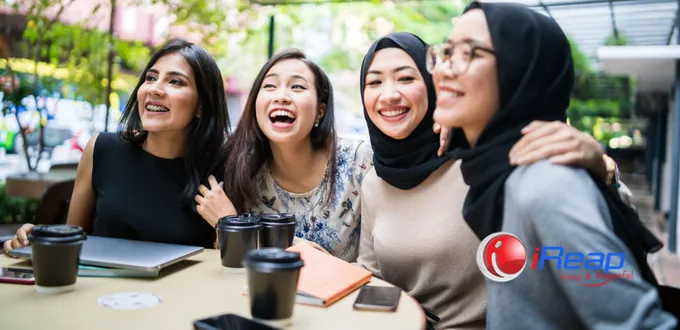 6. Utilize Social Media to Promote Your Coffee Shop
Social media is a very effective way to promote a business. Make social media accounts that are active and updated with interesting content.
Post photos of coffee products, the atmosphere at the coffee shop, and other interesting promos. Also, don't forget to answer any questions or comments from customers on your social media.
7. Manage Finances Well
Managing finances well is important in running a coffee shop business. This is because good financial management allows you to analyze business progress, as well as make plans for business development.
That's why, make sure you record neatly the process of buying and selling transactions, manage stock, inventory and raw materials properly, and have real time reports that you can see whenever you want to do an evaluation or analysis.
Now, managing financial records and transactions will be easier if you use a cashier application that can automatically calculate the number of sales transactions in a certain period, cut stock items automatically.
In fact, all data can be directly integrated into a complete report. An example of a free cashier application that you can use, for example the iReap POS free cashier application. You can try this application by downloading here: Try the iReap POS Free Cashier Application.
There are many factors that determine customer interest and interest, one of which is the design of the room in the coffee shop. You can find out what kind of design makes customers happy to linger in the coffee shop by clicking on the following link: Unique and Attractive Coffee Shop Business Space Design.