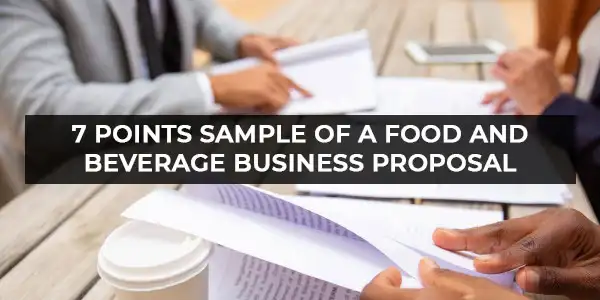 The culinary business is still attractive and will remain attractive in Indonesia because of its very large population. So, it is not surprising that many people want to be in the culinary, food, and beverage business. But please note that not everyone understands the culinary business of A-Z, especially when you start a business it is important to be able to make a business proposal that you will start so that you can calculate not only the benefits but the risks that may arise.…
Many businesses die before they develop because of mismanagement and some life but they cannot multiply because they do not know-how. According to BPS (Central Statistics Agency), data on Indonesian MSME entrepreneurs is recorded at around 64 million. However, not many can grow and develop quickly.
Also read: 7 Practical Food Franchises That Will Trend in a Pandemic Time
Currently, I have handled many culinary businesses that are franchised. From my experience as a business consultant, the important thing that must be done is the standardization of business and attractive business proposals (made honestly). Any type of business can grow, never underestimate any business.
If you have passed the issue of standardization, it means that your business is ready to grow, it is time for the multiplication of outlets. Multiplication of outlets can be done with your own funds (if you have enough money) and through partnerships with investors. Many systems can be used, one of which is a franchise system.
With decades of experience dealing with business consulting, one of the most important things that business owners should know is how to write a business proposal. The goal is to be offered to potential partners or investors – so that your business is easy to understand and attractive.
Also read: 6 types of dishes that are easy to become a food franchise
Actually, making a food business proposal is not difficult. Only need to know the proposal points that you have to make. So, it's time for you to promote your business through a culinary business proposal that is right and right for investors or potential partners.

7 The main thing that should be in a food business proposal is:
Business Name
History of the Establishment of the Business
Vision, Mission, Business Values
Business Model
SWOT Analysis
Detailed Explanation of the Product
Business Analysis
In order to be clearer and to be able to immediately assist you in making a business proposal, here I provide an actual example of a food and beverage business proposal.
EXAMPLE OF FOOD AND BEVERAGE BUSINESS PROPOSALS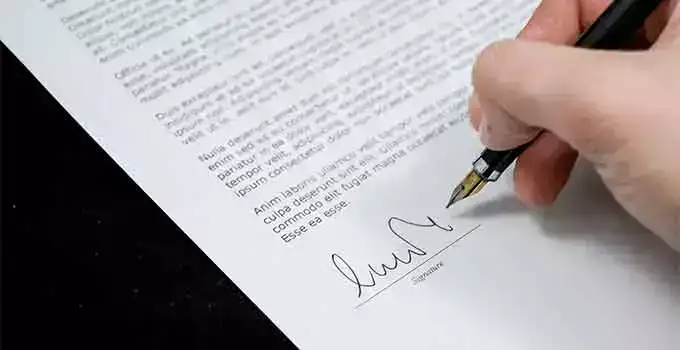 You can immediately copy this food business proposal with ease so that you can offer your business to potential partners or investors. Donuts are a food that many Indonesians love.
Business Name / Brand

DONAT "IKIENAK"

History of the Establishment of the Business

This business started in 2015, starting from a garage in a residential area in Tangerang. Currently DONAT 'IKIENAK' already has 5 outlets in Jabotabek. All outlets are crowded with customers. This donut business already has good and correct production standards. All raw materials are in premix form so that it facilitates the manufacturing process with quality that is always standard.

Vision, Mission, Business Values :

Vision:
– Becoming the Most Popular Lower Middle Class Donut in Jabodetabek

Mision:
– Selling Donuts With The Same Quality and Hygienic
– Providing Good Service
– Welfare of All Employees

Business Values :
– Honestly
– Be polite
– Hard work
– Responsible

Business Model

Here are 9 important components in running a business, namely Customer Segment, Value Proposition, Channel, Customer Relationship, Revenue Stream, Key Resources, Key Activities, Key Partner, Cost Structure)

Customer Segment / Target Market: Male / Female, Age 6-50 years, Lower Middle Class, Living in Jabodetabek, Loves Sweet Food.
Value Proposition / Strengths: Food Grade Selected Raw Materials, No Preservatives, Real Sugar, Good and Correct Production Methods.
Channel / Marketing Method: Social Media (Instagram and Facebook, WA Group, and Banners)
Customer Relationship / How to Foster Good Relationships with Consumers: give points every time you buy a product, provide special prices for members, give 2 free donuts on birthdays)
Revenue Stream / Source of Income: Selling Various Flavor Donuts, Selling Bottled Drinks
Key Resources / Resources: Reliable Production Team, Friendly Service Team, Modern Production Tools, Comfortable Stores, Integrated Employee Training Curriculum.
Key Activities: Production of Donuts and Selling Donuts.
Key Partners / Outside Parties Involved: Flour Bogasari and others, Banks (EDC Machines), Food Delivery (GoFoof, GrabFood), Cashier Software Companies (iREAP POS www.ireappos.com)
Cost Structure / Business Costs: Donut Raw Materials, Employee Salaries, Outlet Maintenance

SWOT Analysis

Strength : Affordable Prices, Good Product Quality, Friendly Service
Weakness : Limited no of Branchs/Counters
Opportunity: Jabodetabek residents are very dense and like to eat donuts
Threat: Many Similar Competitors

Product Description:

Soft Flavor Donuts
Reliable Material Quality
Hygienic Production Process
Donuts, the exact price of Rp. 4,500, –
Flavor Variants: Chocolate, Strawberry, Green Tea, Avocado, Vanilla, Red Velvet, Original, Matcha, Cheese, Oreo, Tiramisu.
Packaging: for purchases 6 and 12.
For unit purchases, only use plastic.

Business Analysis

Sales per day = 100 pcs
Profit Per Pcs = Rp. 2,000, –
Profit Per Day = 100 x 2,000 = 200,000
Profit per month (30 open days) = 30 x 200,000 = 6,000,000
Profit per year (12 months) = 12 x 6,000,000 = 72,000,000
(assuming profit has been deducted by operating costs, I will discuss operational costs in the next article)

Initial Capital to Open Outlet (excluding lease):
Rp. 72,000,000, – (storefronts, simple interiors, etc.)

Then the BEP (return on investment) is 12 months.
With complete income recording using the right POS (point of sale) software, you will know the correct Profit and Loss Statement and can be shown to potential partners or investors.
Currently there are many cashier software, choose wisely, which are affordable but reliable and of the same quality as expensive software (which is expensive because it pays a lot of advertising).
Also read: What is a SWOT analysis? Benefits and Examples
This is my explanation of the Example of a Food Business Proposal so that your business can attract investors or potential partners and develop faster by means of partnerships and franchises / business opportunities.
Become an entrepreneur who dreams of becoming big and always wants to learn to be more competent in handling your business. If you feel you need to grow your business, you can use the services of a consultant who has proven experience in handling many businesses. If you need a companion in arms and get an education on business and capital, in Indonesia you can join a trusted MSME association such as AkuMandiri.
No dream does not come true if you work hard and pray to God. You can do it. The opportunity is still wide open to developing a business because Indonesia has 34 provinces with 514 districts and cities (official data from the Ministry of Home Affairs of the Republic of Indonesia).
Hopefully, the 7 Points How to Make a Business Proposal can be useful for all of you. Always Success Ahead.

by: Djoko Kurniawan (Business Consultant, Franchise Expert, SME Activator)
www.djokokurniawan.com | www.konsultan-franchise.com