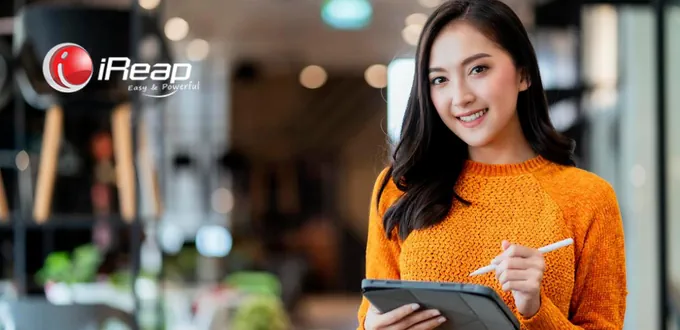 What are the strategies in digital marketing? Several digital marketing strategies that you can use to promote and market your business include email marketing, SEO, social media marketing, websites, and many more. Check out a full explanation of strategies in digital marketing in this article; come on.
What is a Digital Marketing Strategy?
Human life is dynamic, changing according to the conditions around it. This also applies to the business world, which continues to experience changes in line with technological developments.
So it's only natural that in today's digital era, marketing and marketing strategies must also adjust so that what is called a digital marketing strategy appears. What is a digital marketing strategy?
A digital marketing strategy is an effort or activity to promote brands, products, services, and business services using digital media. Several types of digital media are commonly used, including social media, websites, email, search engine marketing, and so on.
By implementing the right digital marketing strategy, you can achieve marketing goals, reach a broader market, get more customers, and increase sales.
Types of Digital Marketing Strategies
To implement a digital marketing strategy, you need to know the types of digital marketing strategies. Some of them:…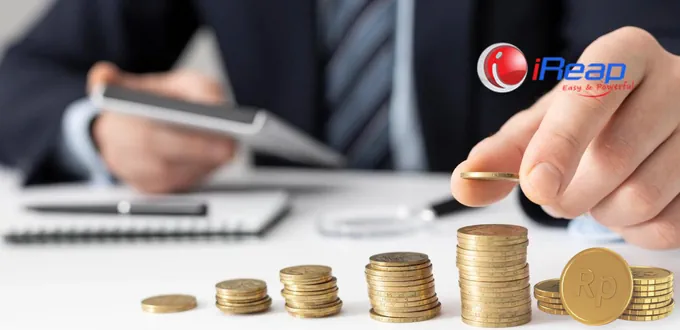 1. Email Marketing
Email marketing is a way of marketing products, services, business services, or introducing your brand to customers via email.
In an email, you don't just talk about products. Still, you can provide content that is useful, inspiring, or introduces product advantages, as well as content that aims to build customer interaction.
To increase the interest of email recipients in reading the entire message in the email you sent, you can also provide additional benefits, such as discount vouchers, promos, and so on.
2. SEO (Search Engine Optimization) Techniques
SEO techniques are search engine optimization activities where you need to do on-page SEO, off-page SEO, and technical SEO. The goal is to make your business and products easy to find on search engines.
2. Social Media Marketing
Social media marketing is the application of digital marketing strategies using social media, such as Instagram, Facebook, Twitter, and even TikTok.
You can create engaging content about your business, products, or organic content that inspires, entertains, and educates.
In addition, You can maximize social media marketing by creating giveaways, working with influencers, and even placing advertisements on each social media user.
You can read examples of implementing social media marketing strategies in more detail in other articles on the iReap website, including:
4. Website
Digital marketing strategies use an excellent website to build a brand reputation and image and increase brand awareness.
You can create different content on the website with relevant keywords. The hope is that business websites are easy to find on search engines when potential customers seek specific information.
Benefits of Implementing Digital Marketing Strategy for Online Business
When doing promotion and marketing, the goal you want to achieve is to get as many potential customers as possible who know your products, services, business services, or brand well.
If the application is made conventionally, it is clear that you need a lot of marketing personnel; it takes a long time to reach the target, and of course, extensive advertising and operational costs.
That's why you need to implement a digital marketing strategy. Following are the benefits that you can get if you implement a digital marketing strategy, including: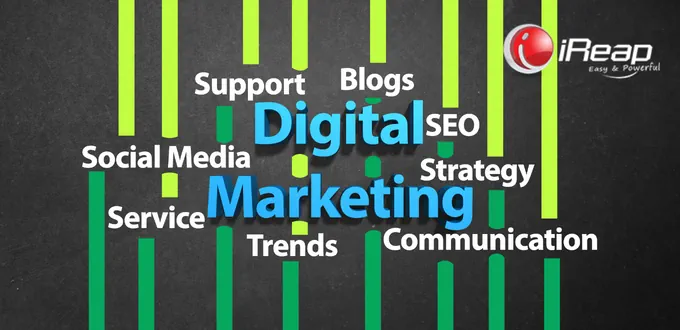 1. Implementing a Digital Marketing Strategy can Save Promotional, Advertising, and Operational Costs
If the business is still new, you need costs to do branding and build brand awareness.
However, You can implement digital marketing strategies through social media platforms. For example, websites, email marketing, and other digital channels.
Of course, you can save costs for promotion and advertising and operational expenses in promotional and marketing activities.
2. Doesn't Require a Large Sales Team
Implementing a digital marketing strategy using various digital platforms does not require a large sales team. You only need a social media admin to run a campaign on social media.
Meanwhile, for website marketing, look for a reliable digital marketer who can help you optimize website performance.
Likewise, if you need an email and customer service team to serve customers.
This means you no longer need multiple sales employees to serve customers on your digital channels.
3. The Marketing Team Doesn't Need to Go to the Field
Promoting and selling online does not require marketing personnel to go directly to the field, do door-to-door sales, or visit customers individually.
You can do all promotional and sales activities online. This way, operational costs can be reduced or diverted to business development.
Then, how do you sell online on various digital platforms? All you have to do is provide different creative content and broadcast it digitally on the internet.
That content will "work" actively to get potential customers for your business.
With a note, you set a digital marketing strategy that is right on target, supported by SEO (search engine optimization) techniques, search engine marketing (SEM), email marketing, internet marketing, as well as qualified social media marketing (SMM).
4. Easier and Faster Product Branding Process
You don't have to bother printing brochures, pamphlets, or advertising flyers, then distributing them. You also don't need to pay much money to order billboards or open a booth in a potential market.
For every product that is marketed, you can build product branding more easily and quickly using a digital marketing strategy.
The trick is to post exciting advertisements, create inspirational content related to the product you want to promote on social media and start supporting articles on the website.
The purpose of creating content for branding is so potential customers can find your product on search engines when needed.
In other words, you can create your product branding as a solution to solve problems faced by customers.
5. More Optimum Business Growth
Utilizing the right digital marketing strategy can make your product marketing faster. All you have to do is set more specific target customers (you can use various digital marketing tools to facilitate this process).
After that, do an analysis and evaluation of the digital marketing strategy that you have done. You can use the results to determine a better digital marketing strategy in the future.
Implementing a digital marketing strategy that is right on target and based on the analysis and evaluation results will help you reach a broader market.
Not only the domestic market but there are also many online businesses whose products have now been marketed abroad. Automatically, your business growth will be more optimal and bring significant profits.
In addition to the benefits and types of digital marketing strategies reviewed in this article. There are still many things about digital marketing that you need to know. To maximize the application of digital marketing, learn and apply customer journey mapping.
If you still need more detailed information and knowledge about digital marketing strategies specifically for online businesses, let's read this article: Effective Digital Marketing Strategies for Online Businesses.